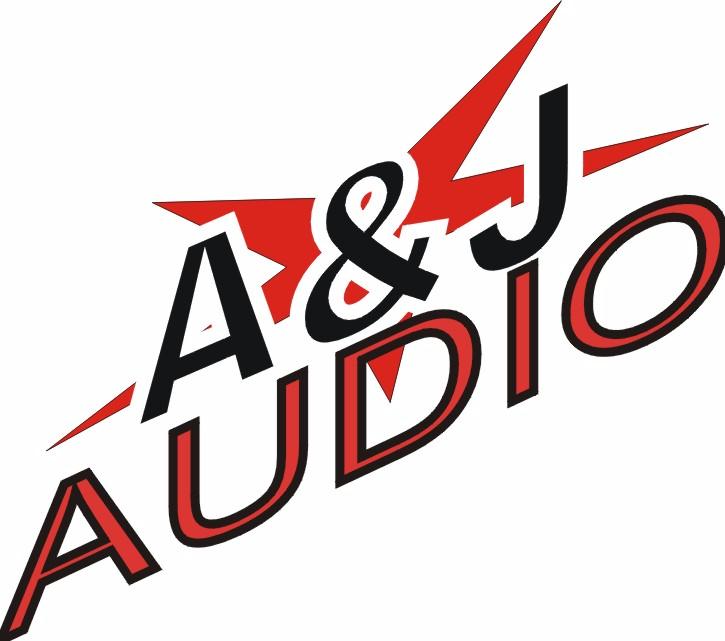 REPAIR SHOP
Repair and overhaul of a Selmer Zodiac 100w Combo
Fault - dead the customer had said it had died with a burning smell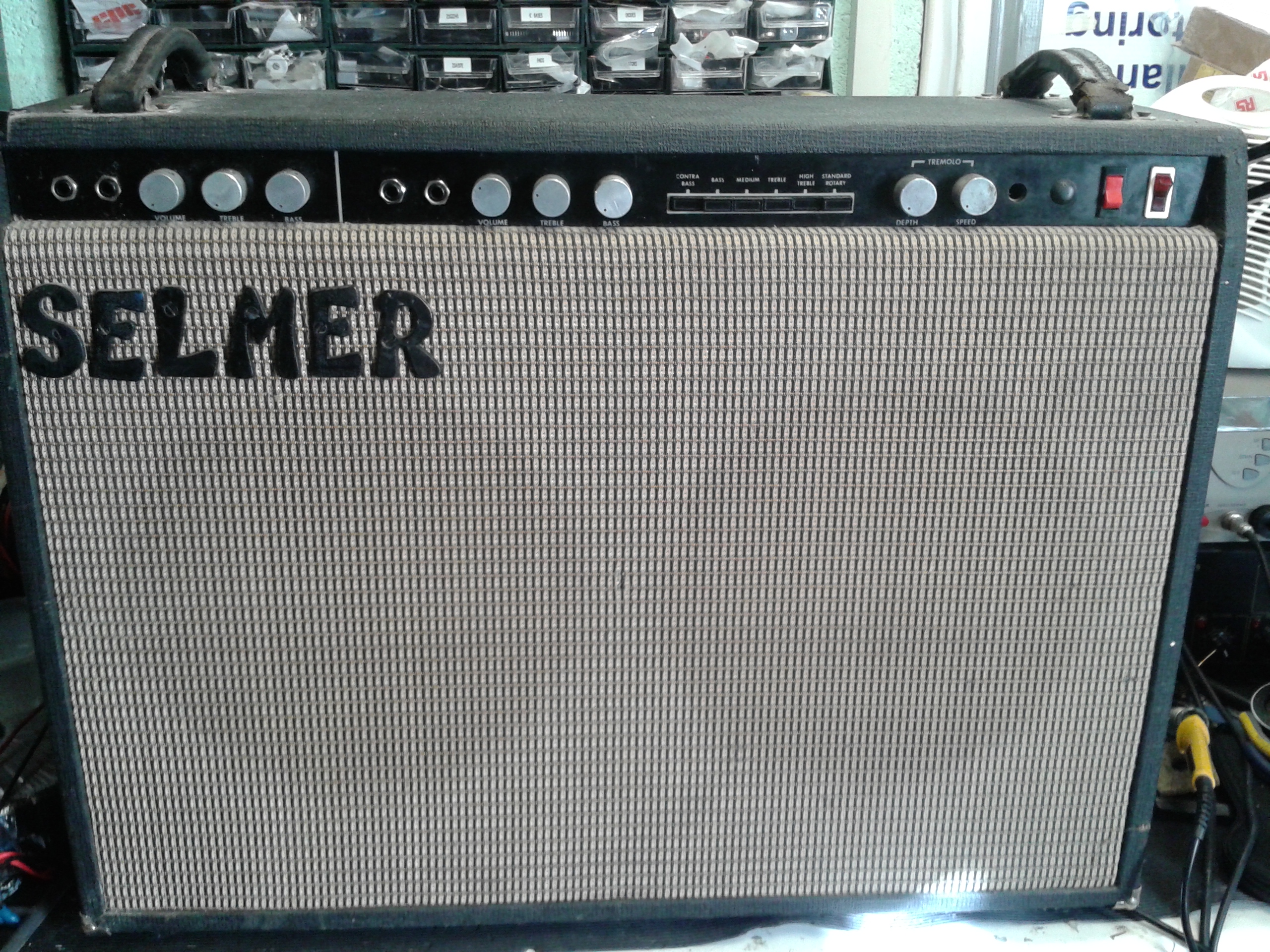 Not in fantastic condition however it must be nearly 50 years old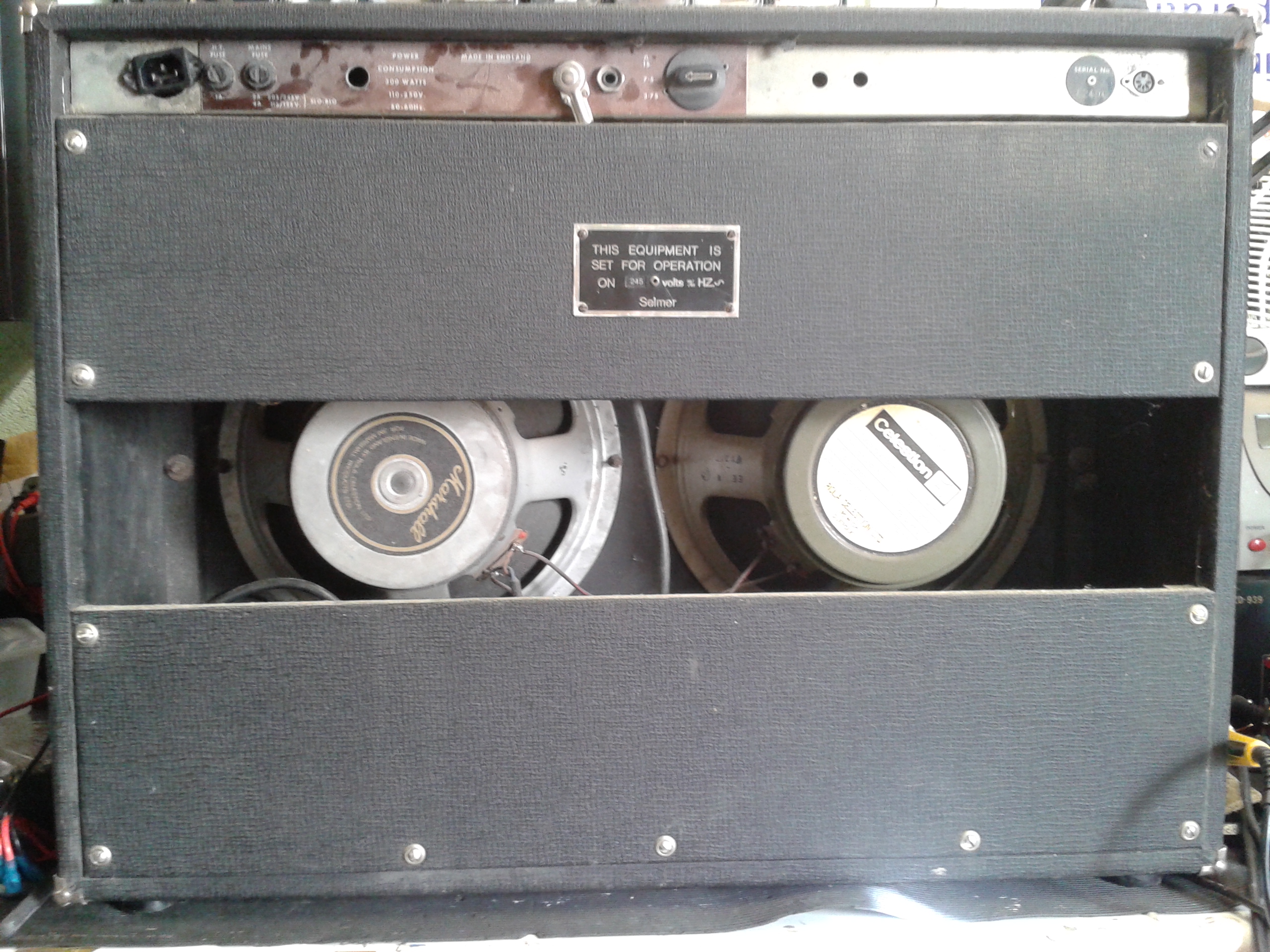 From the rear 2 different speakers fitted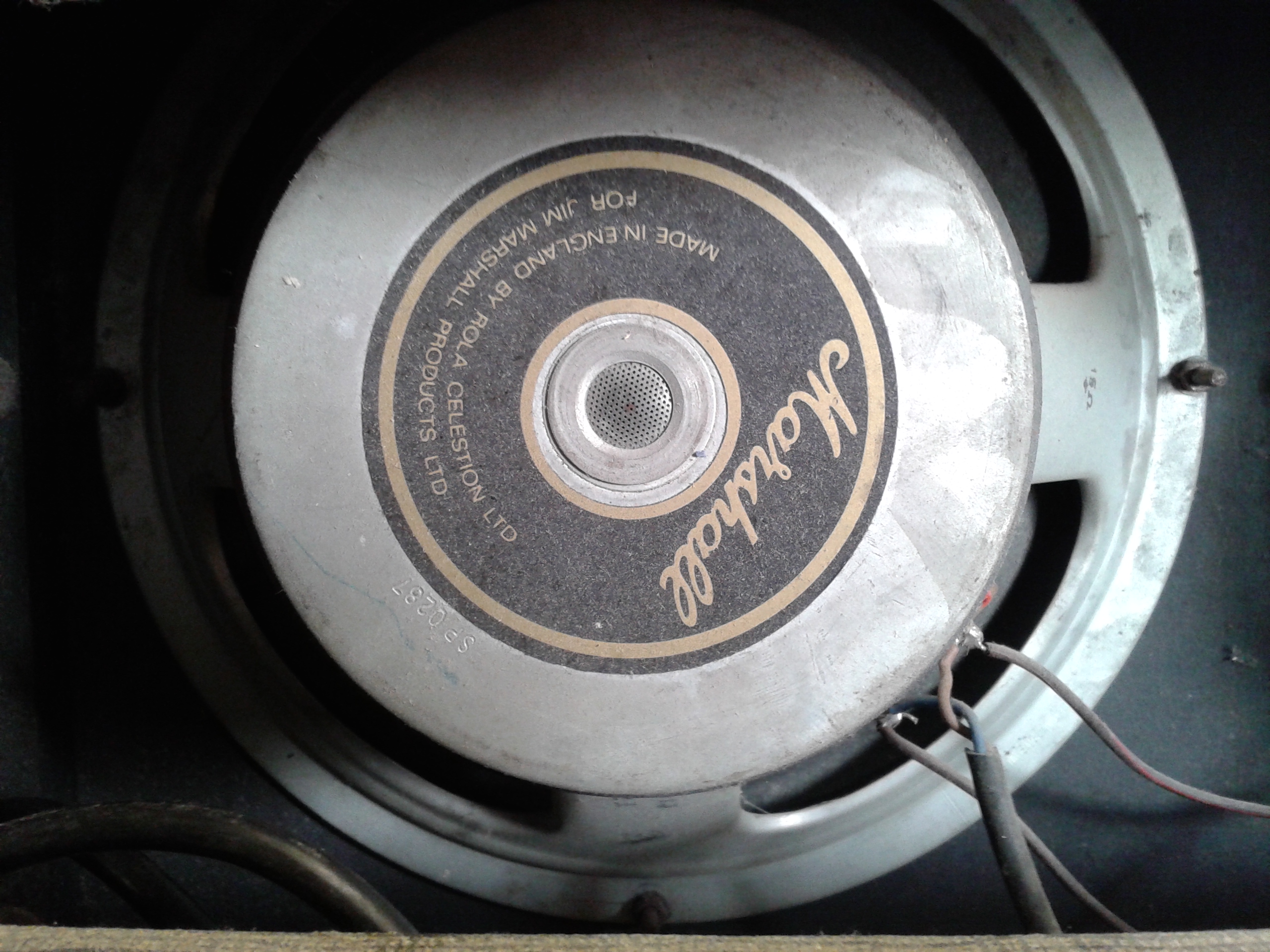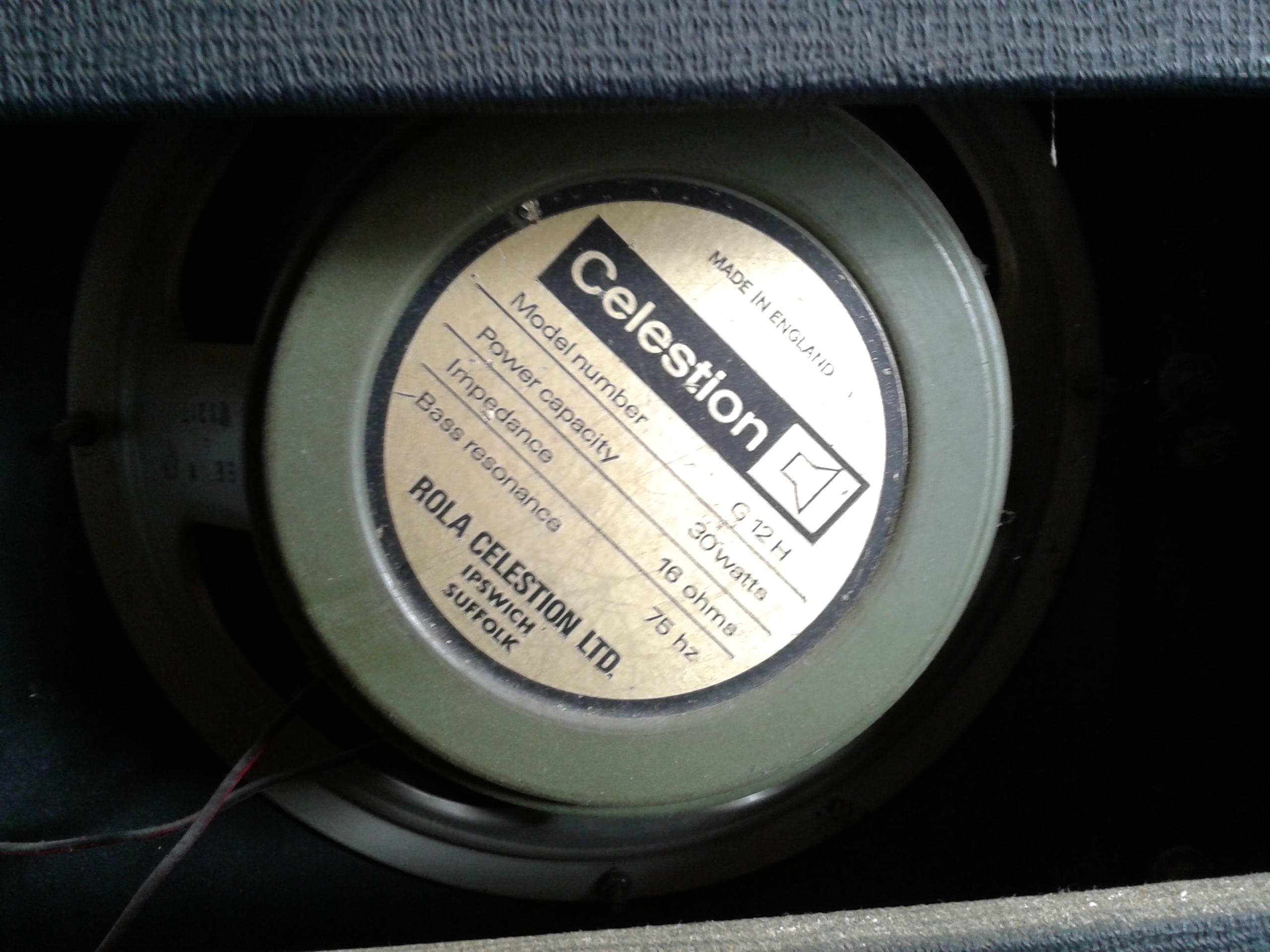 A close up of the speakers - both Celestion units but not the original drivers, also the Celestion on the right is only rated at 30w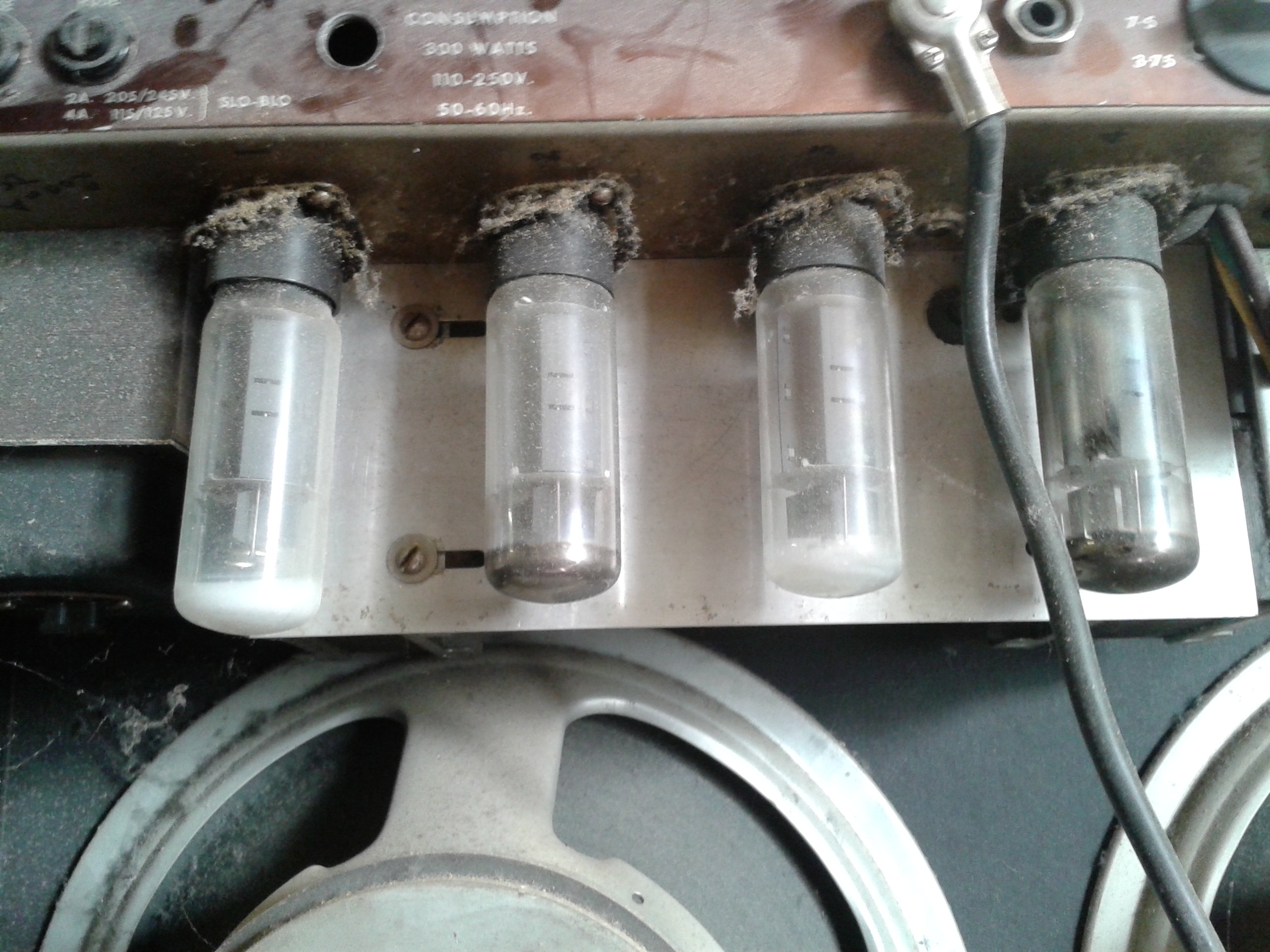 Looks like 50 years of dirt and a couple of completely blown EL34s - original Mulard Valves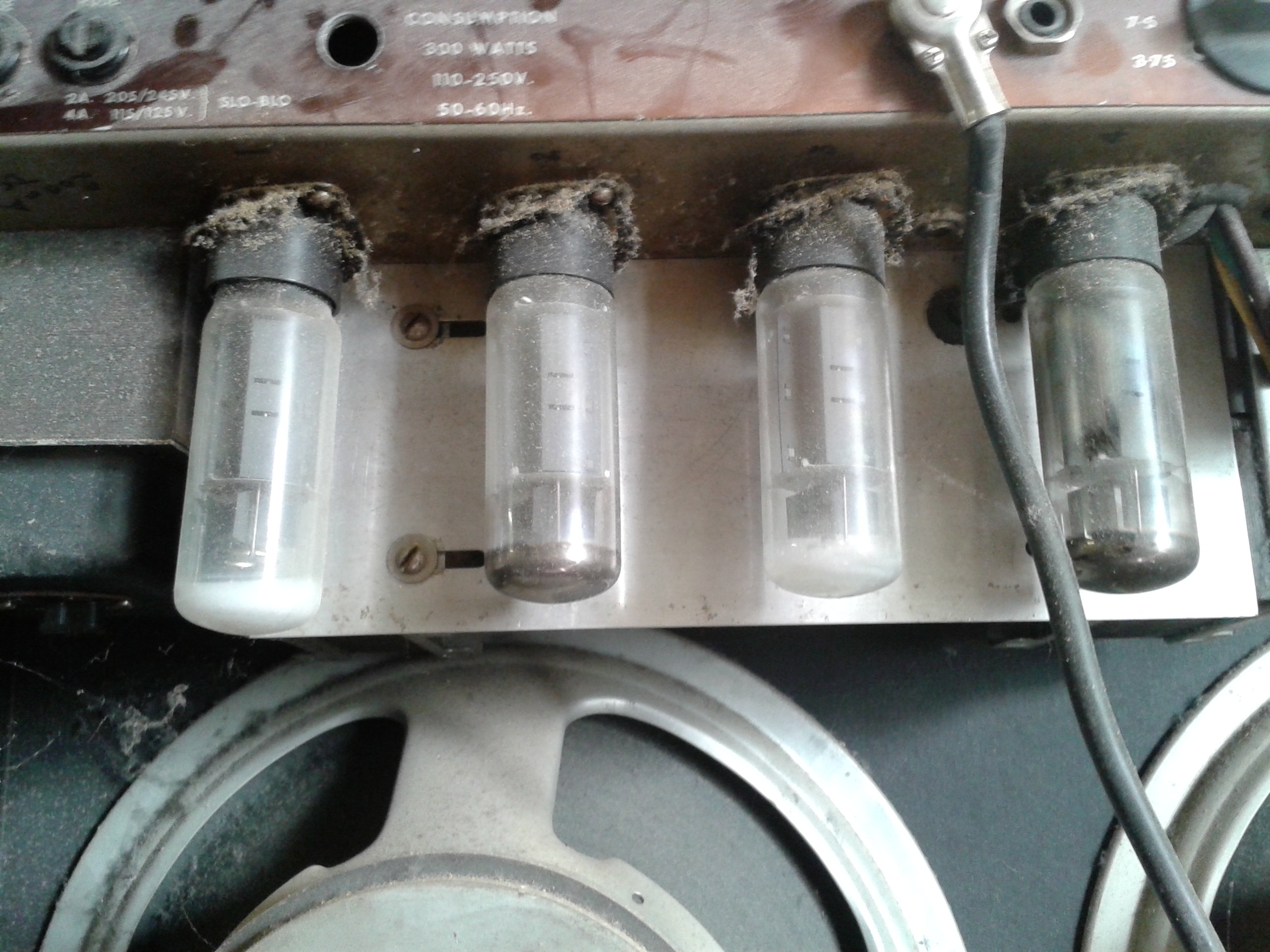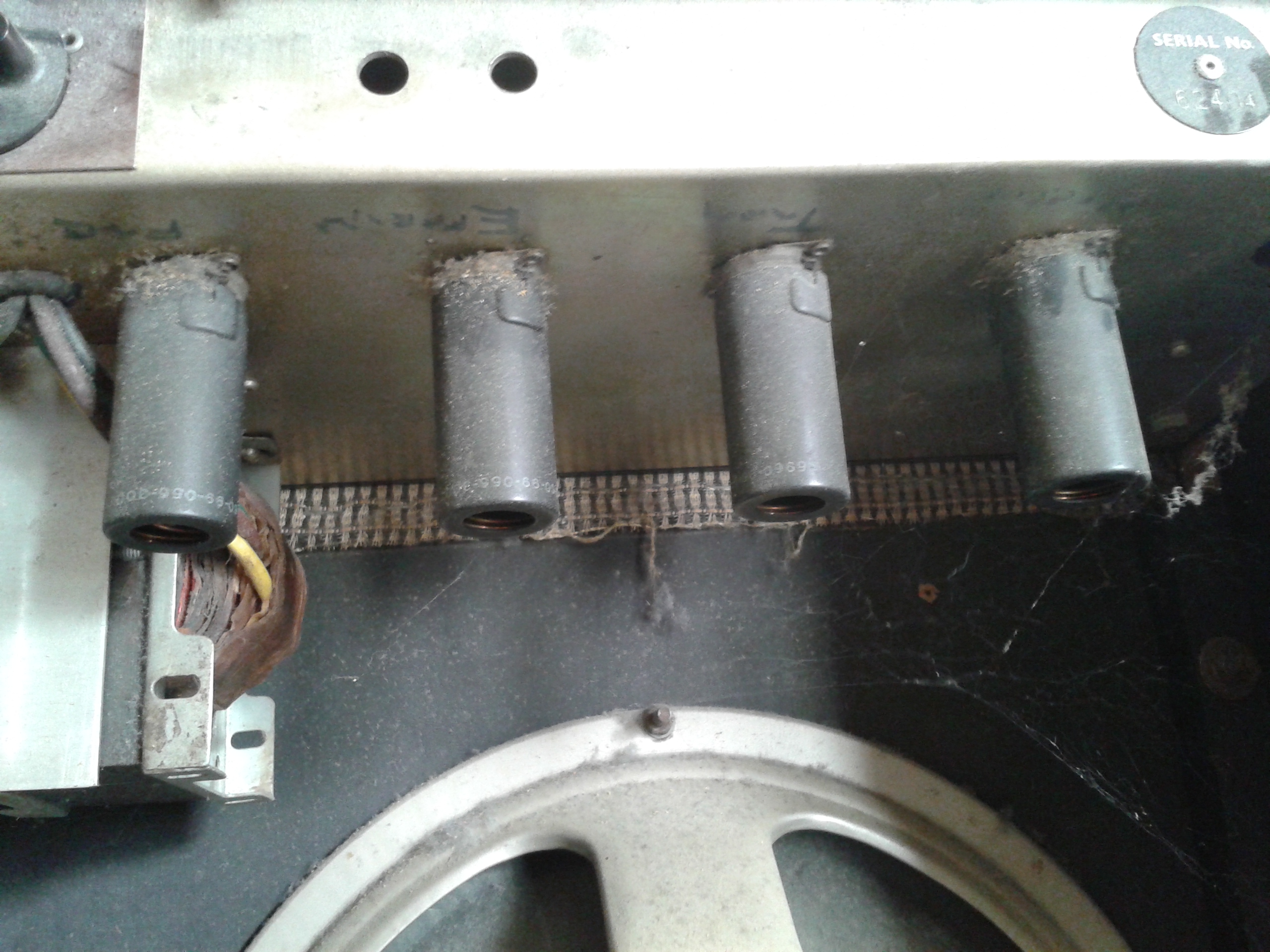 See also an IEC Mains socket fitted in the old Bulgin connector round hole just hanging !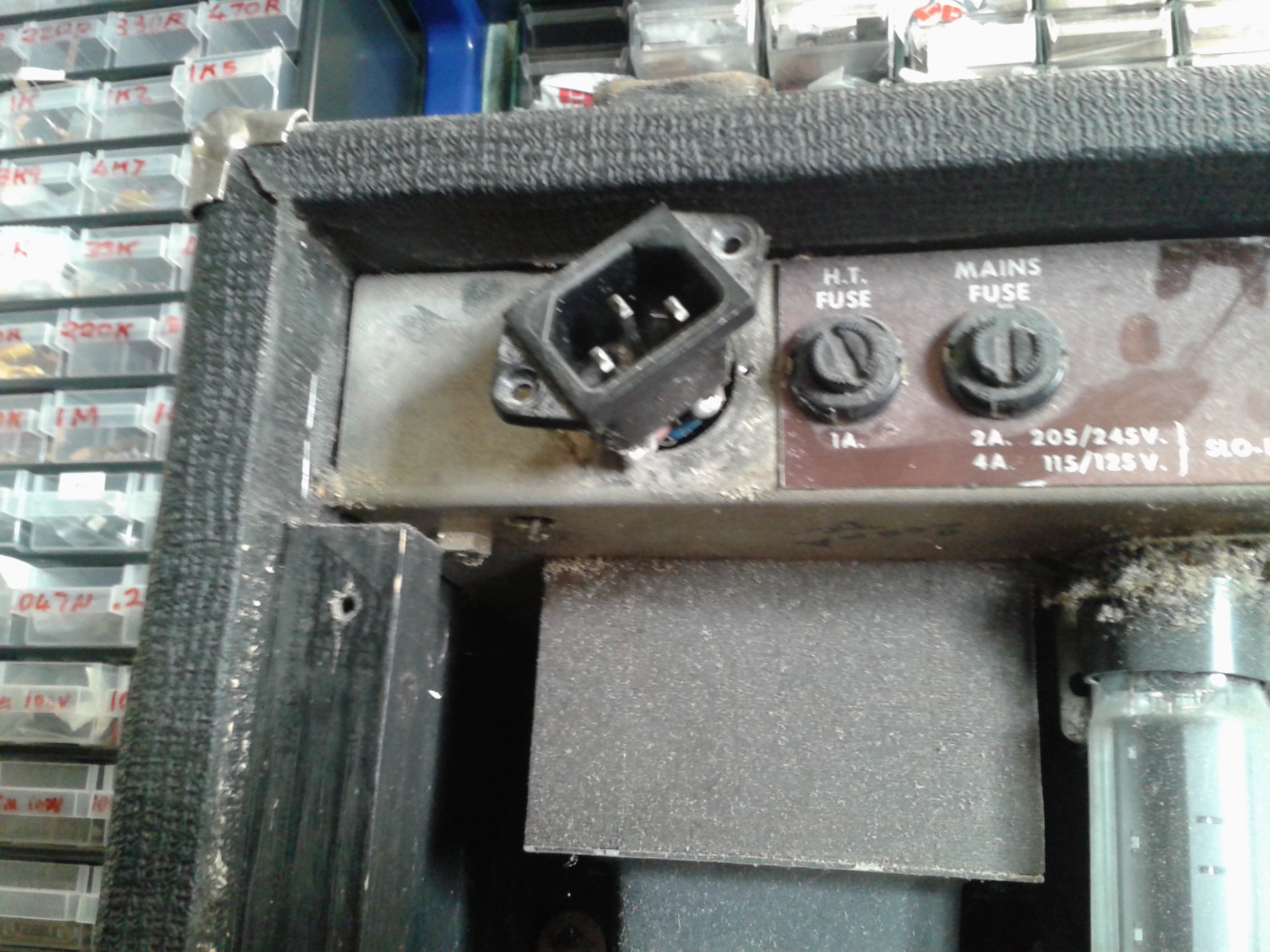 See below the chassis removed from the cabinet after a good going over with the air gun to get the crap off.
The small signal valves exposed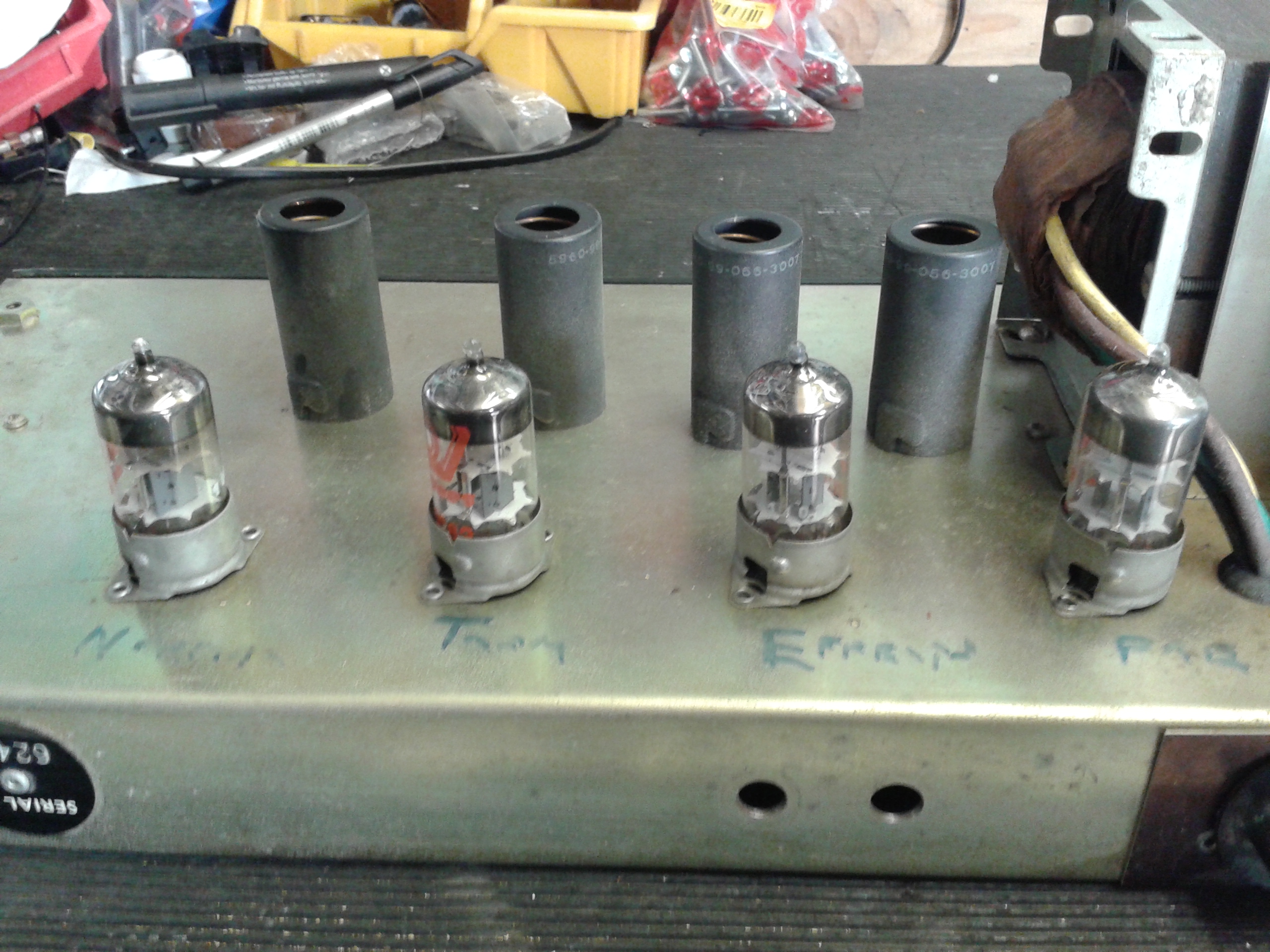 Apart from the dirt dust and grime, found this switch pot combination falling apart, this is part of the tone control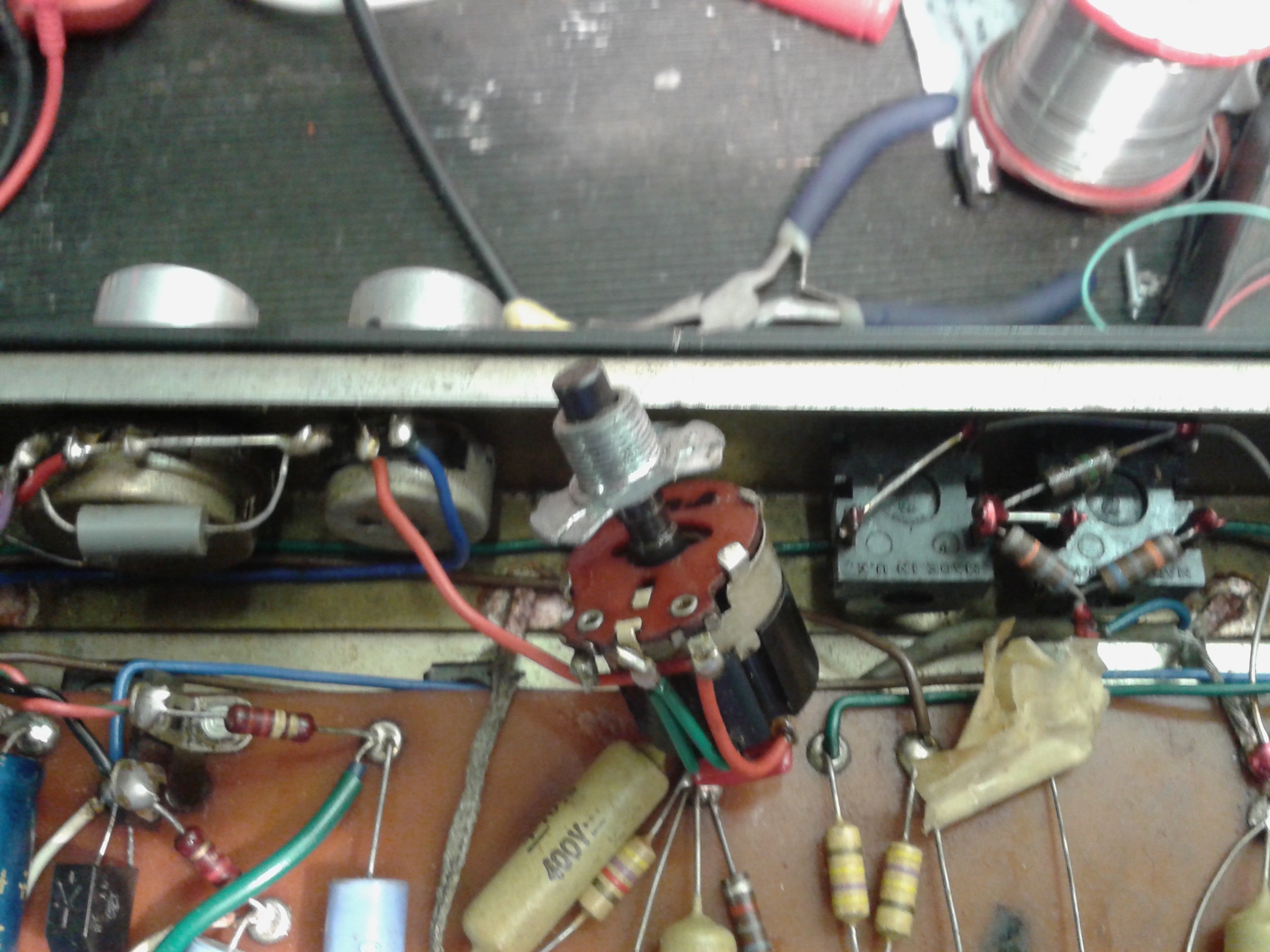 After some investigation found that a new replacement was going to be difficult to obtain, so after cleaning all the internals and applying some contact spray/lube and reassembling the potentiometer and switch were working perfectly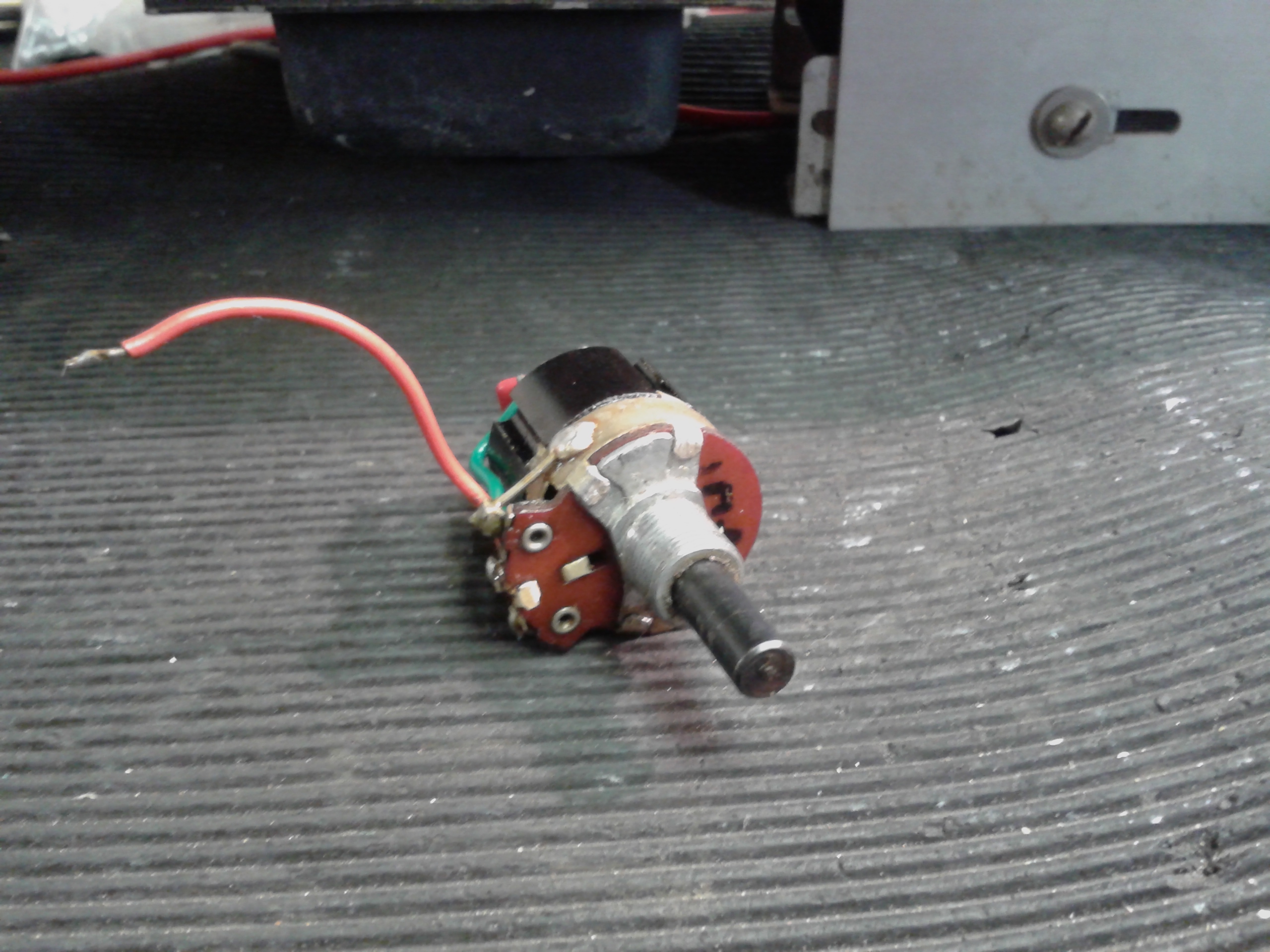 Removed all the EL34s - not even I could fix these, so installed 4 reasonable modern matched replacements and set the bias.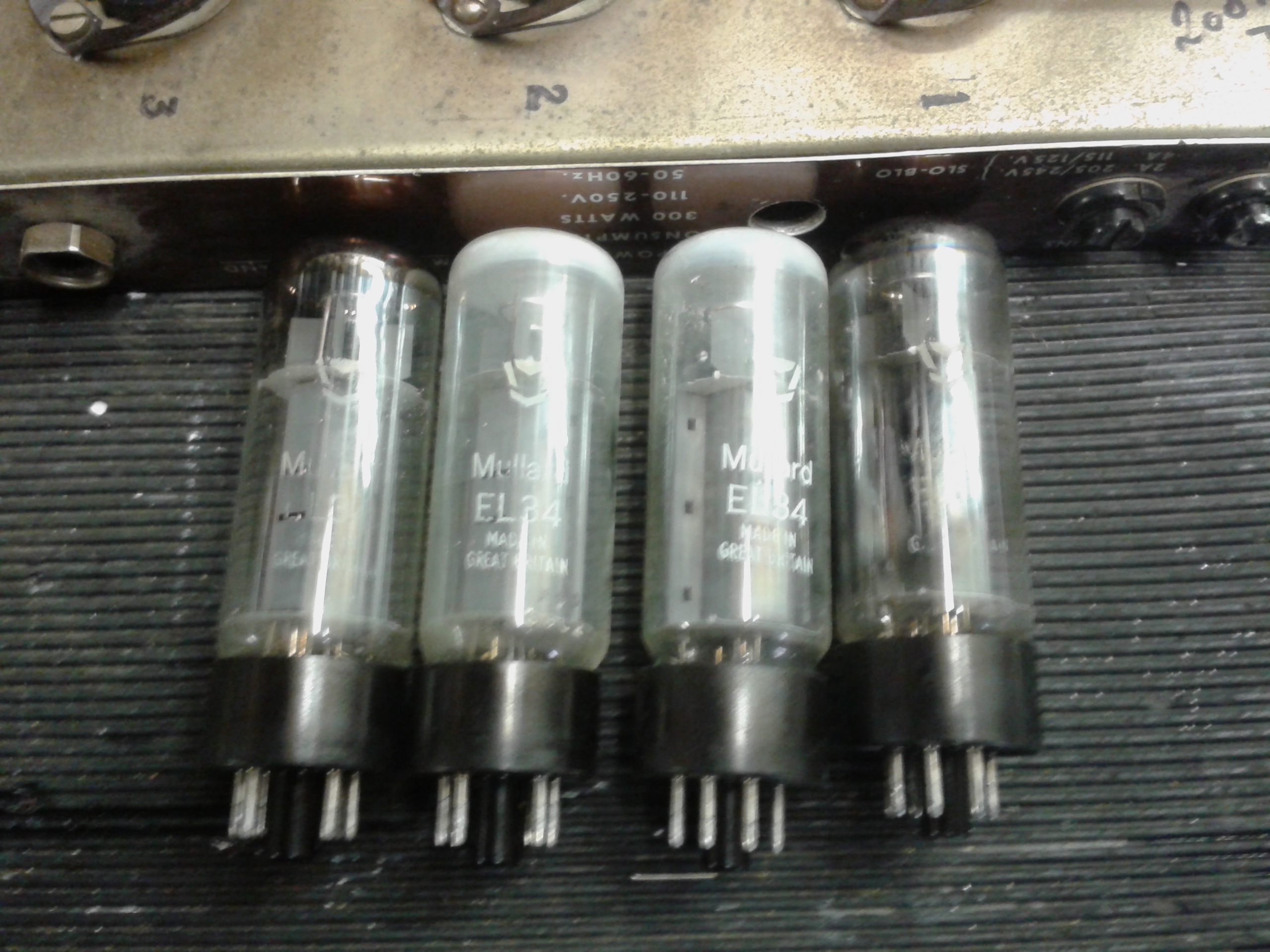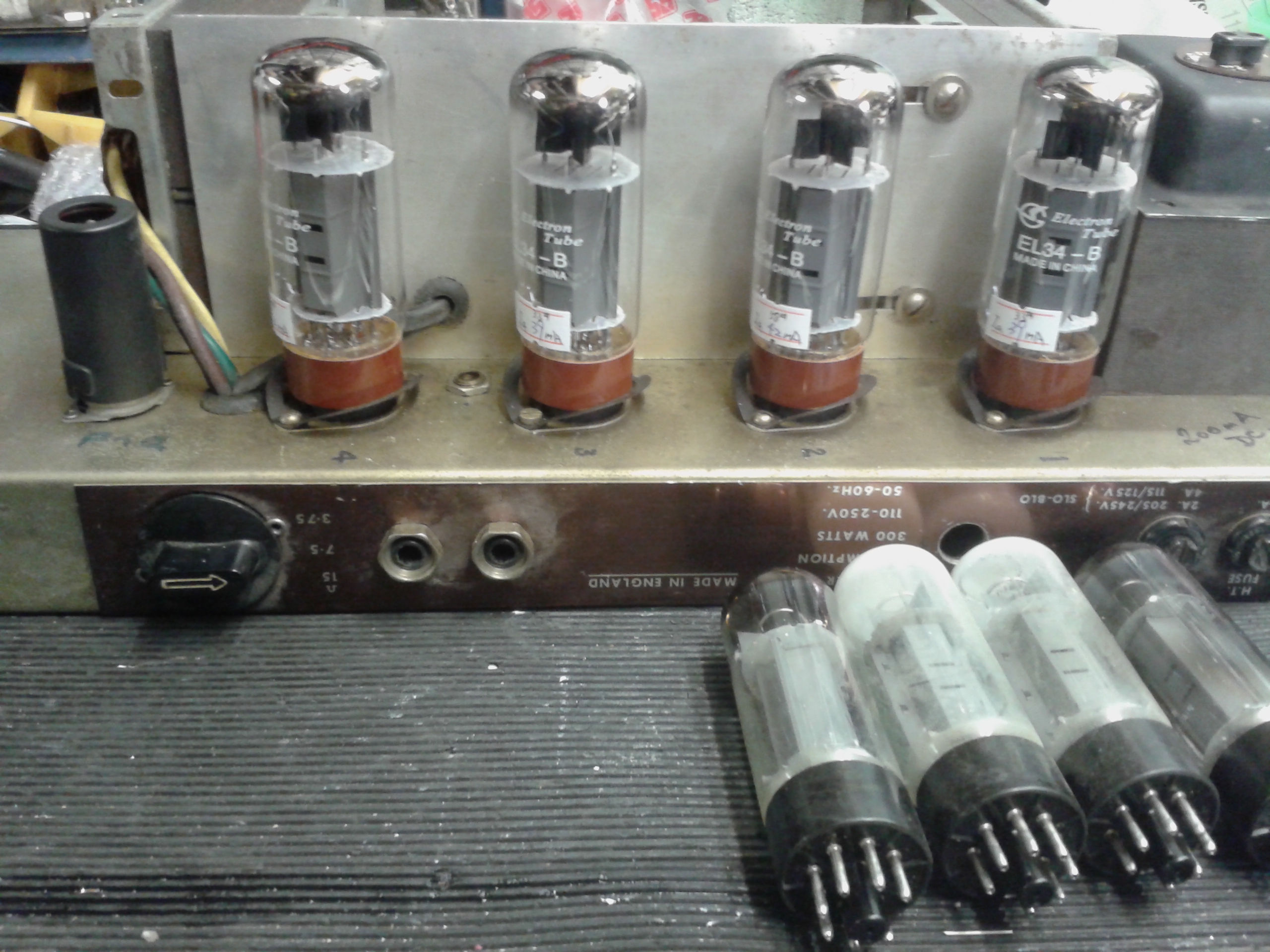 Yes - even modern valves glow in the dark !
As is always advisable with and amplifier that is getting on for half a century old all the resistors and capacitors should be checked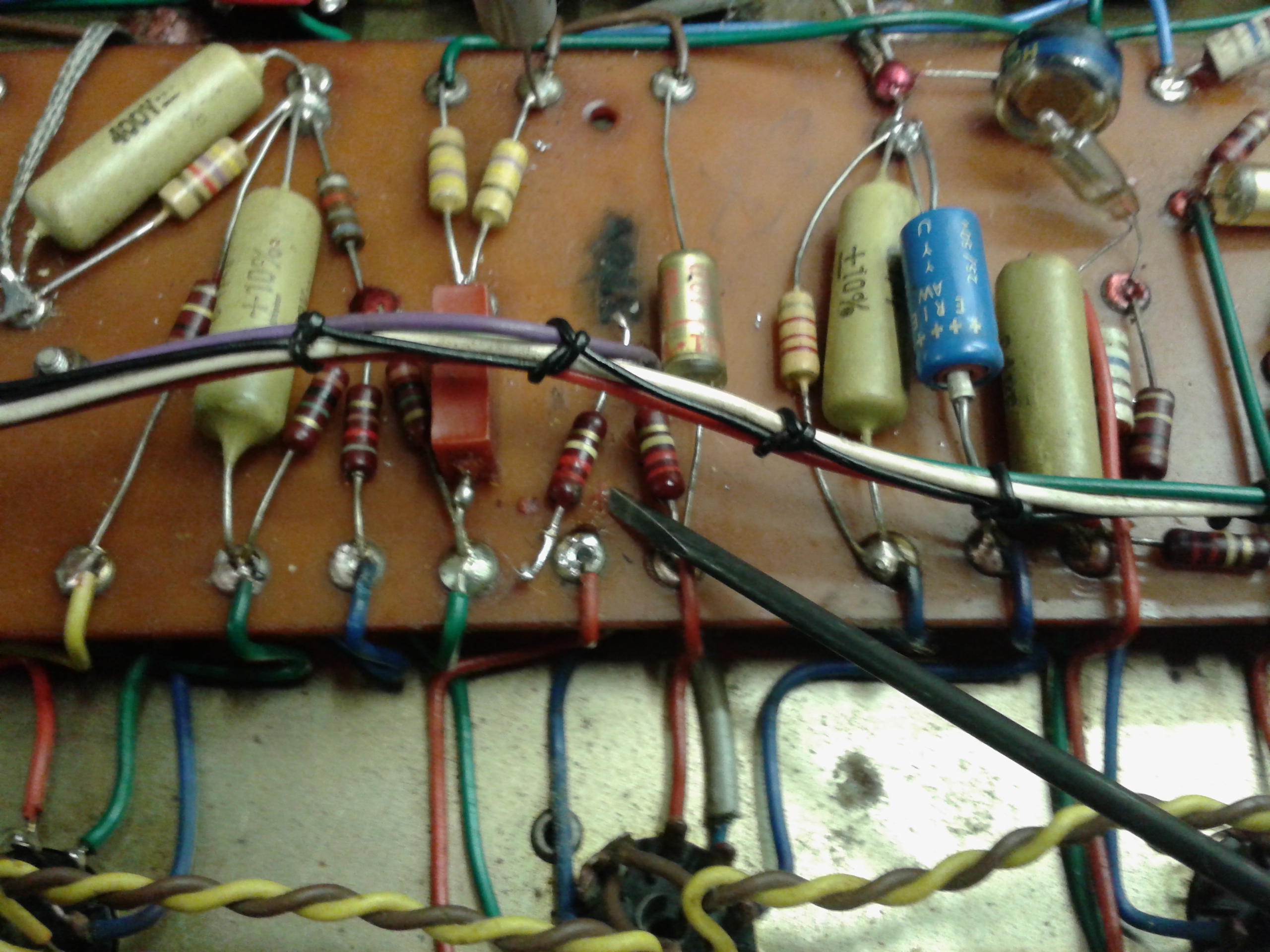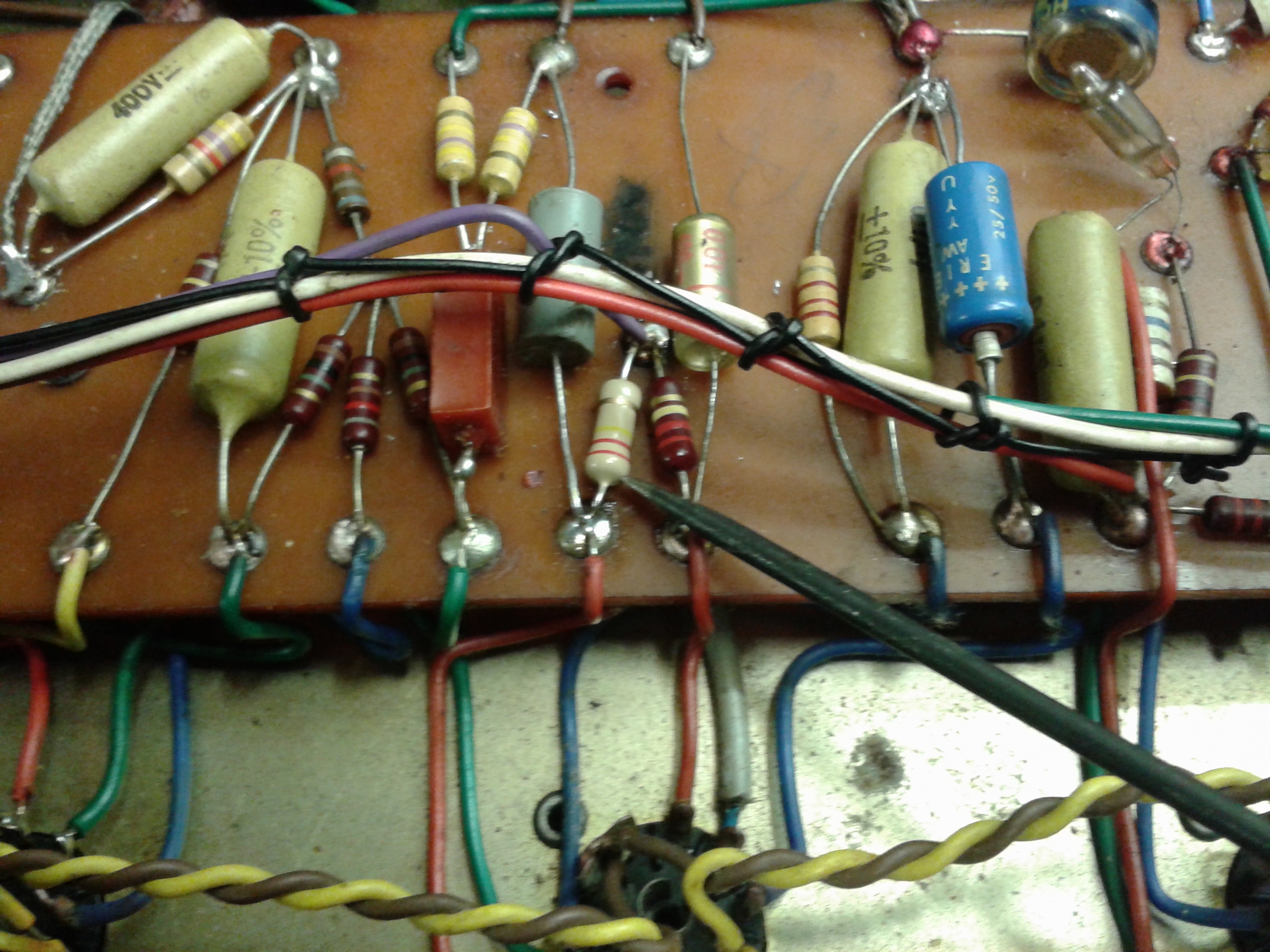 See above and below a couple of resistor replacements the pictures on the right had side have the new resistors fitted, there were some more bits and pieces replaced but you get the general idea, you can also see the refitted tone control/switch bottom centre.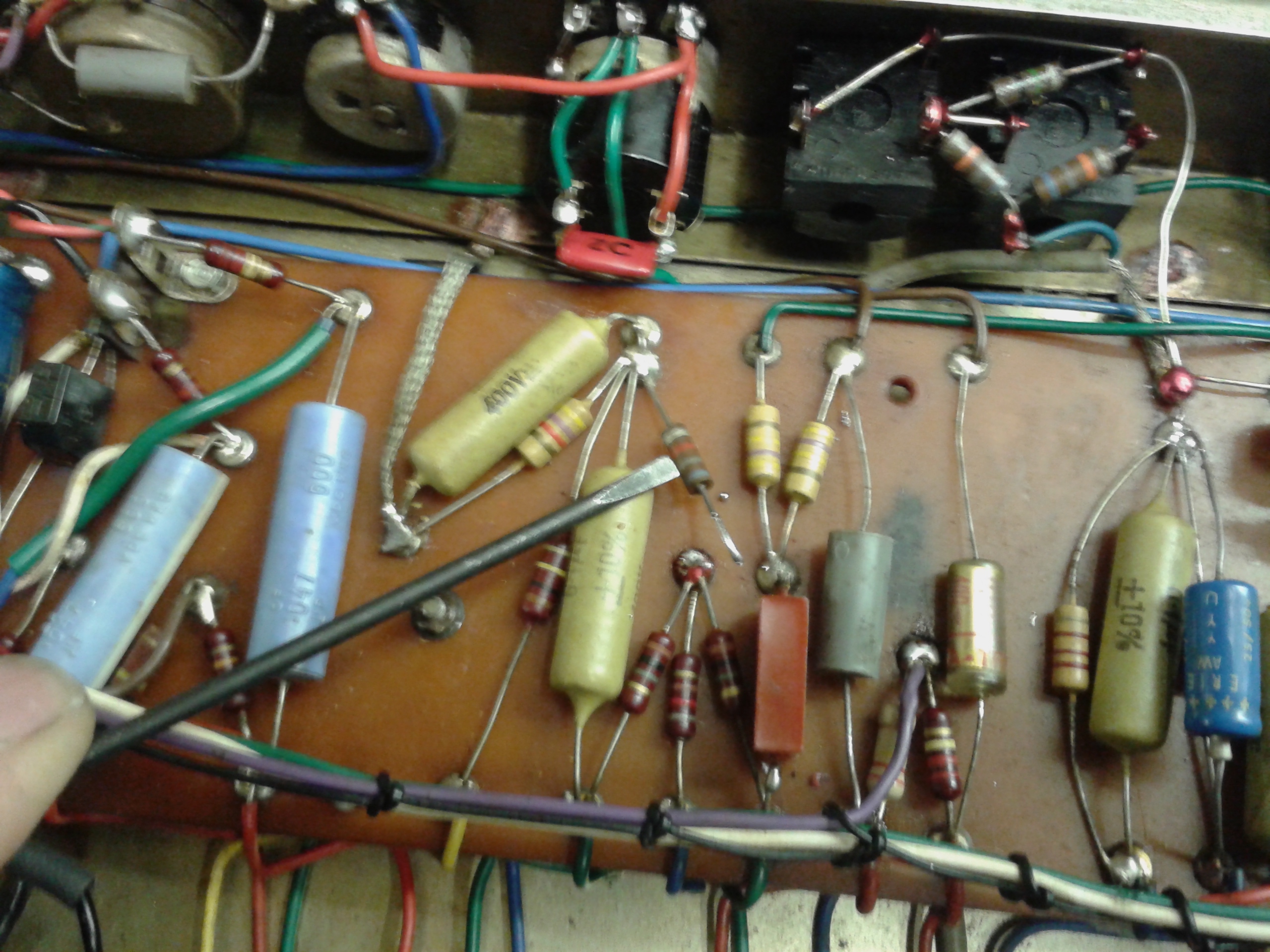 Somebody had already replaced the big smoothing capacitor for a couple of more modern replacements, 2 x 450 volt 100uf in series to make 900 volt at 50uf, and fitted them under the chassis on an antique bit of strip board, however they checked out just fine so left them in position, also see the IEC mains socket fitted properly using a square punch and screwed securely to the chassis, if you look very carefully at the bottom right you can also see the new standby switch fitted
See the top of the chassis showing the hole blanked off neatly a very good job - I wish I could take the credit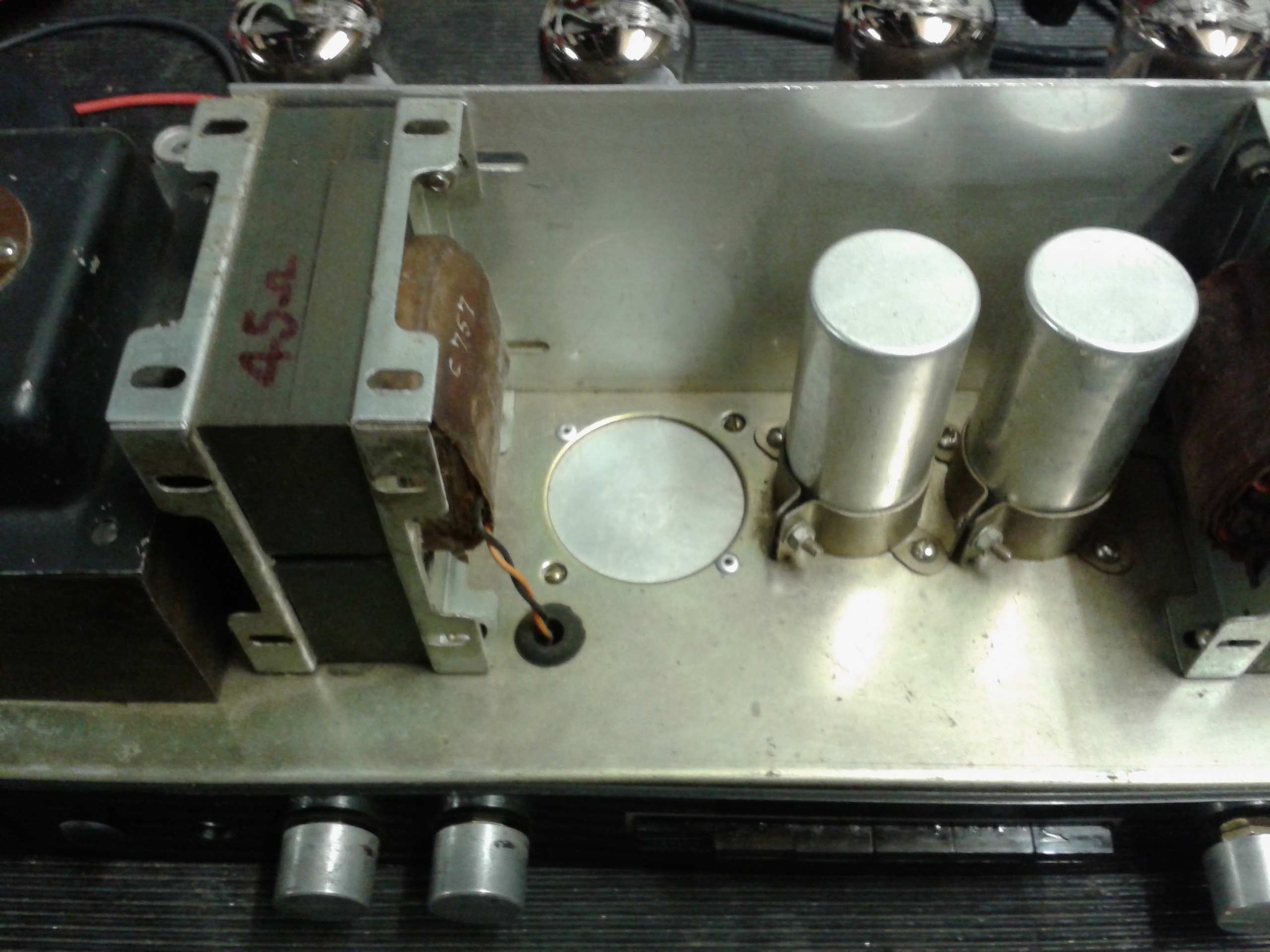 See the amplifier on its side having the chassis re- installed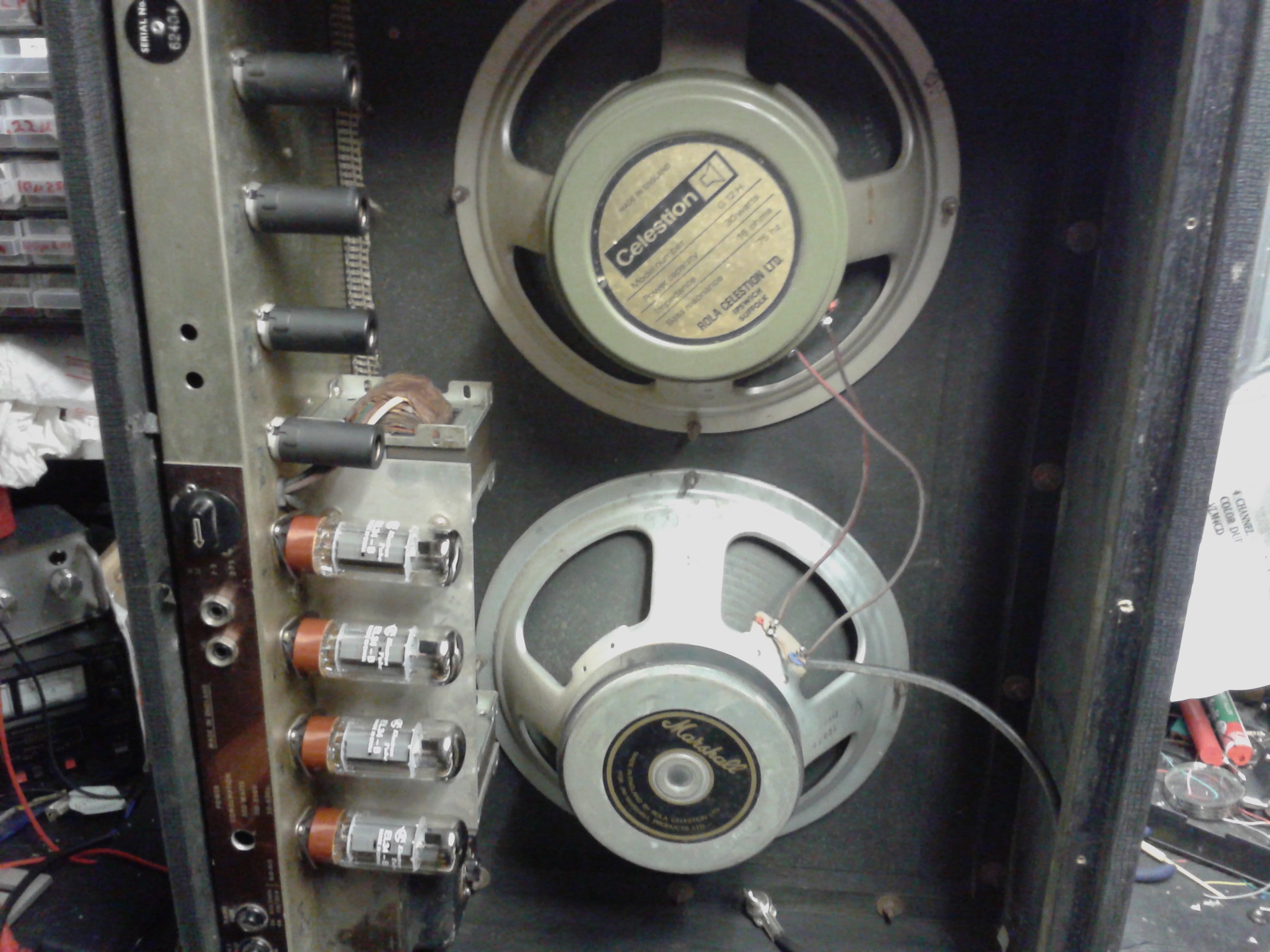 All done - working perfectly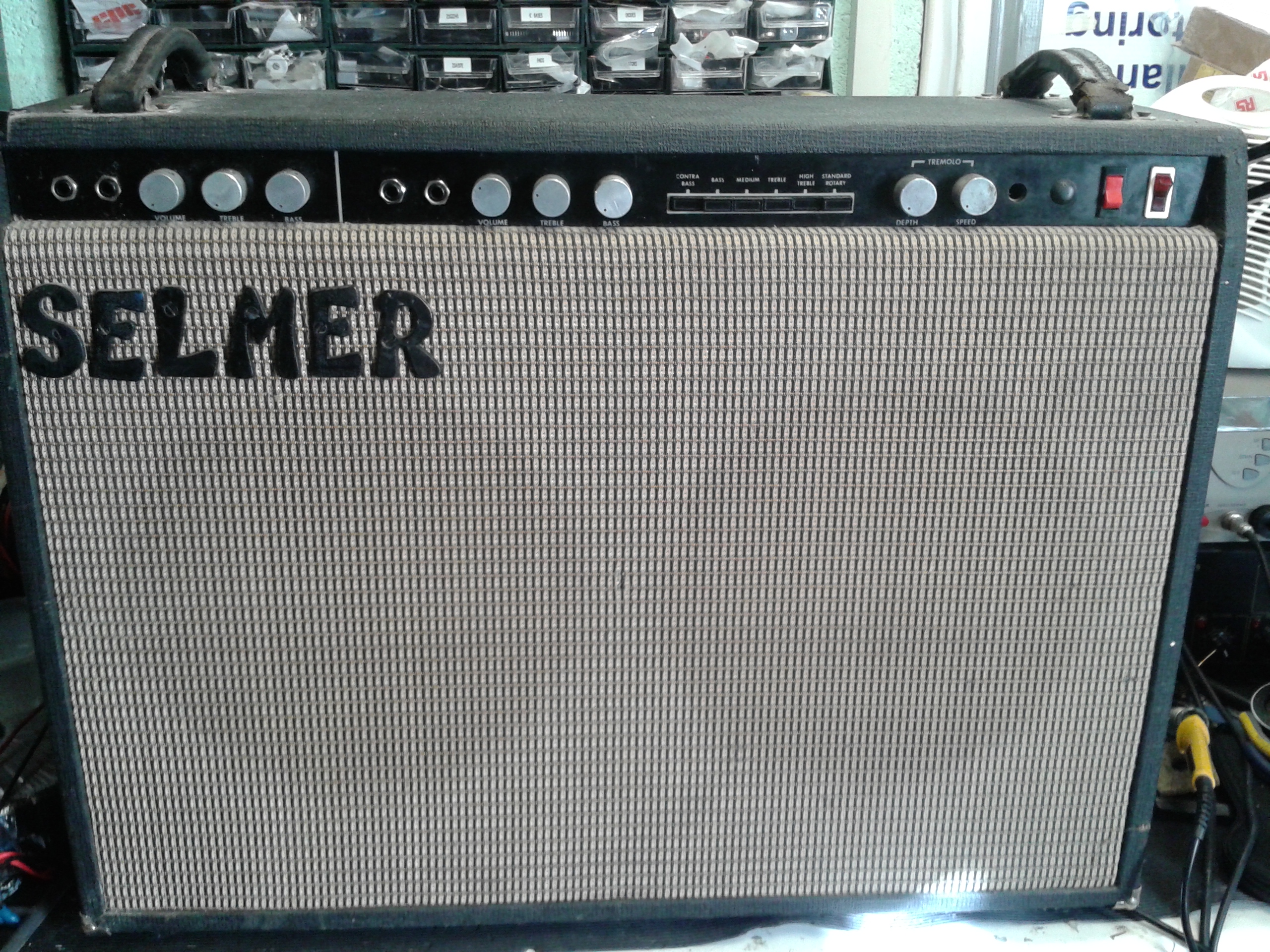 I did advise the customer that his non standard speaker replacements were not powerful enough to handle 50w each (100w total), however he rarely if ever runs this amp flat out so they seem to be coping ok, all in all a nice amp, good for another 50 years - Made in England built to last.
We hope the above information has been of assistance to those attempting a repair, we add more examples all the time, a lot of work goes into this section of our site from the doing the repairs, photos and answering technical support emails, to keep this a free service we rely on the goodwill of people who benefit and learn from the information supplied.
Please show your appreciation, feel free to make a donation no matter how small to keep this service going.
TELEPHONE (UK) 01803- 324589

TELEPHONE (INT) +44 1803- 324589

Head Office
UNIT ONE
61 WARBRO ROAD
TORQUAY
DEVON
TQ1 3PP
BACK TO REPAIRS PAGE
©2012 A&J AUDIO. All Rights Reserved.