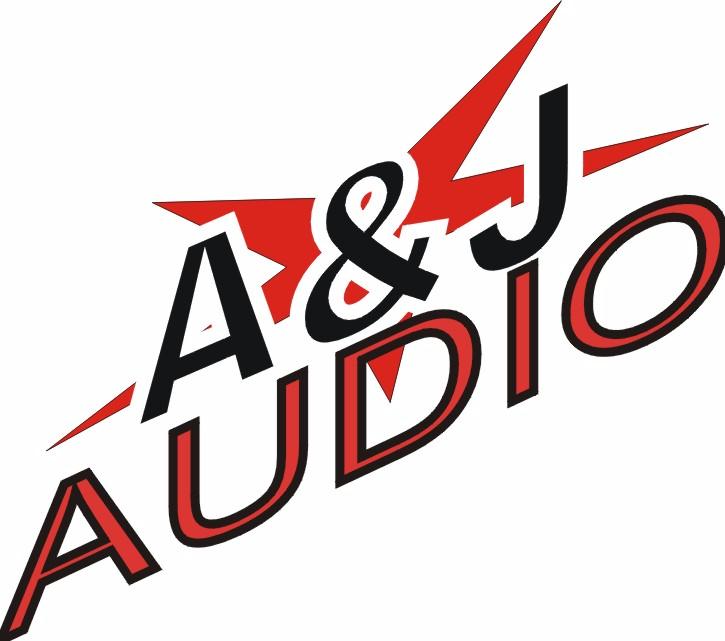 REPAIR SHOP
Repair of Peavy CS800X 600W PER CHANNEL AMPLIFIER
Fault - Dead blows fuses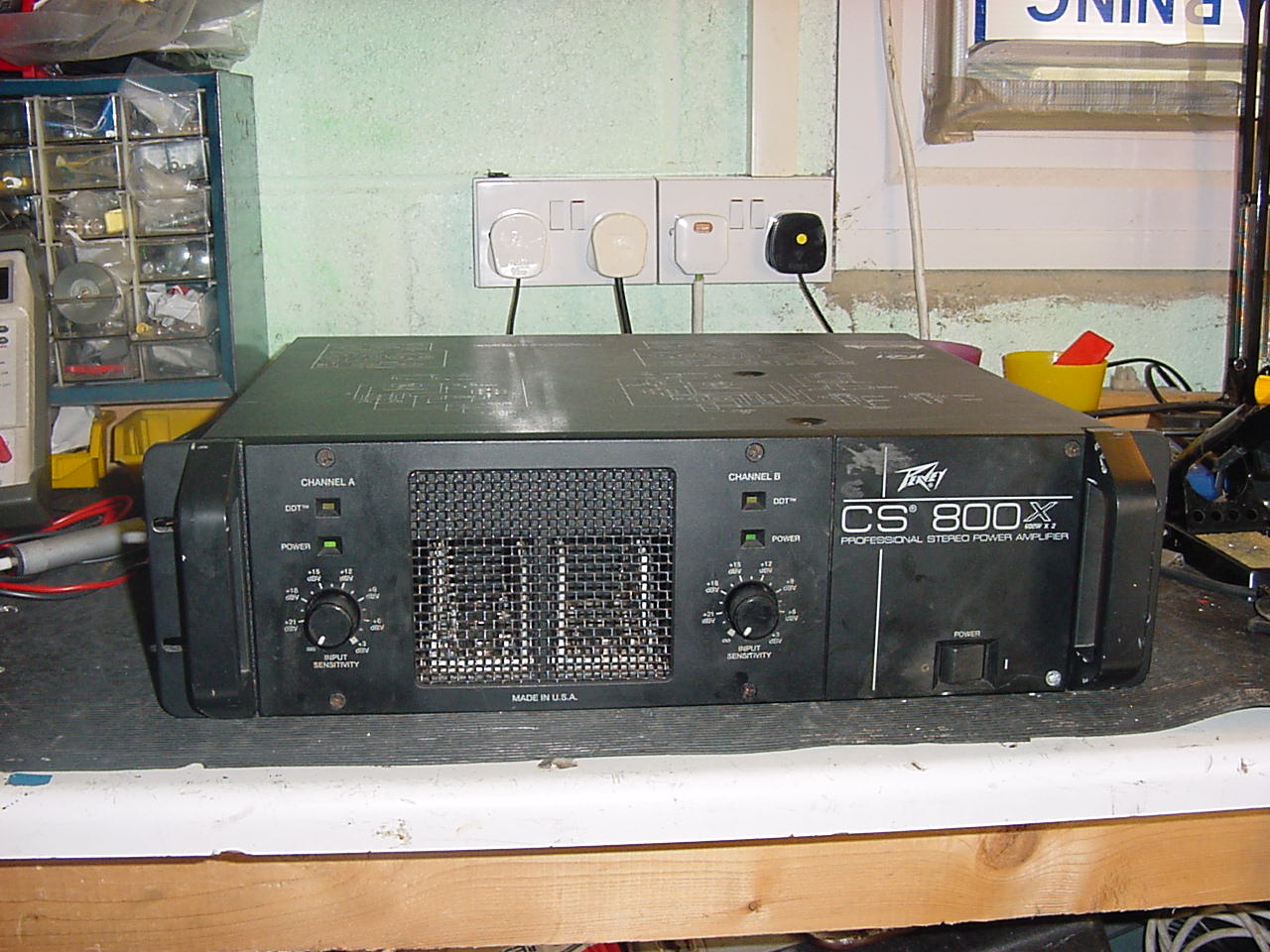 Stripped the amplifier down found that all output transistors had blown on channel A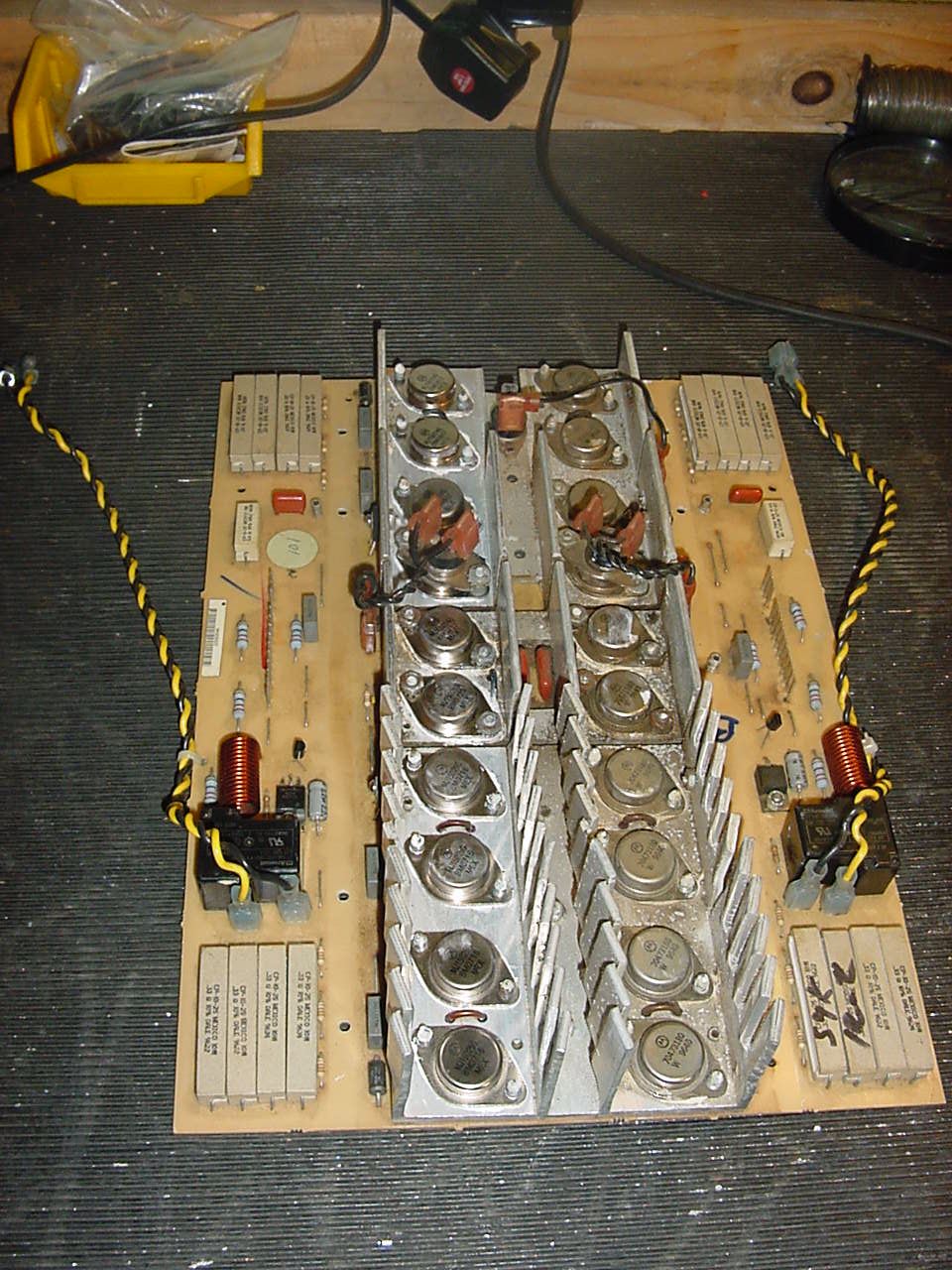 Cleaned up heatsink, replaced all the output transistors and drivers with matched MJ15025/MJ15024 devices, at 250v 250W these are more powerful than the original Peavey components fitted*, also fitted new pre-drivers MJE350/MJE340 as can be seen on the left of the heatsink.
See also the bias diodes in the heat sink looking like little loops of copper wire.
*Peavey have the annoying habit of using own part numbers on standard components fitted in their products presumably so they can charge twice the price for replacements.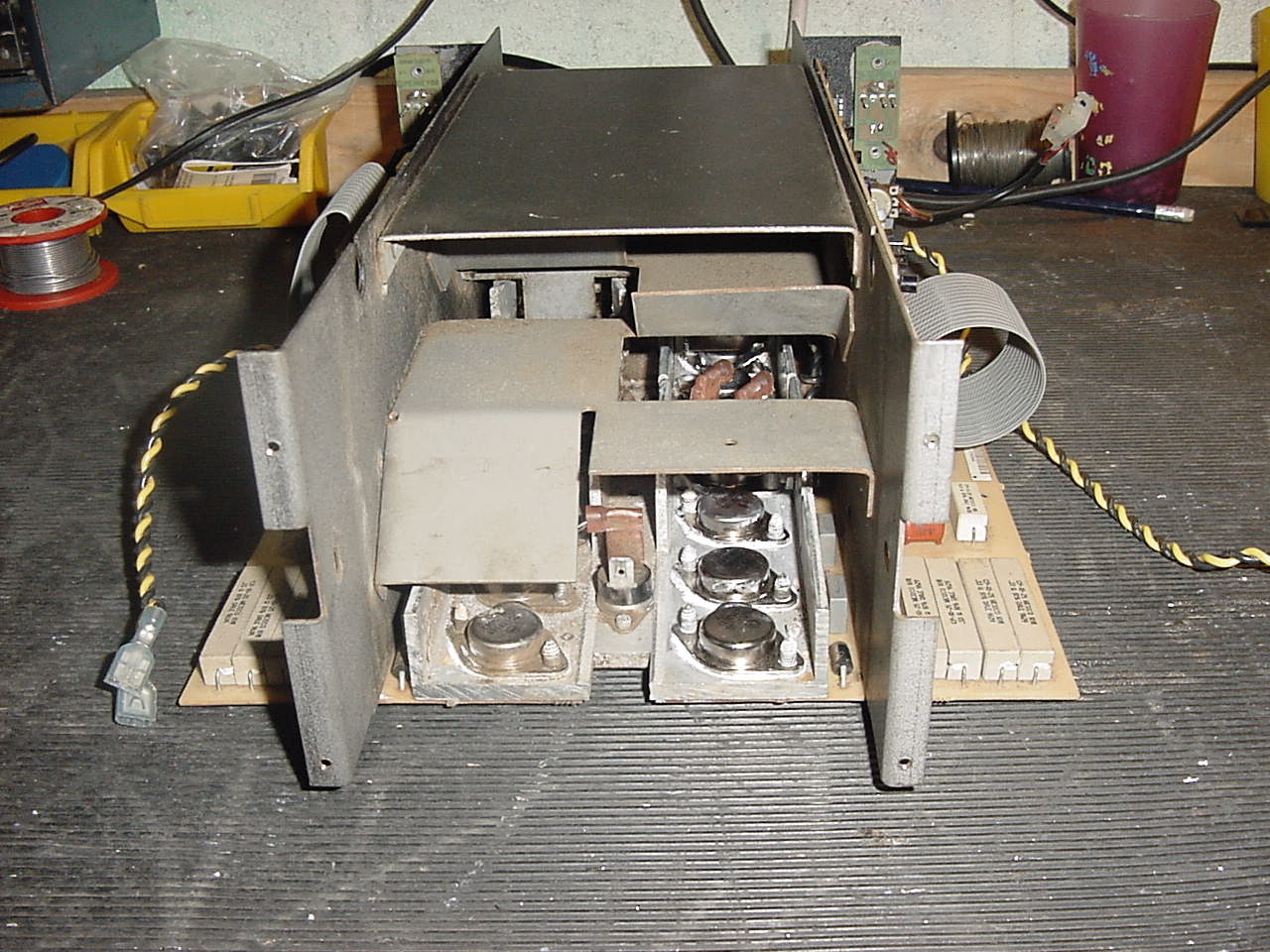 Refitted fan tunnel assembly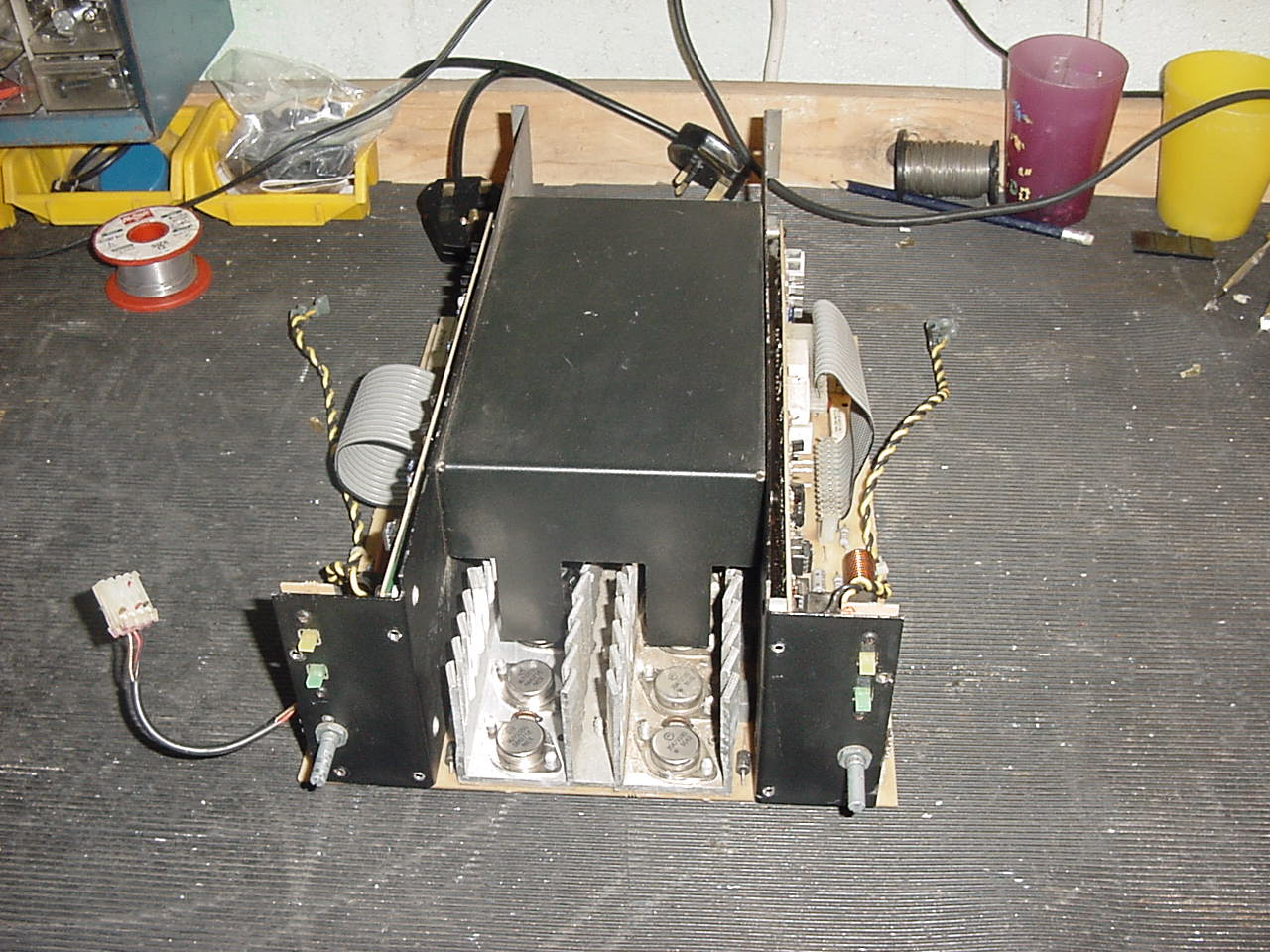 Note how the air is funnelled on to the output devices and the different size of heatsinks front to back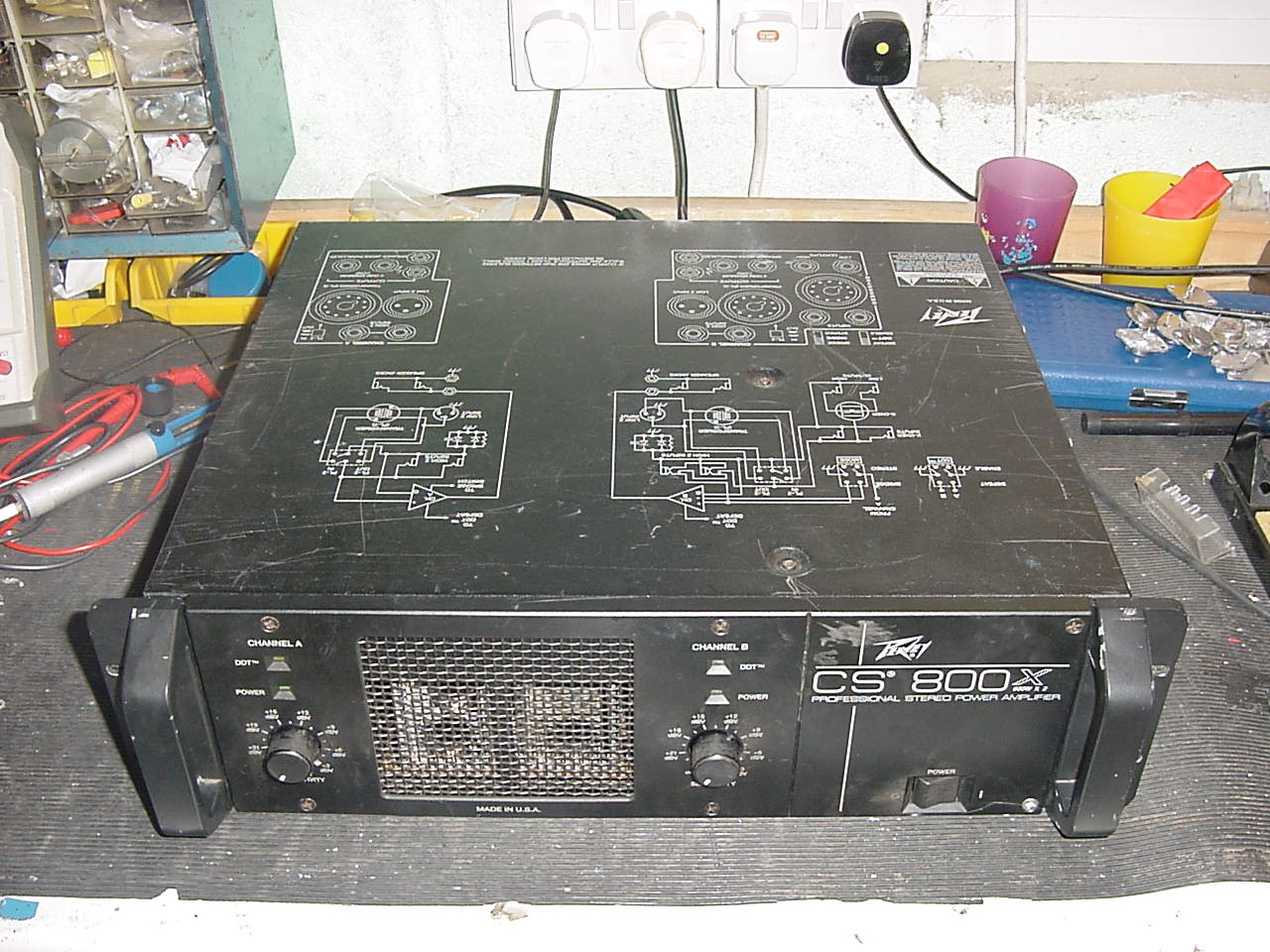 Rebuilt amplifier ready for test, note the old output transistors in top right hand of picture
Tested unit - both channels @400w RMS - all ok
We hope the above information has been of assistance to those attempting a repair, we add more examples all the time, a lot of work goes into this section of our site from the doing the repairs, photos and answering technical support emails, to keep this a free service we rely on the goodwill of people who benefit and learn from the information supplied.
Please show your appreciation, feel free to make a donation no matter how small to keep this service going.
TELEPHONE (UK) 01803- 324589

TELEPHONE (INT) +44 1803- 324589

Head Office
UNIT ONE
61 WARBRO ROAD
TORQUAY
DEVON
TQ1 3PP
BACK TO REPAIRS PAGE
©2011 A&J AUDIO. All Rights Reserved.