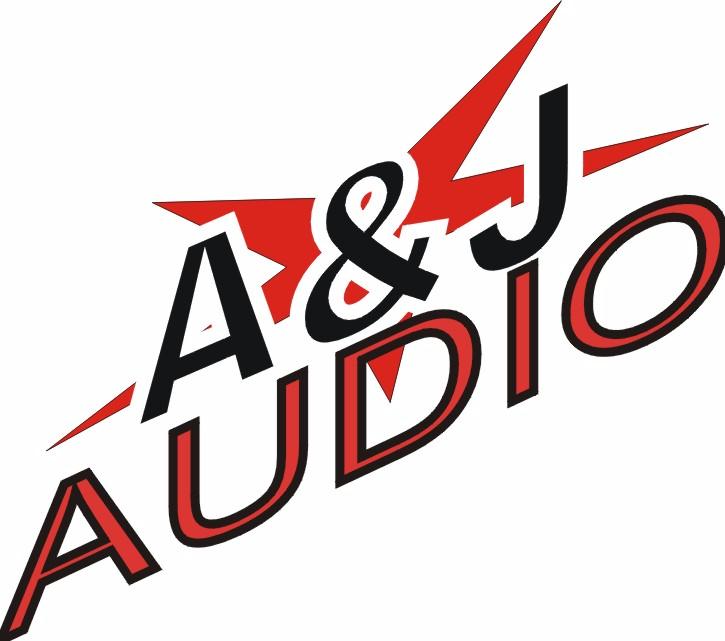 REPAIR SHOP
Repair of Mordaunt Short MS309W, Active Powered Subwoofer with 8" Aluminium Driver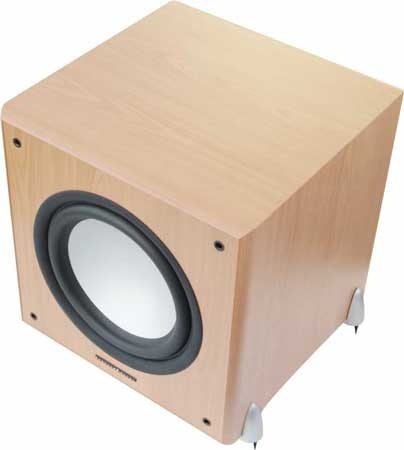 Fault - Customer reported no output,
The customer had taken the active amplifier chassis and back panel out of the main speaker cabinet to save on shipping,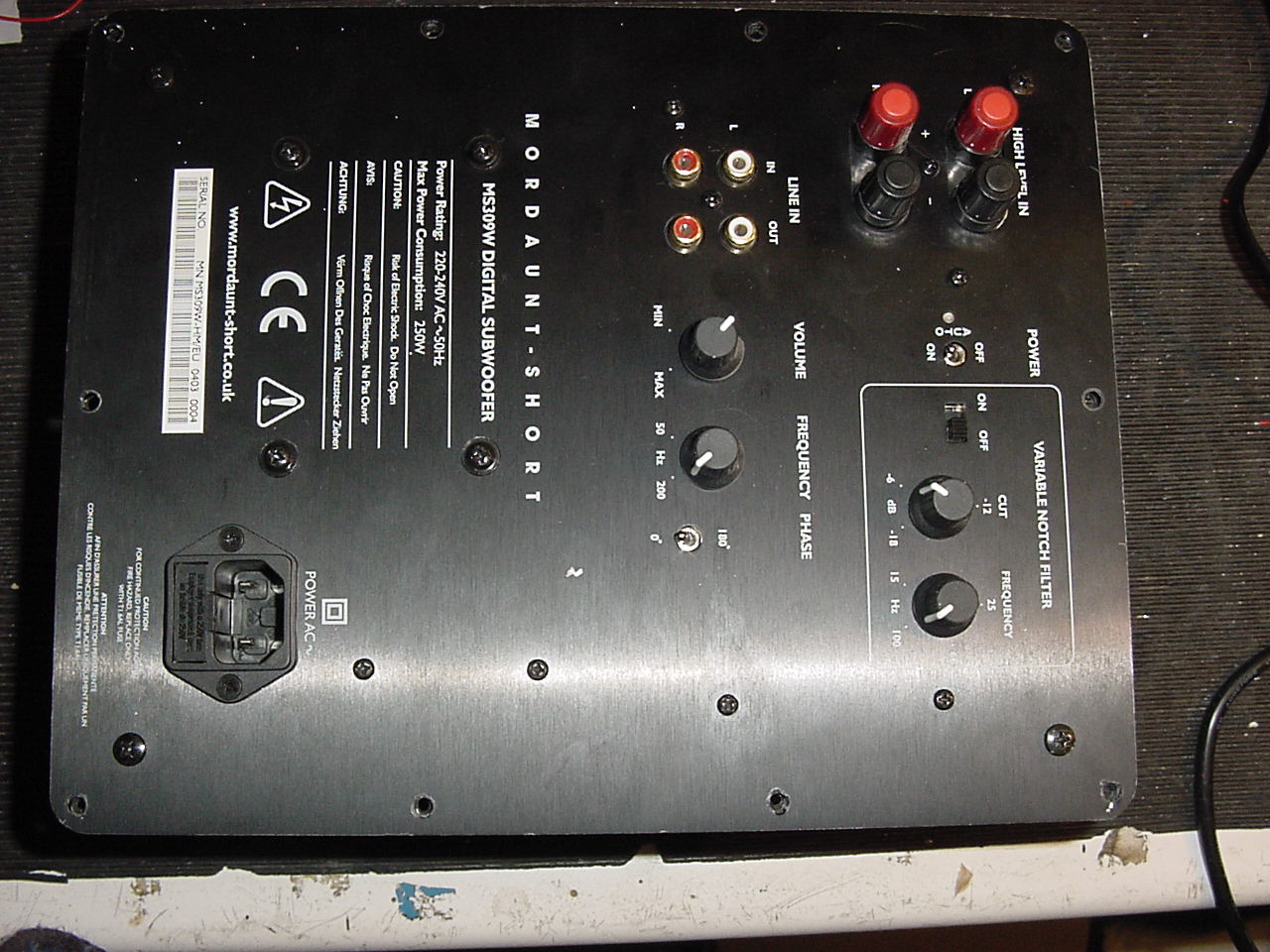 On test found that there was an output but there was a high frequency component riding on the output waveform.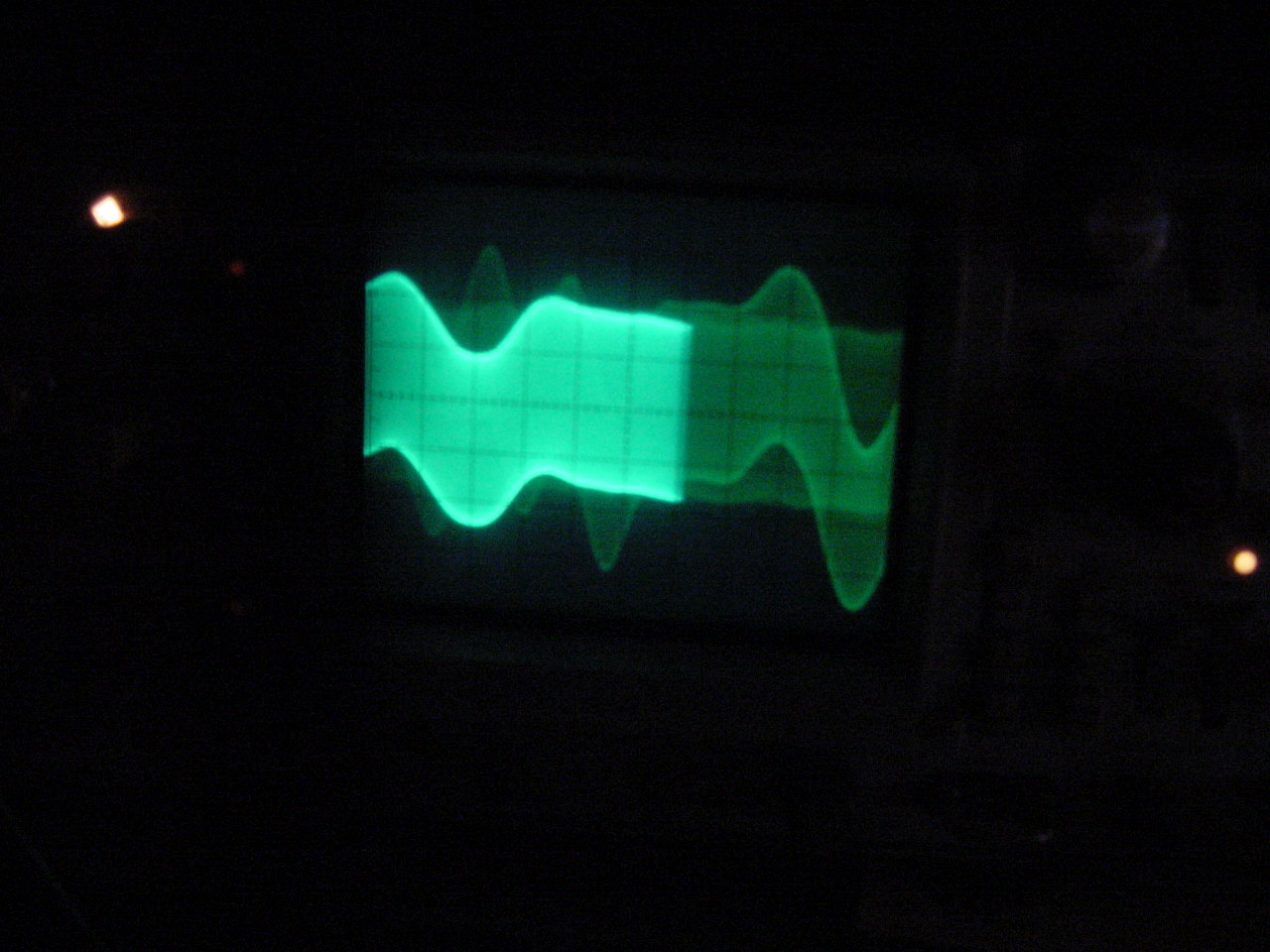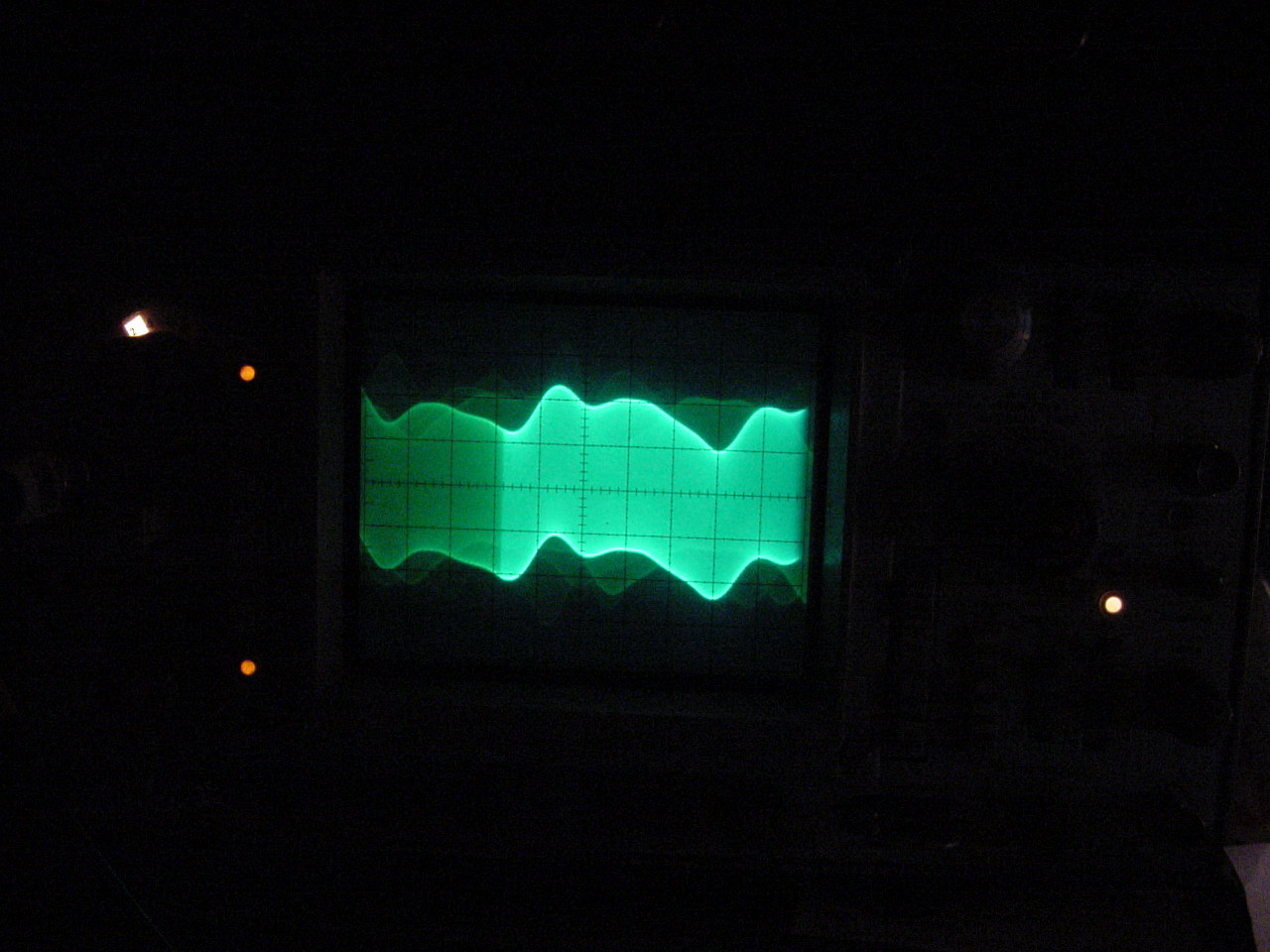 Removed the back cover from the amplifier assembly , on inspection found that the 2 x 10uf 100V bipolar capacitors that sit on the output were burst and had ejected dielectric all over the surrounding area of PCB, (see top left below)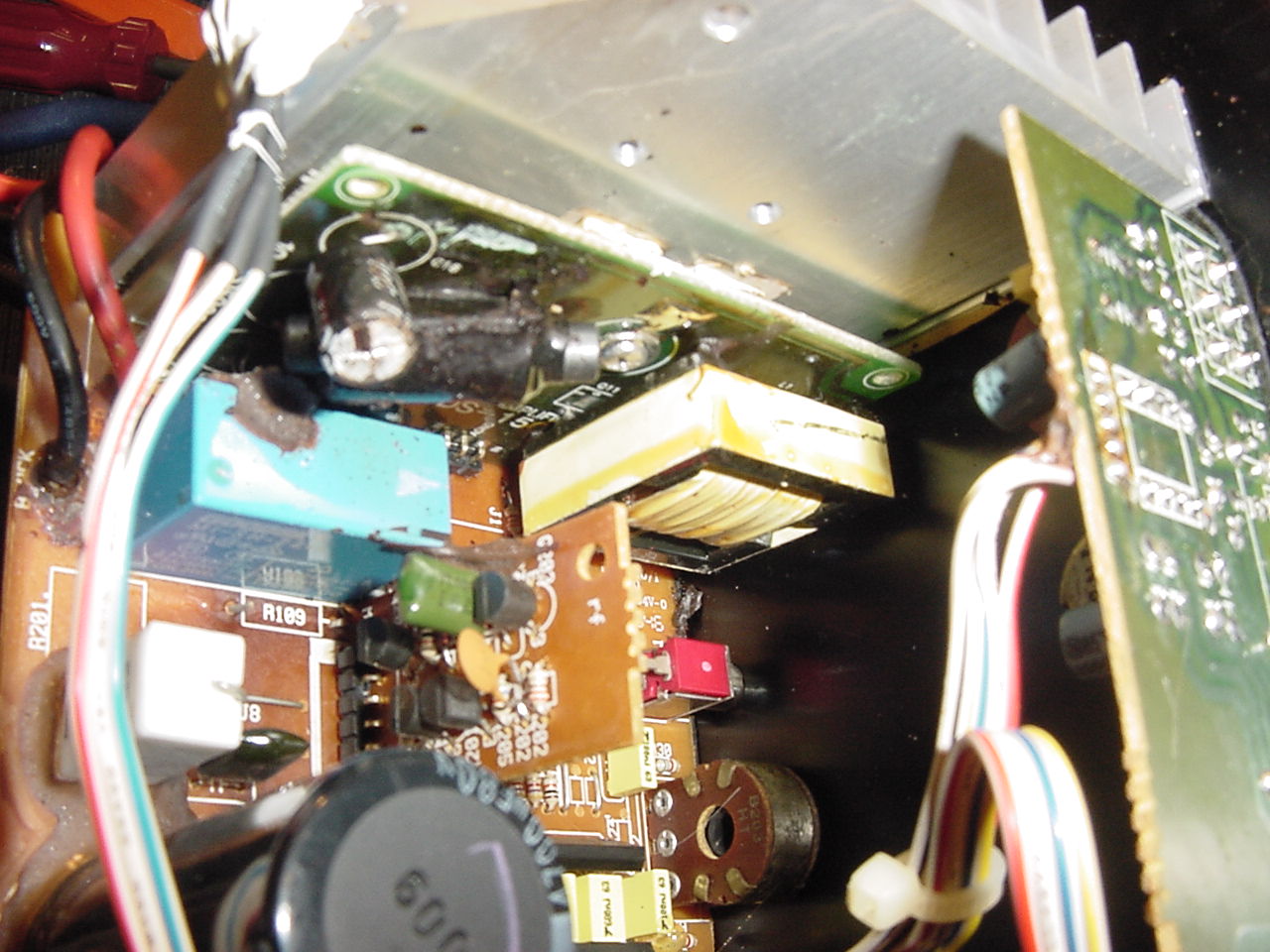 .
Removed PCB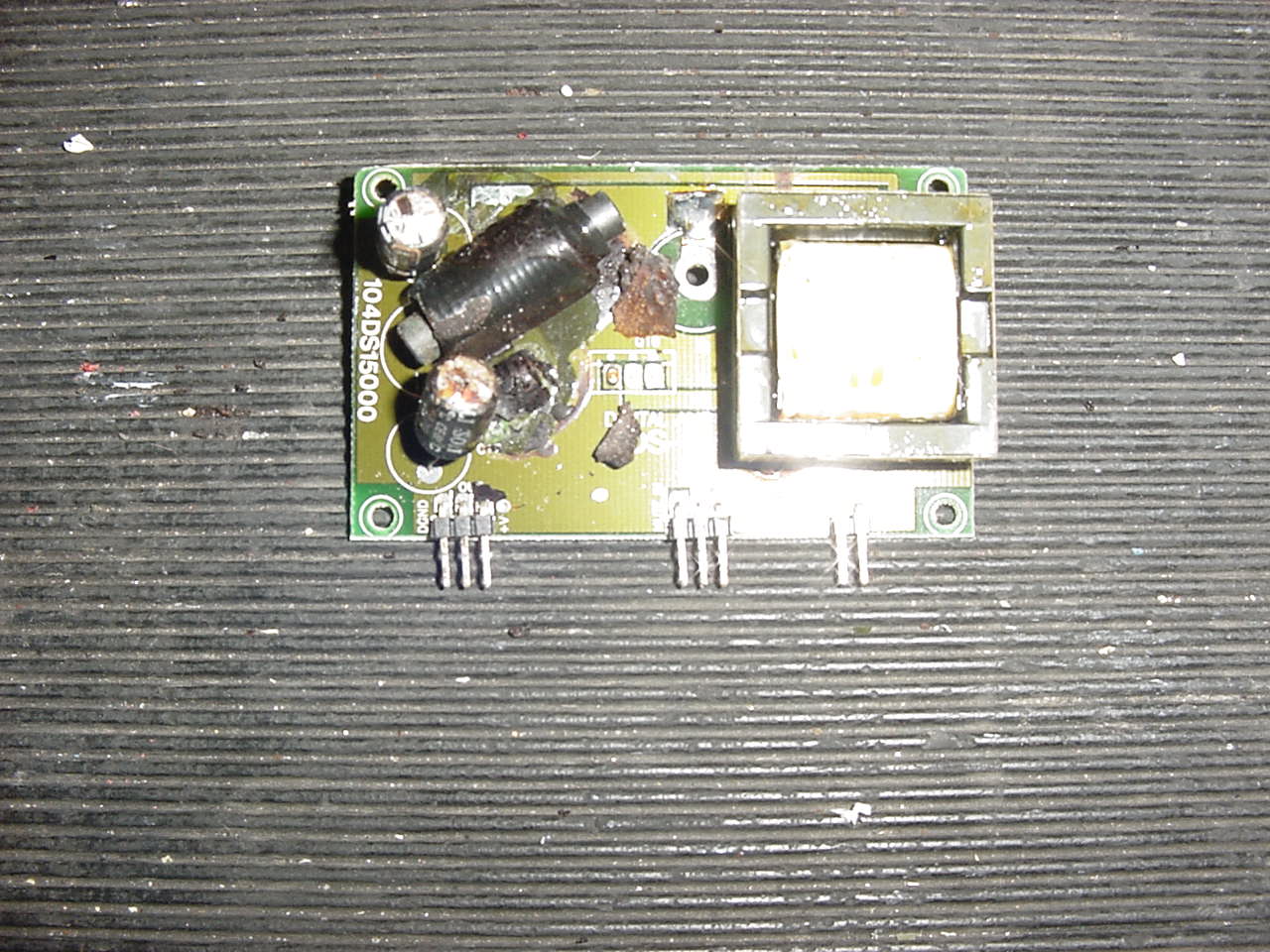 Cleaned up PCB fitted 2 new 10uf 100v Bi Polar capacitors, refitted the PCB and tested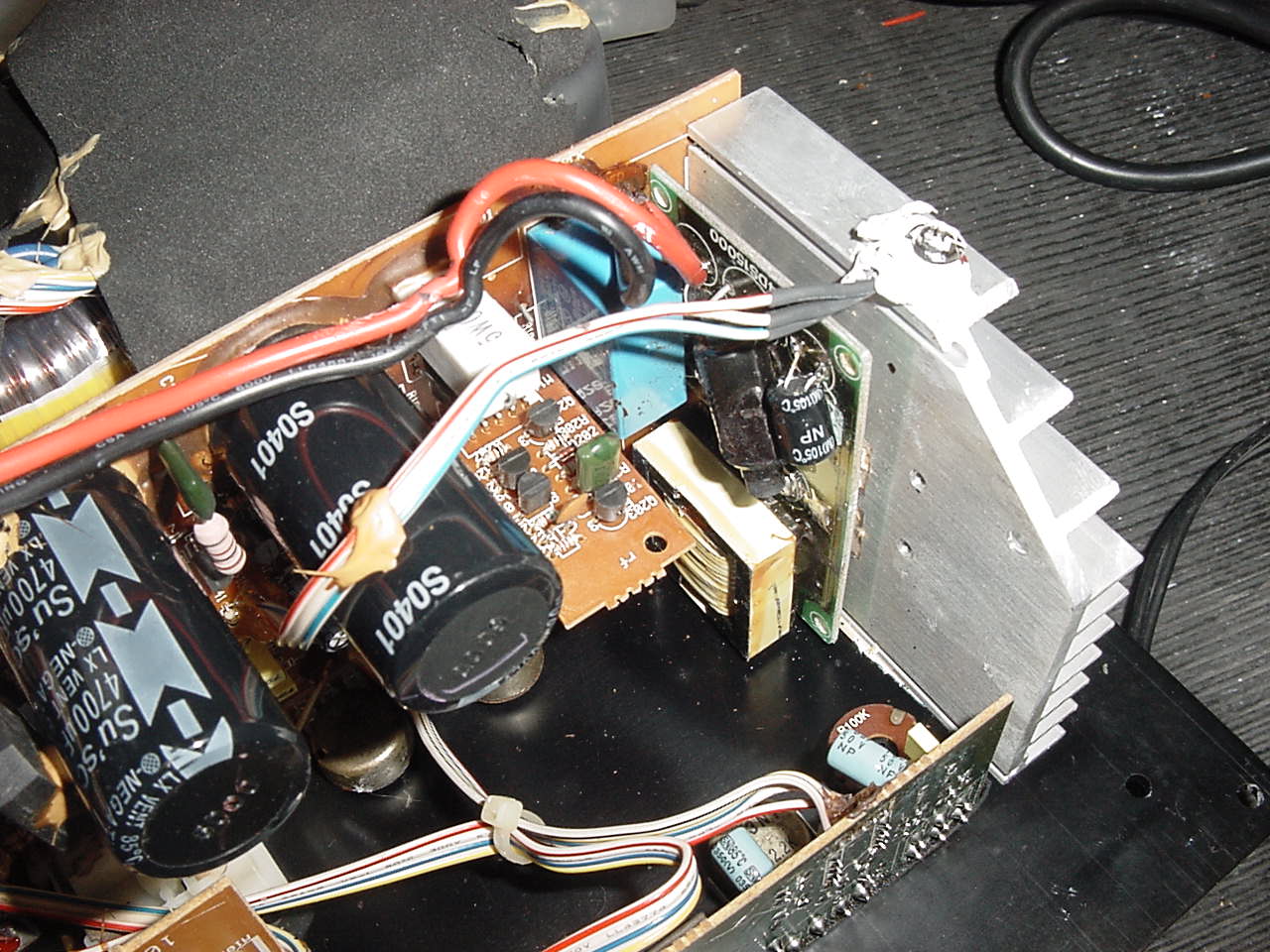 As can be seen the waveform is now crystal clear with no high frequency component visible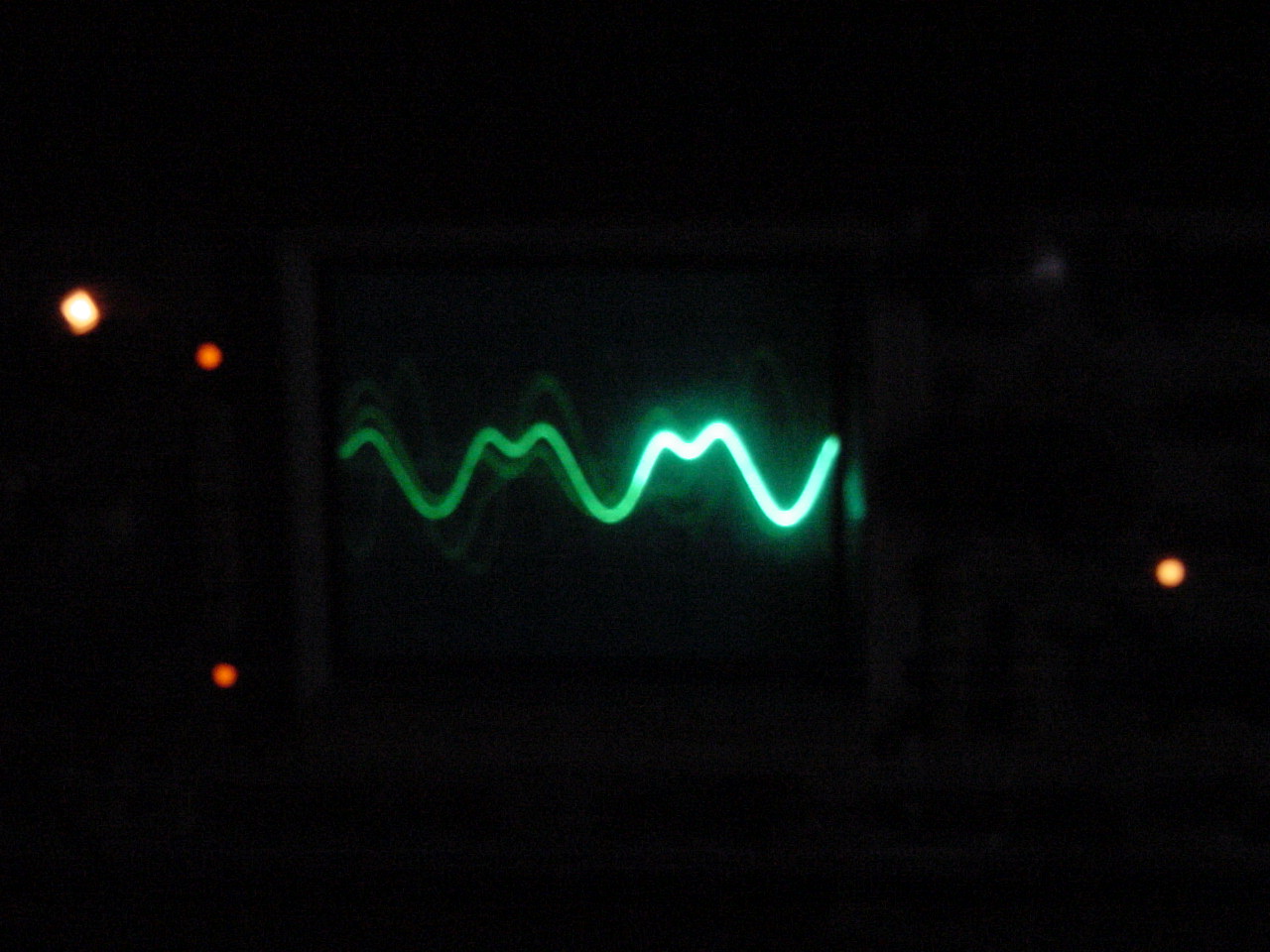 Refitted the back cover and tested unit for 4 hours all ok
We hope the above information has been of assistance to those attempting a repair, we add more examples all the time, a lot of work goes into this section of our site from the doing the repairs, photos and answering technical support emails, to keep this a free service we rely on the goodwill of people who benefit and learn from the information supplied.
Please show your appreciation, feel free to make a donation no matter how small to keep this service going.
TELEPHONE (UK) 01803- 392219
TELEPHONE (INT) +44 1803- 392219

Head Office
UNIT ONE
61 WARBRO ROAD
TORQUAY
DEVON
TQ1 3PP
BACK TO REPAIRS PAGE
©2008 A&J AUDIO. All Rights Reserved.