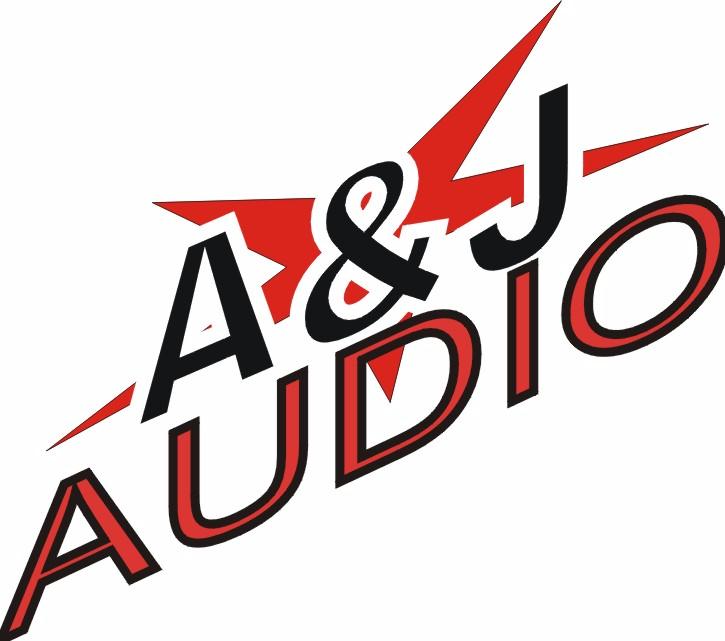 REPAIR SHOP
Repair of Mordaunt Short Premiere 309W, Active Powered Subwoofer with 8" Aluminium Driver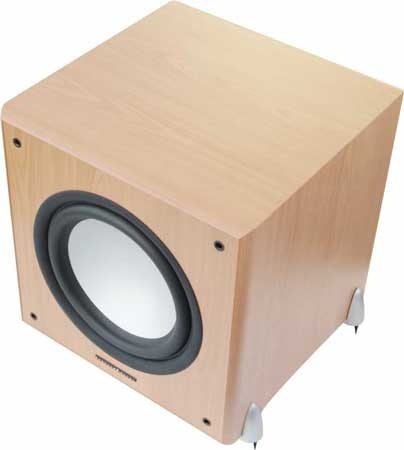 Fault - Buzzing from Speaker, no output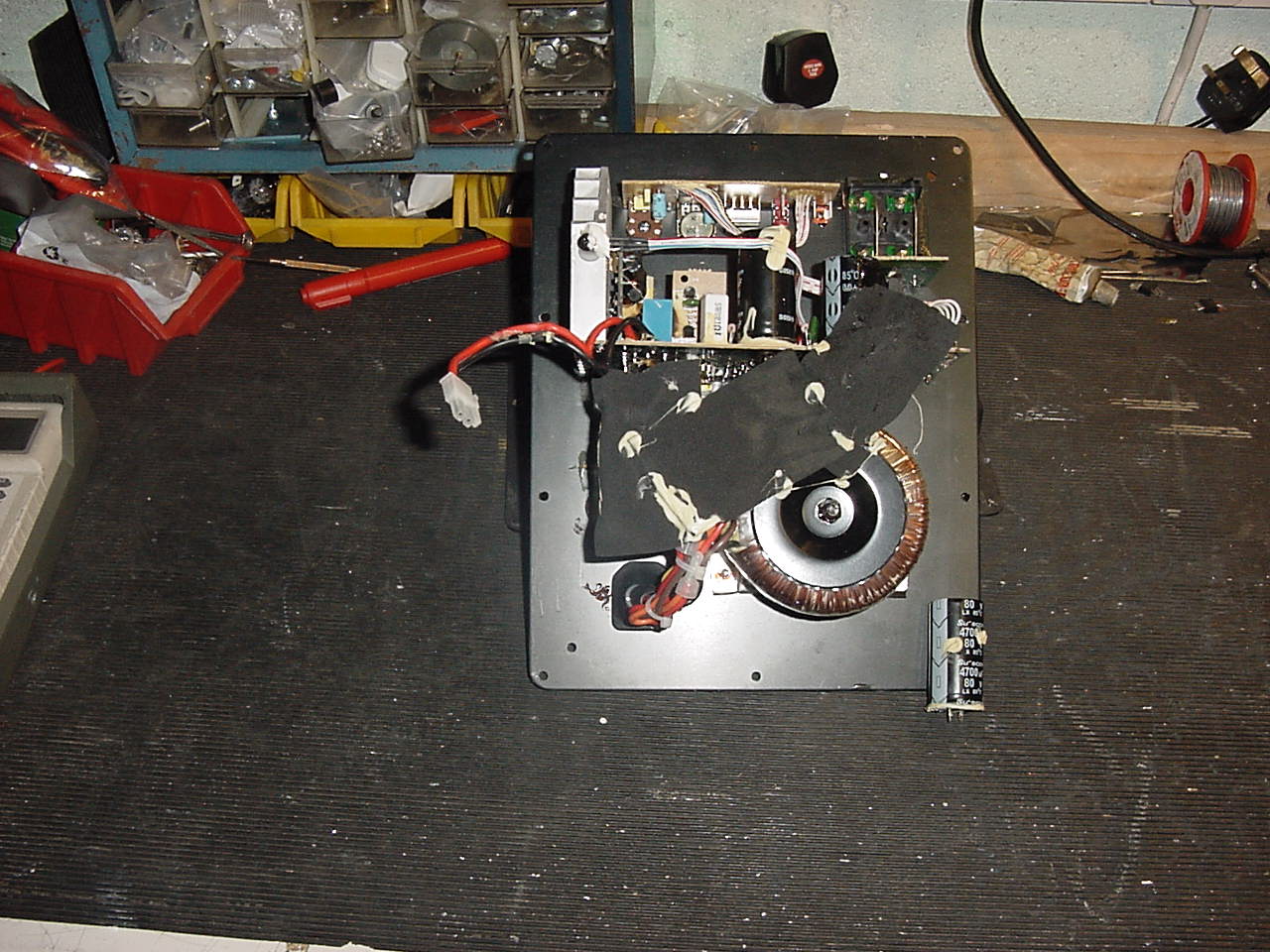 Removed the active amplifier assembly from the cabinet, on inspection found the cause of the problem to be one of the 4700 uf smoothing capacitors to be faulty, one of the supply voltages was down from 57v to 31v, removed the capacitor after battling with the bonding glue that is applied to everything, the purpose of this is to stop the components shaking around under the extreme Bass conditions.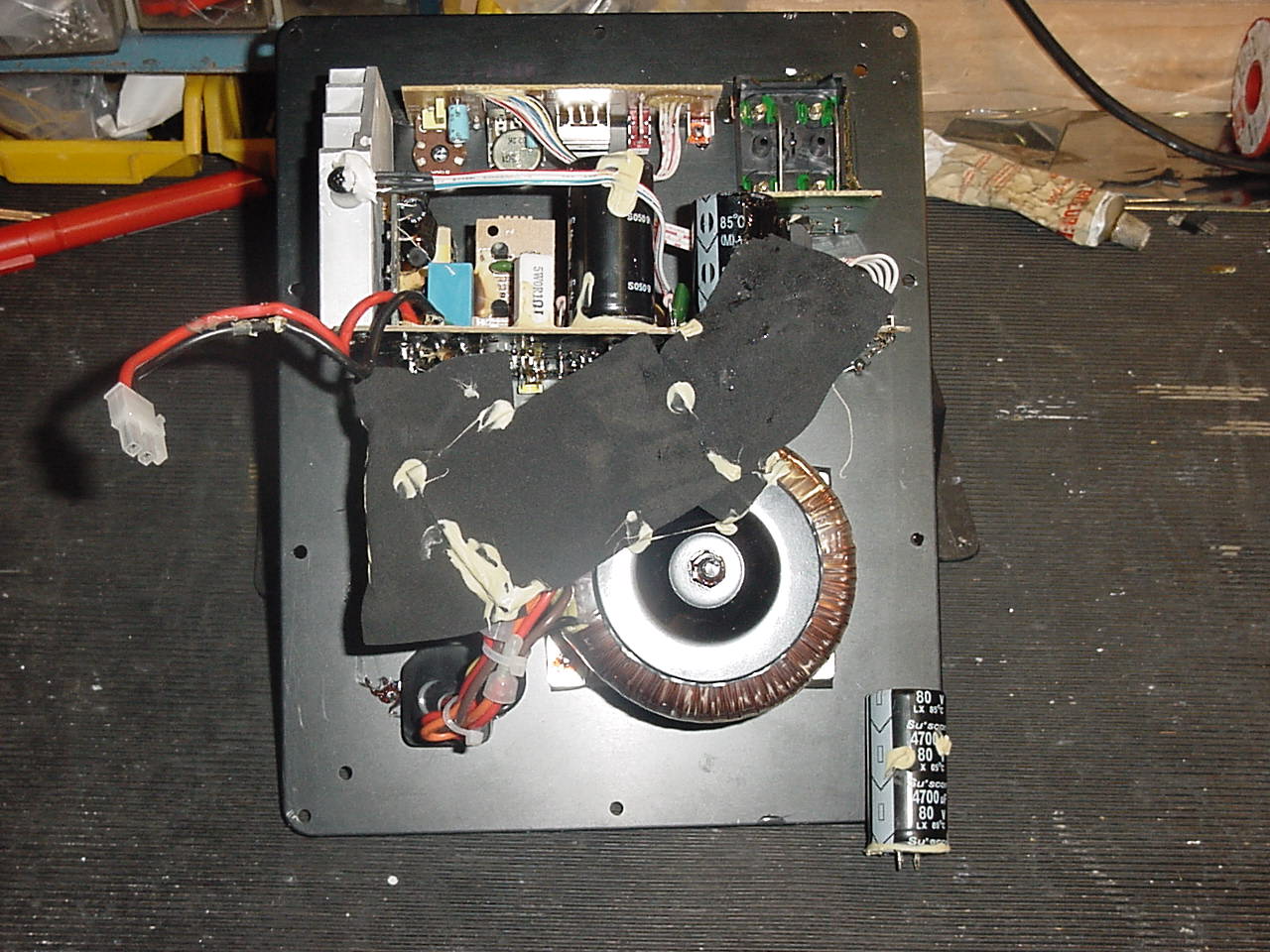 Replaced the capacitor with a new 4700uf 85 deg component, re-bonded everything including the new capacitor, tested supply voltages with both supply rails at a healthy 57v.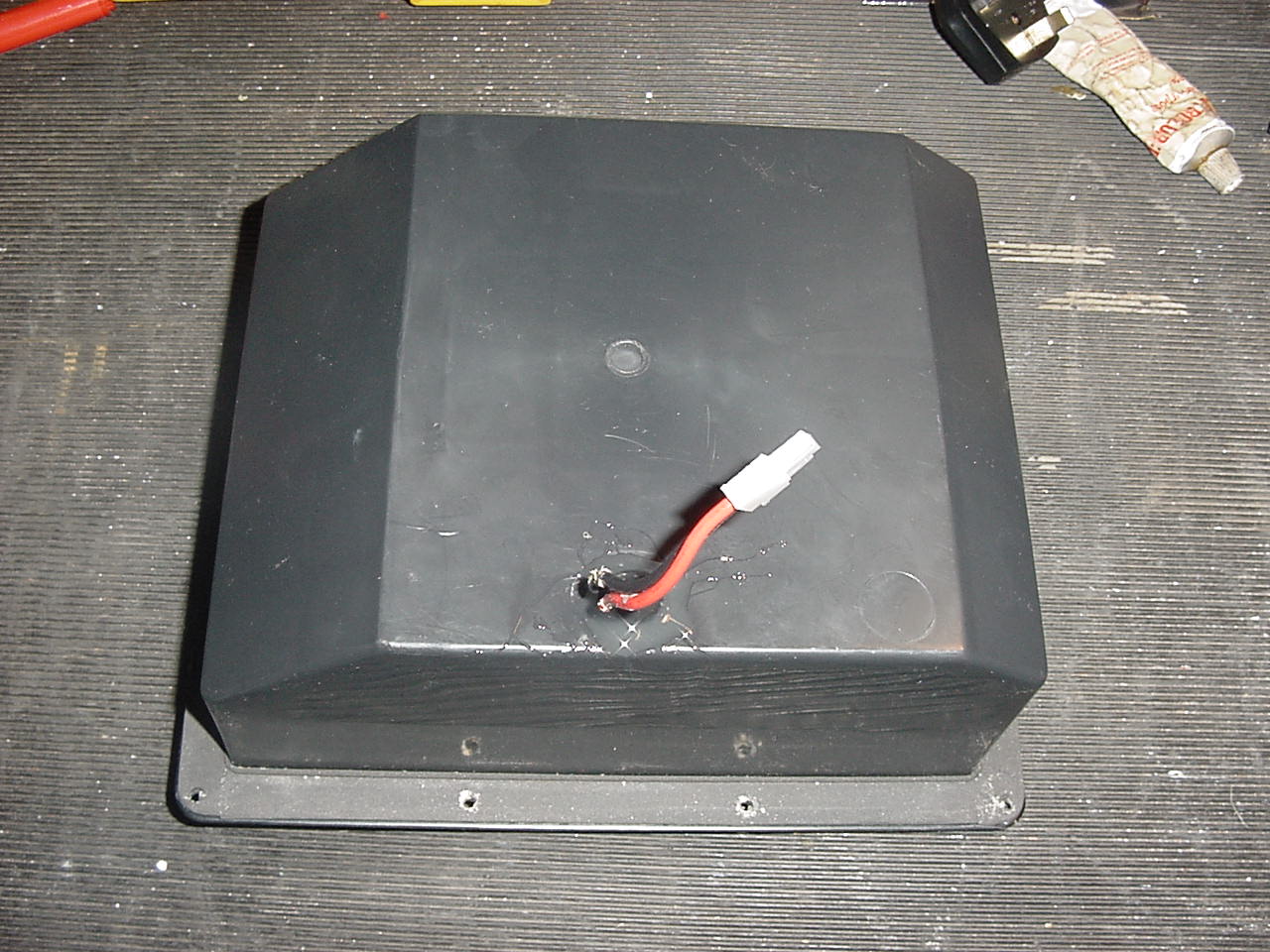 Refitted box cover - not forgetting to seal the speaker cable exit point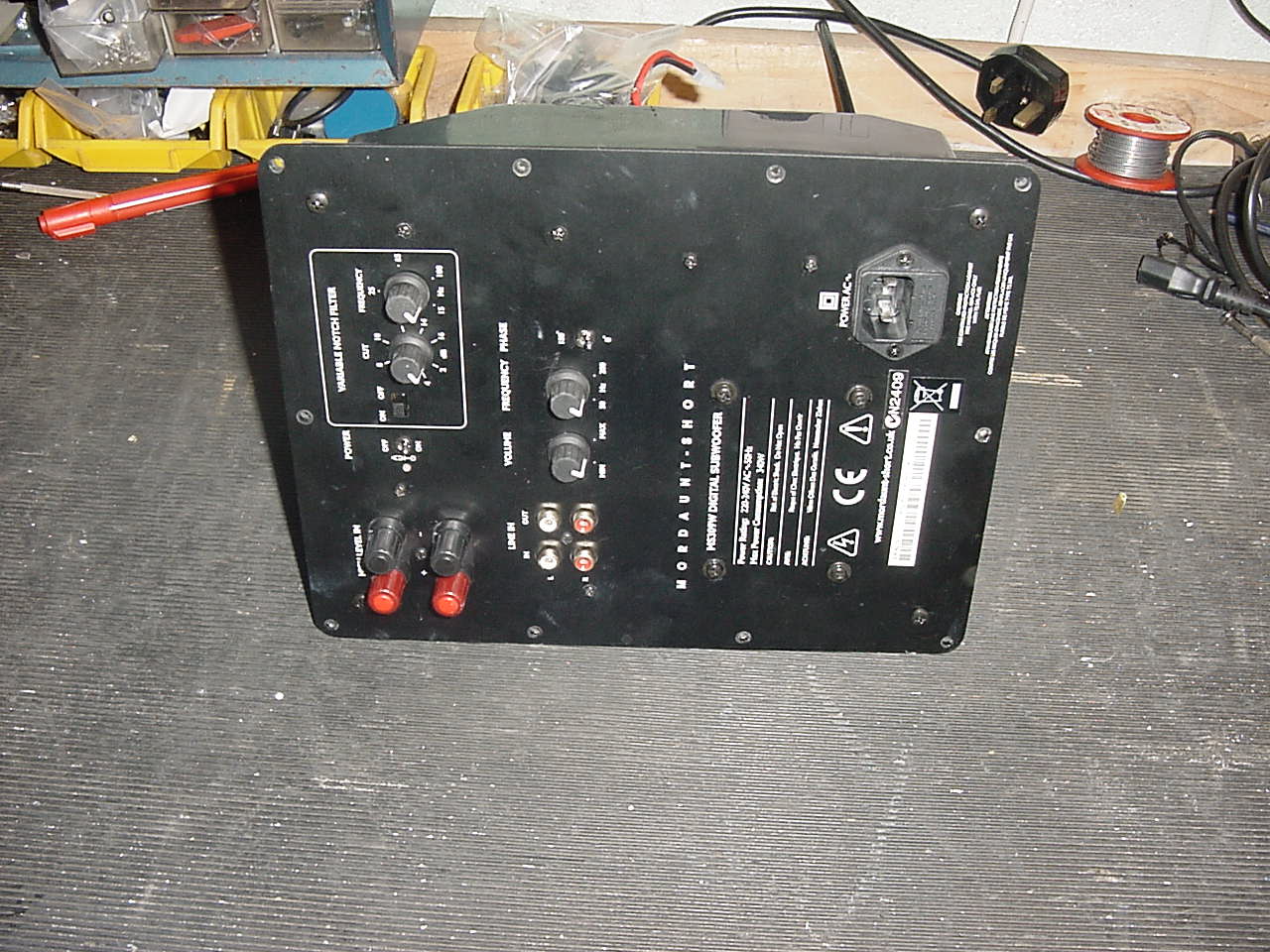 Re-fitted amplifier assembly back into the cabinet and cleaned back plate.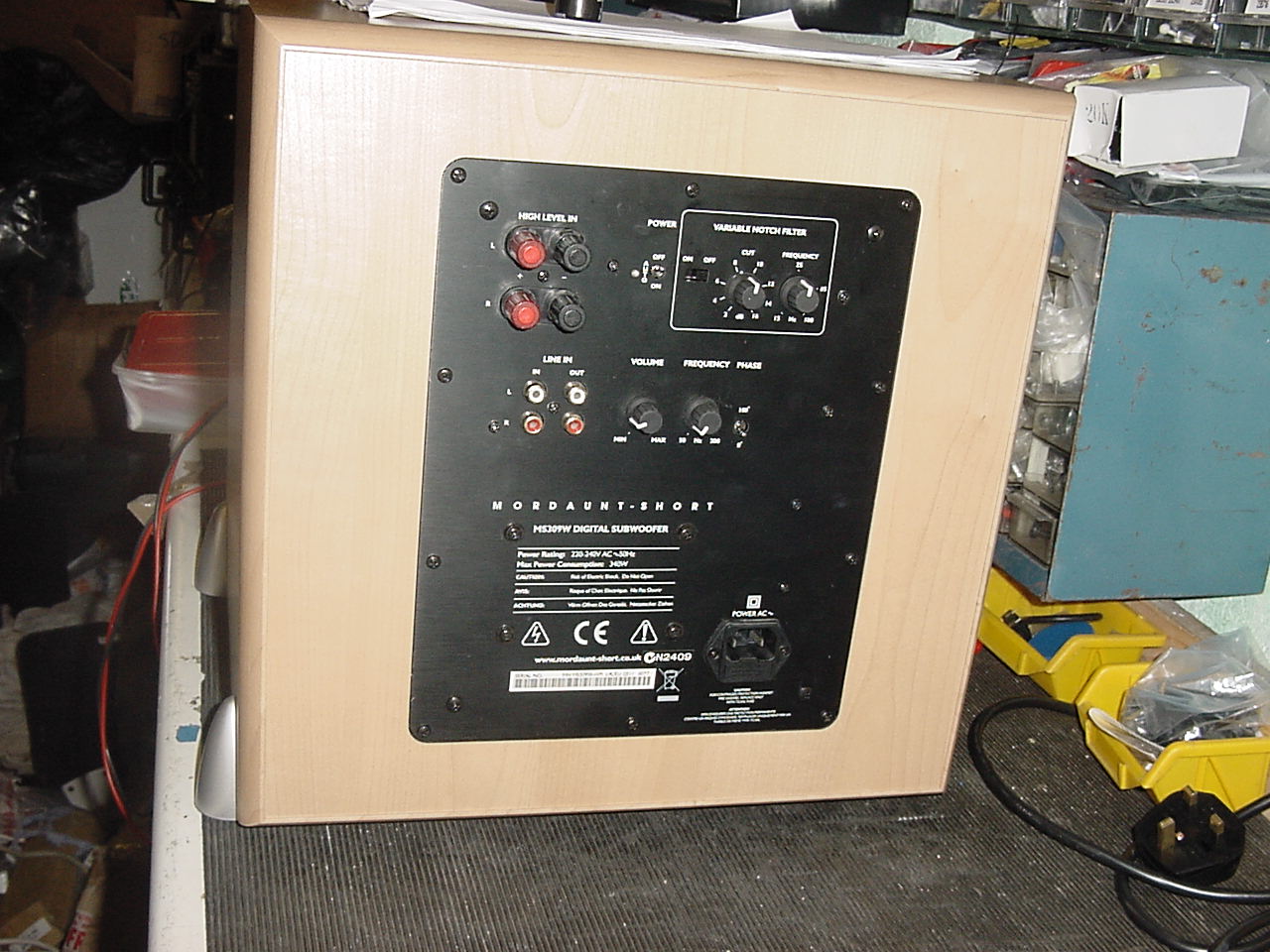 Tested unit for 4 hours all ok
We hope the above information has been of assistance to those attempting a repair, we add more examples all the time, a lot of work goes into this section of our site from the doing the repairs, photos and answering technical support emails, to keep this a free service we rely on the goodwill of people who benefit and learn from the information supplied.
Please show your appreciation, feel free to make a donation no matter how small to keep this service going.
TELEPHONE (UK) 01803- 392219
TELEPHONE (INT) +44 1803- 392219

Head Office
UNIT ONE
61 WARBRO ROAD
TORQUAY
DEVON
TQ1 3PP
BACK TO REPAIRS PAGE
©2008 A&J AUDIO. All Rights Reserved.