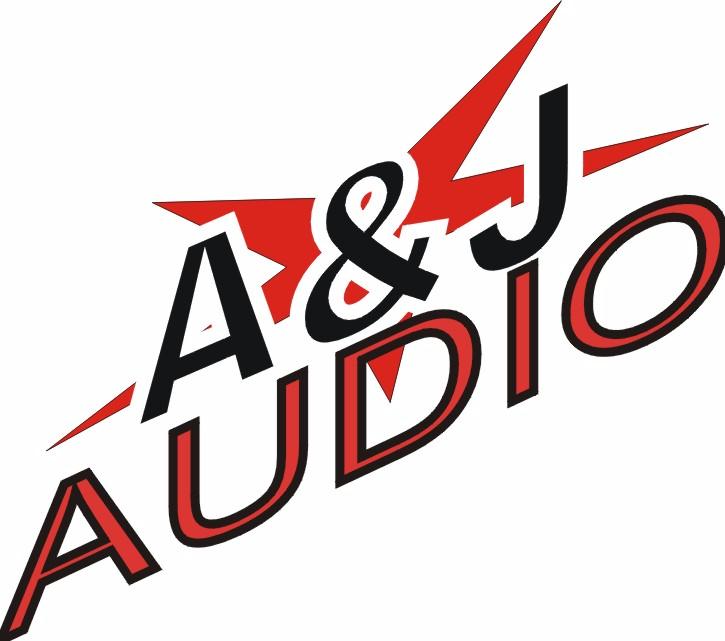 REPAIR SHOP
MALTESE CROSS MATAMP 300
Fault - The amplifier - an original Matt amp chassis had not been used for some years and had no valves installed
After a preliminary inspection, all seemed relatively good except all the octal bases looked shot to pieces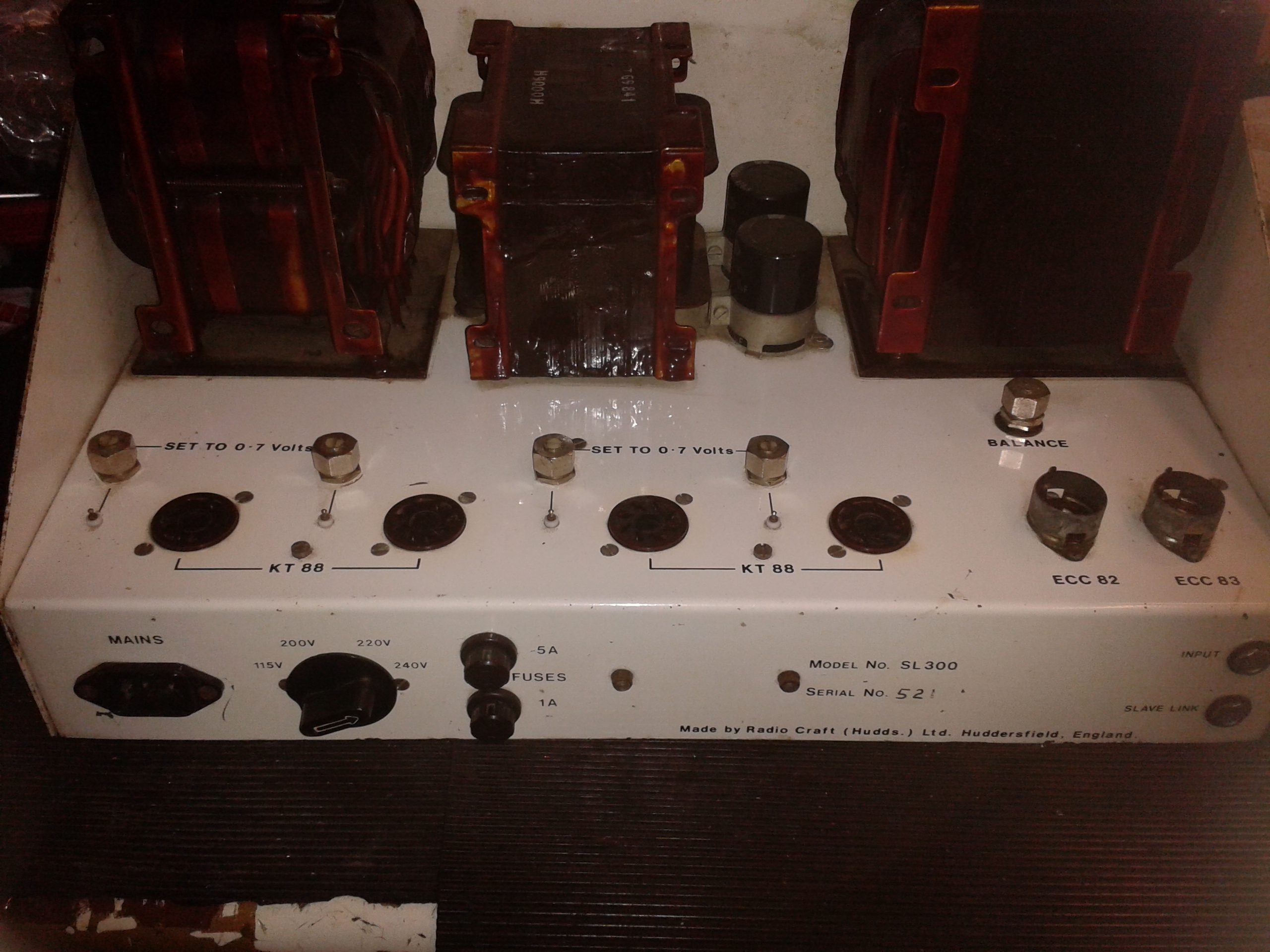 Replaced all 4 bases and fitted new valves - a set of KT88s for testing, also fitted some new smoothing capacitors, the ones fitted were 470 uf and had a 450v rating, in series this gives about 235uf at 900v, however upon measuring the HT supply at switch on we were reading a tad over 900v until the valves warmed up, this is asking for trouble so fitted a couple of 470 uf at 500v capacitors you can see the original 450v capacitors still fitted below.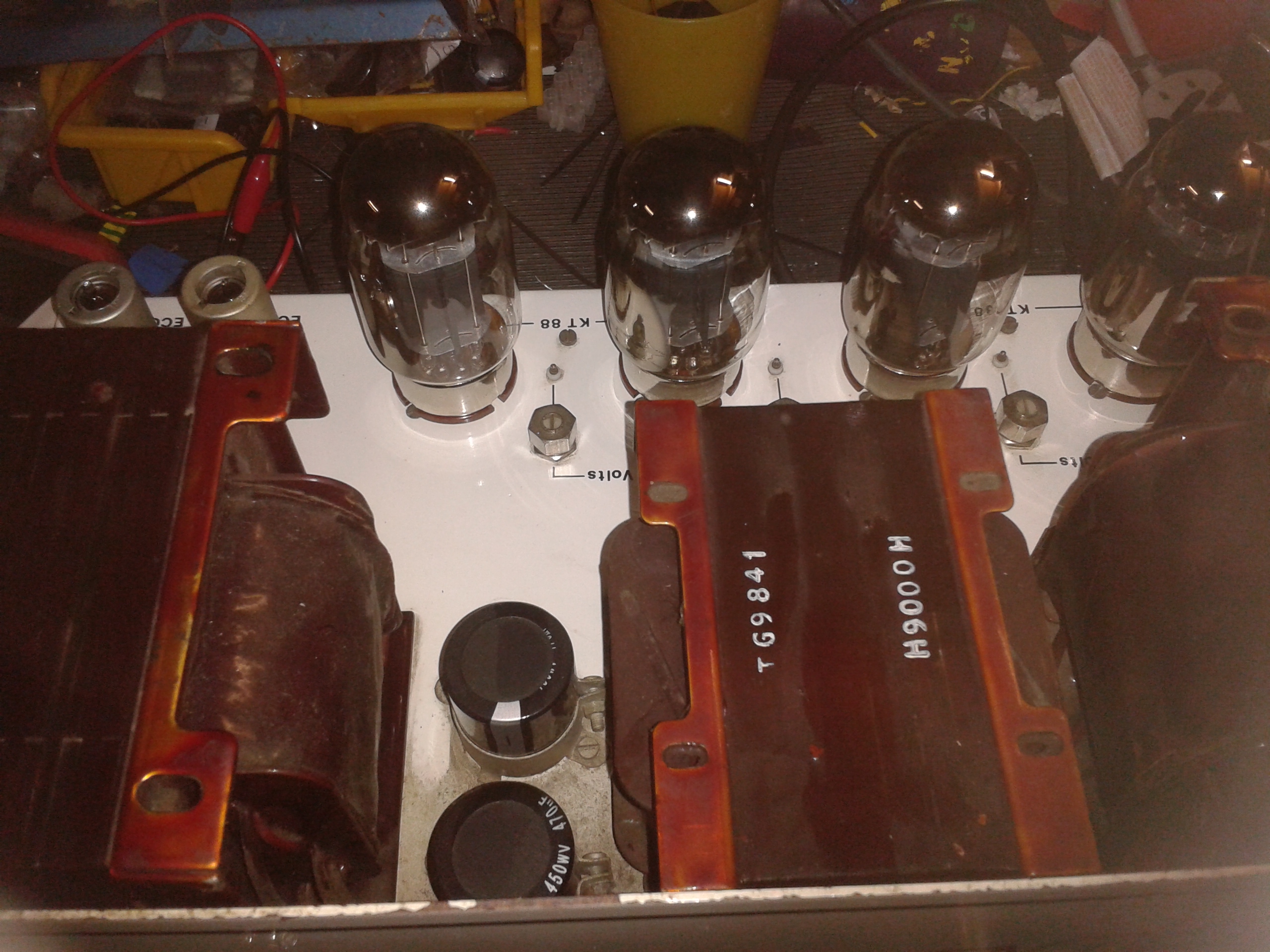 See below the underside of the chassis, in the middle top right you can see the impedance selector switch, which is wholly inadequate for the job as it is a low voltage low current switch usually found switching line level signals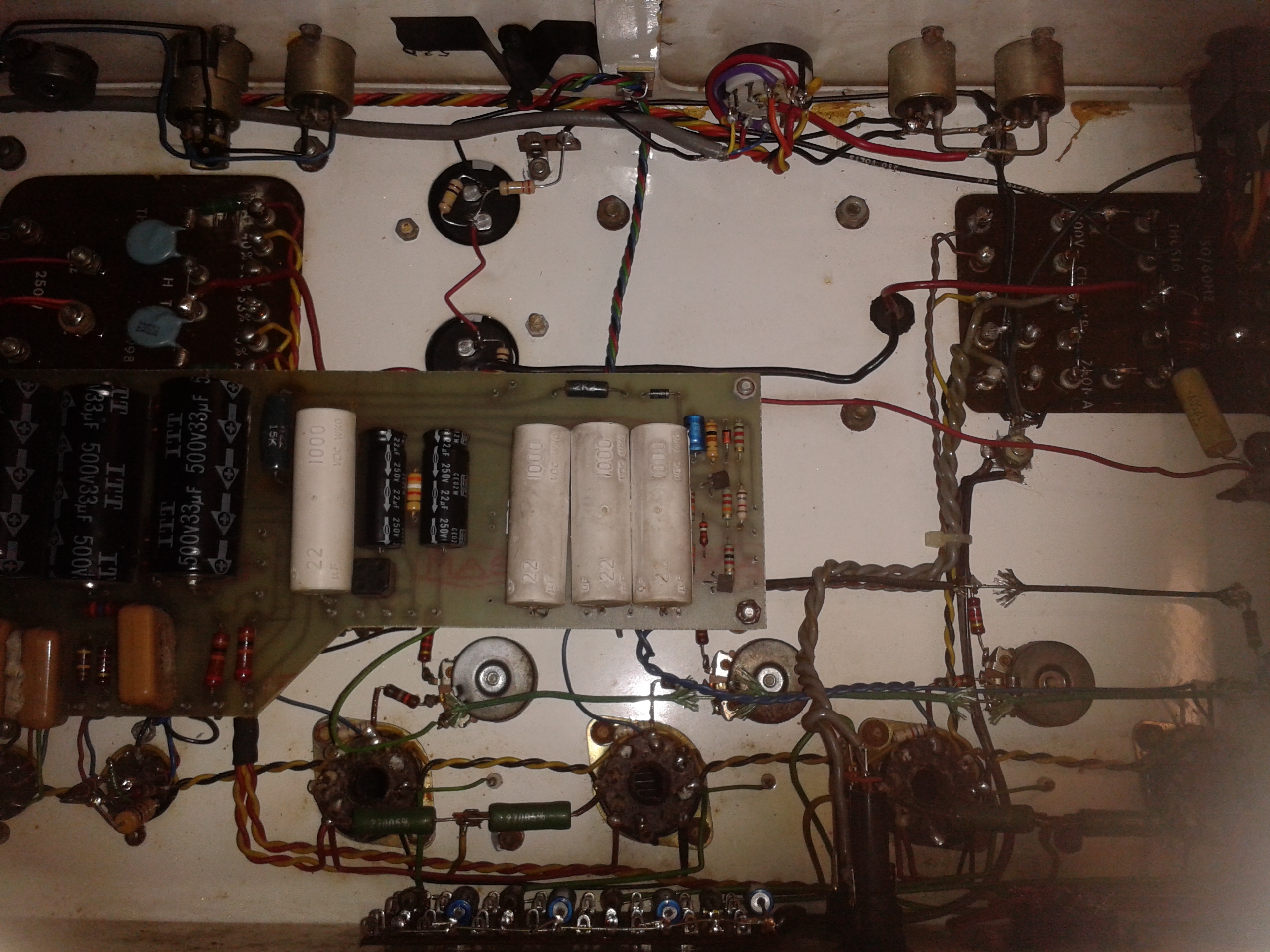 See below the new high voltage high current impedance selector switch fitted, also the new blue 500v smoothing capacitors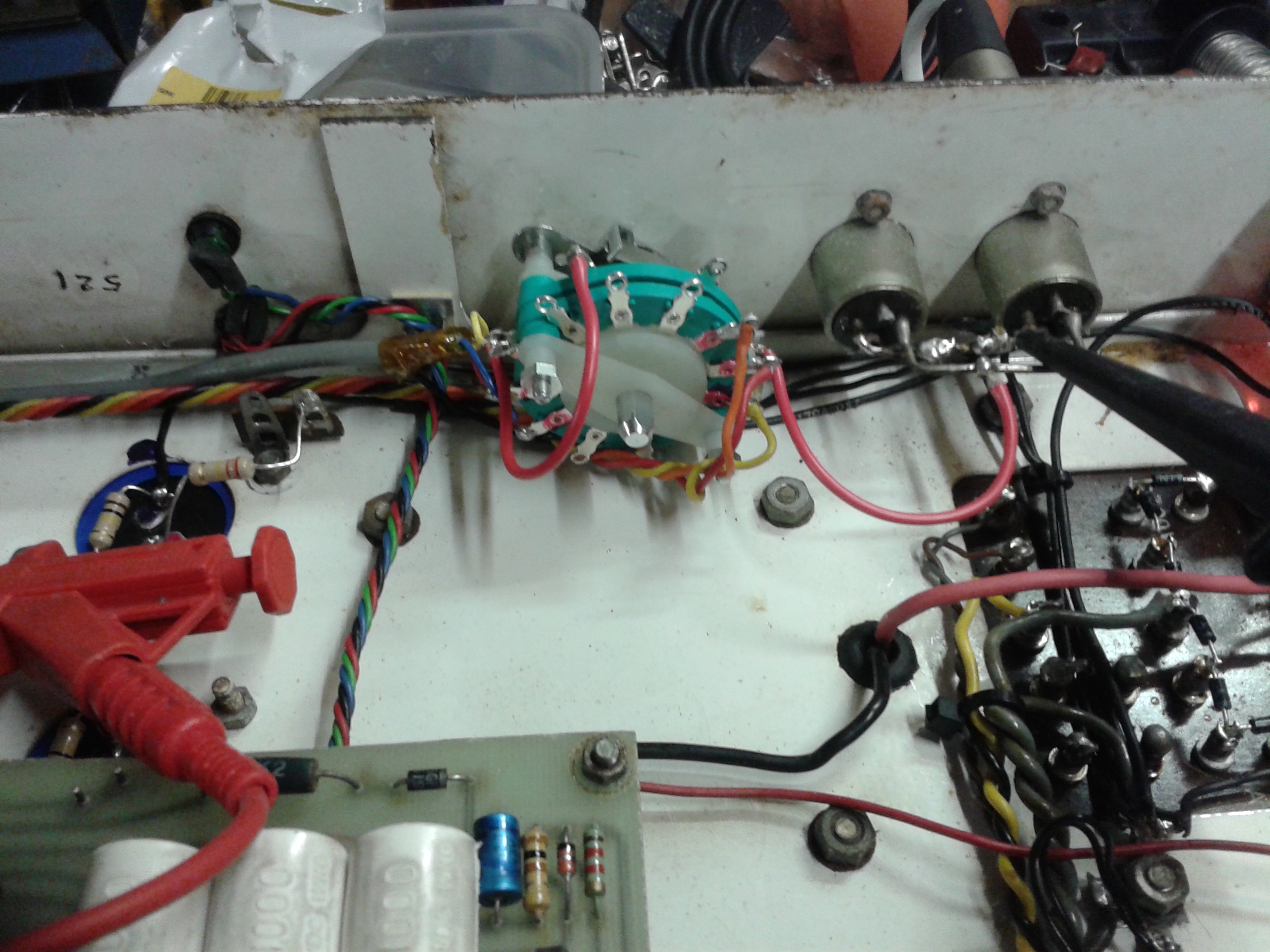 After all the work was complete and the amplifier had been tested for a few hours, the new KT 120 output valves were installed, these are a new beam tetrode valve from Tung Sol made in Russia, with a claimed anode dissipation of 60w, each KT120 was biased at .7v as indicated on the chassis, this amplifier was originally designed for KT 88s however KT120s seemed to be happy with this bias voltage as well, see below the KT120 valves and new 500v capacitors fitted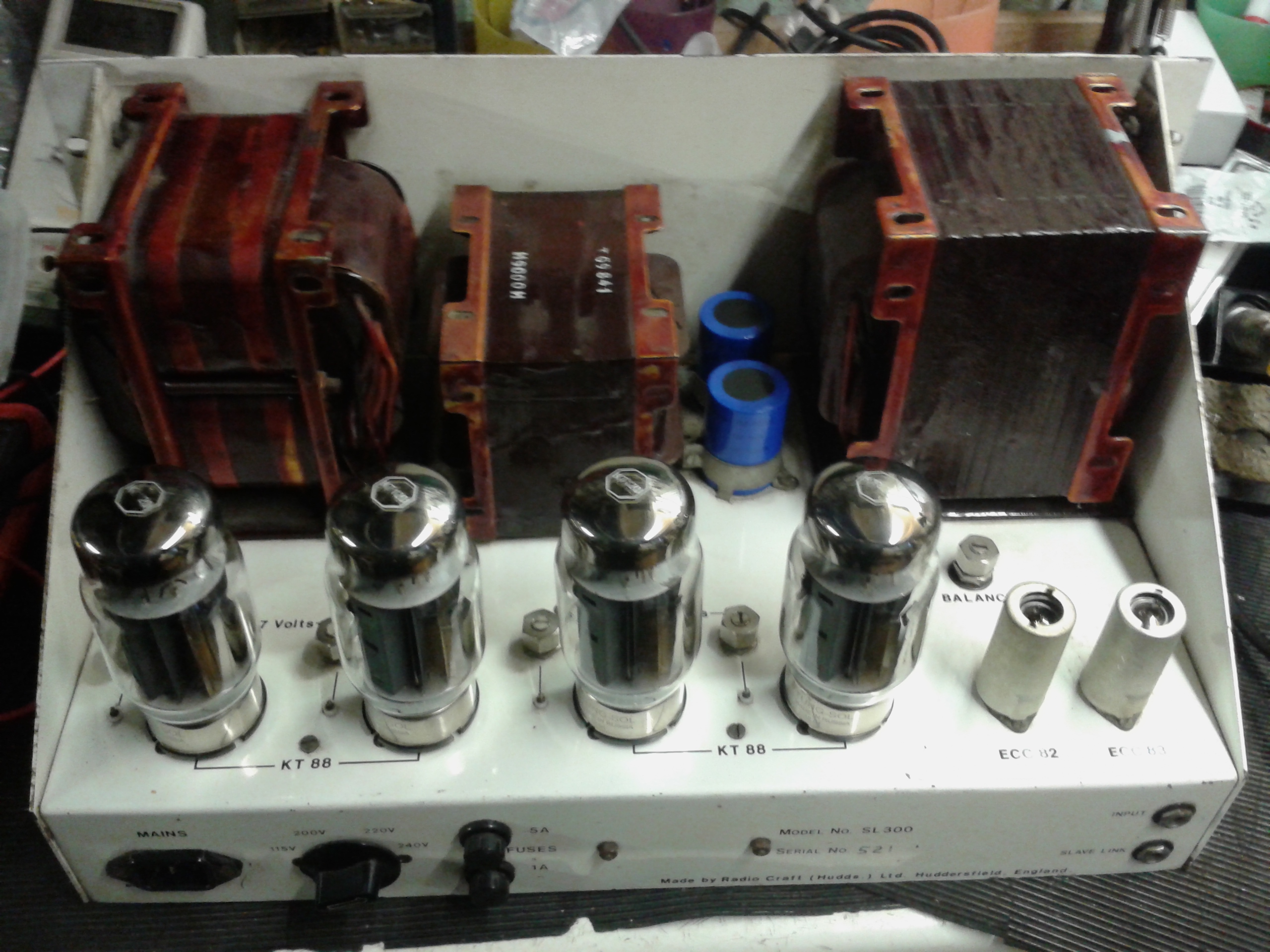 See the amplifier undergoing testing, the output power was about 250w which is about right for a set of 4 KT88s - as the impedance is fixed by the output transformer, using the KT 120s although more powerful will not make a great deal of difference to output power, but will probably be more reliable and the valves should last longer, when using KT120s instead of KT88s it must be remembered that the KT120 heater current is about 1.9 amps as apposed to 1.6 amps for the KT88, in this case the heaters will be drawing 7.6 amps, originally the heaters would be drawing 6.4 amps using KT 88s, the customer was advised of this fact - however during testing the transformer seemed to cope with the extra load, the amplifier has been in service for 6 months with no problems.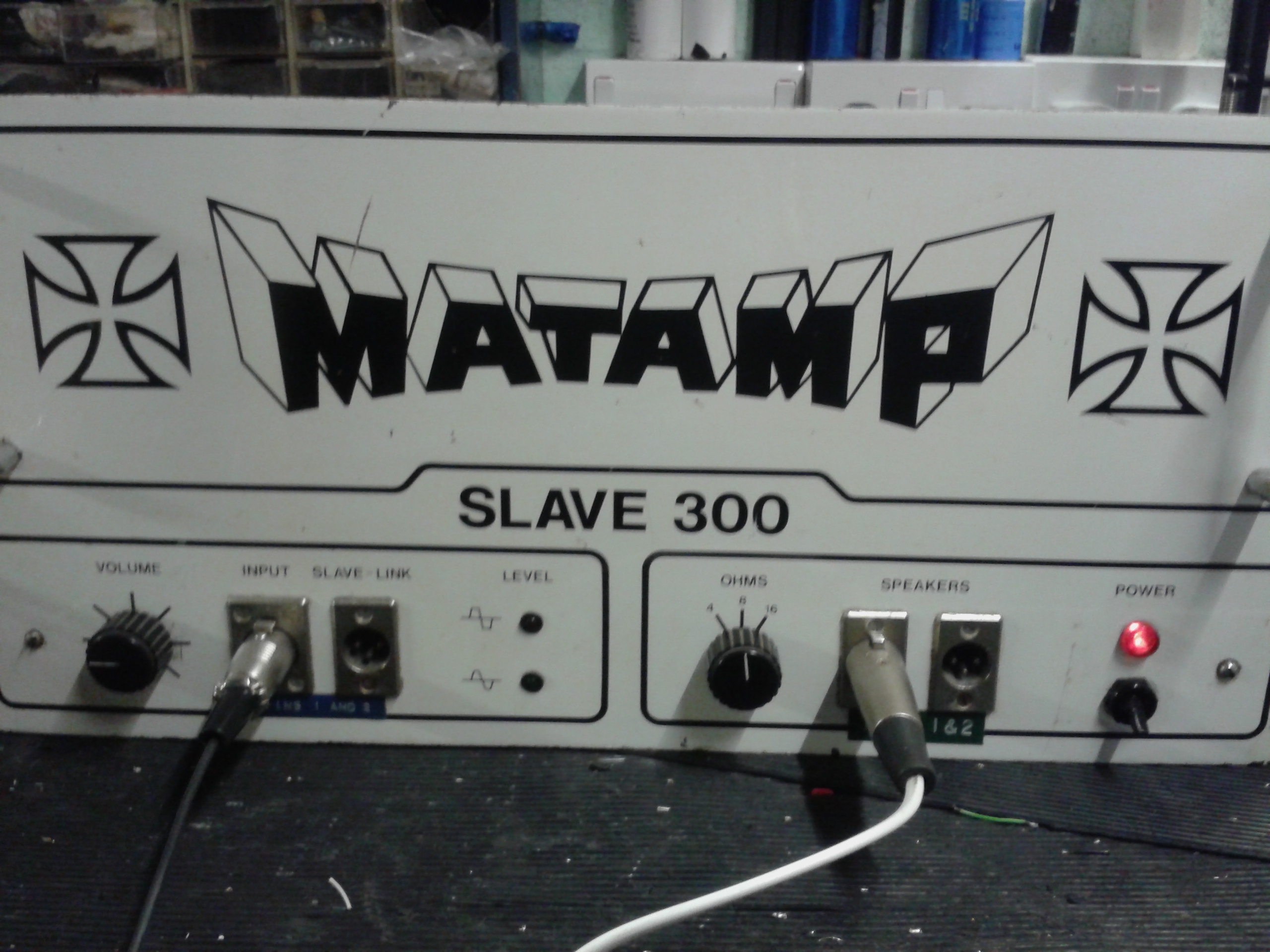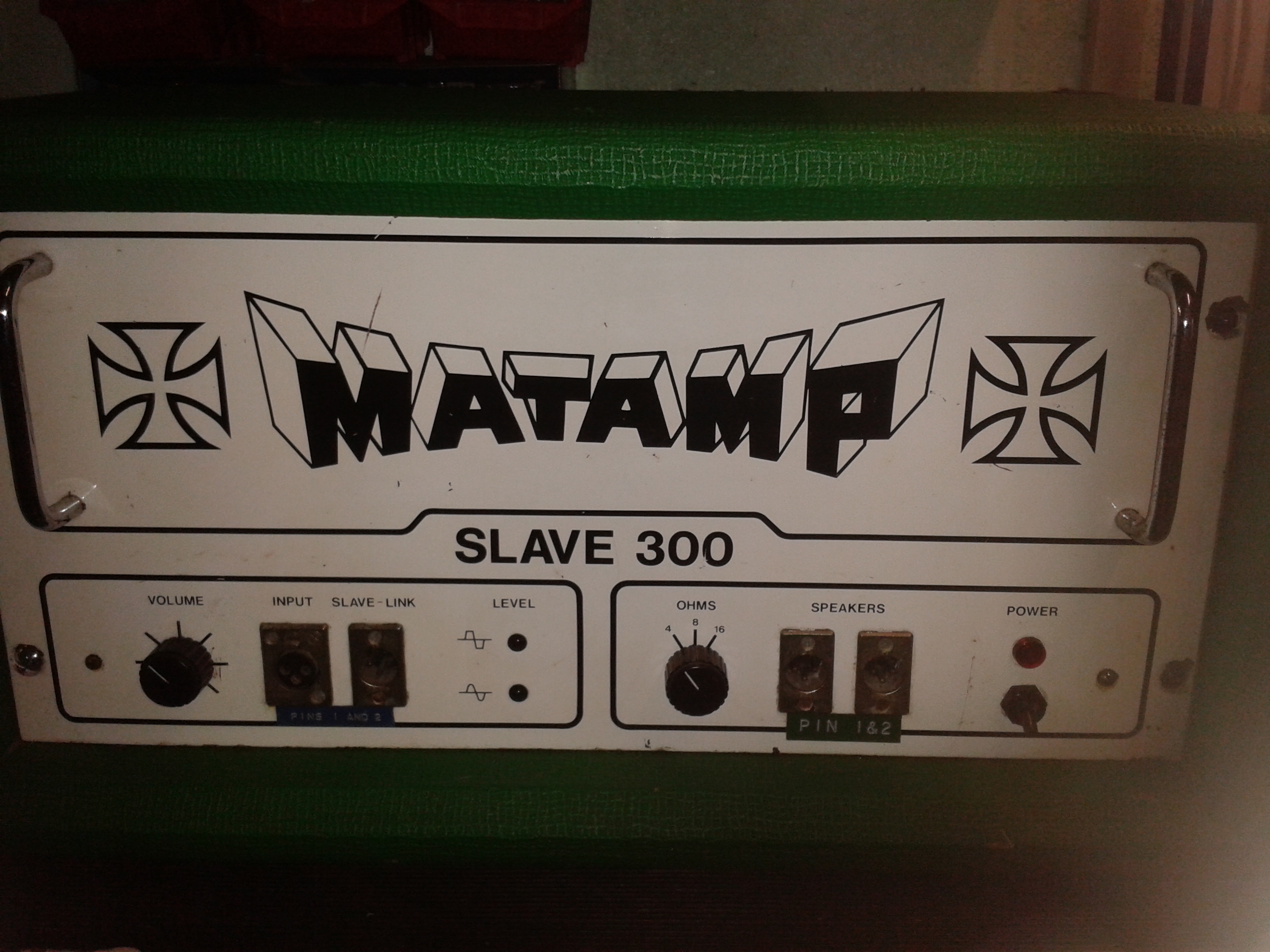 We hope the above information has been of assistance to those attempting a repair, we add more examples all the time, a lot of work goes into this section of our site from the doing the repairs, photos and answering technical support emails, to keep this a free service we rely on the goodwill of people who benefit and learn from the information supplied.
Please show your appreciation, feel free to make a donation no matter how small to keep this service going.
TELEPHONE (UK) 01803- 324589

TELEPHONE (INT) +44 1803- 324589

Head Office
UNIT ONE
61 WARBRO ROAD
TORQUAY
DEVON
TQ1 3PP
BACK TO REPAIRS PAGE
©2012 A&J AUDIO. All Rights Reserved.