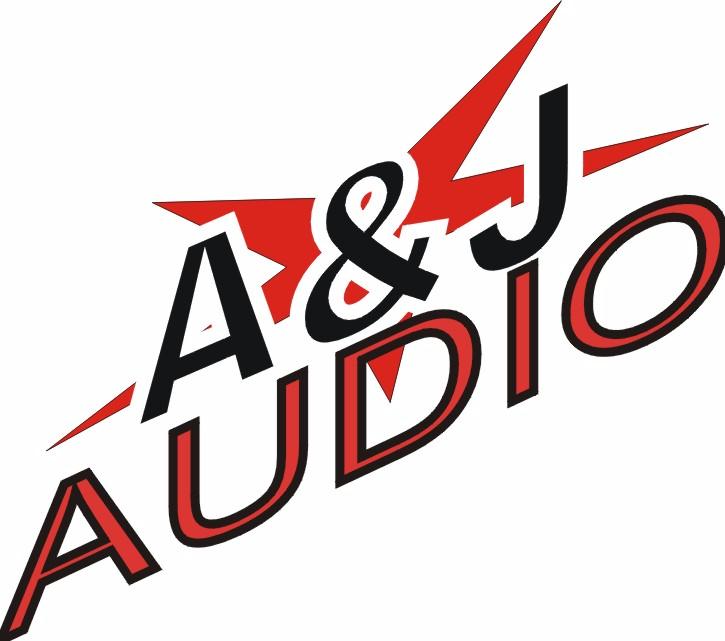 REPAIR SHOP
Repair of Mackie Onyx 16 Channel Mixer
Fault - Dead
On first inspection nothing seemed to working so it seemed reasonable to assume the Power supply was at fault,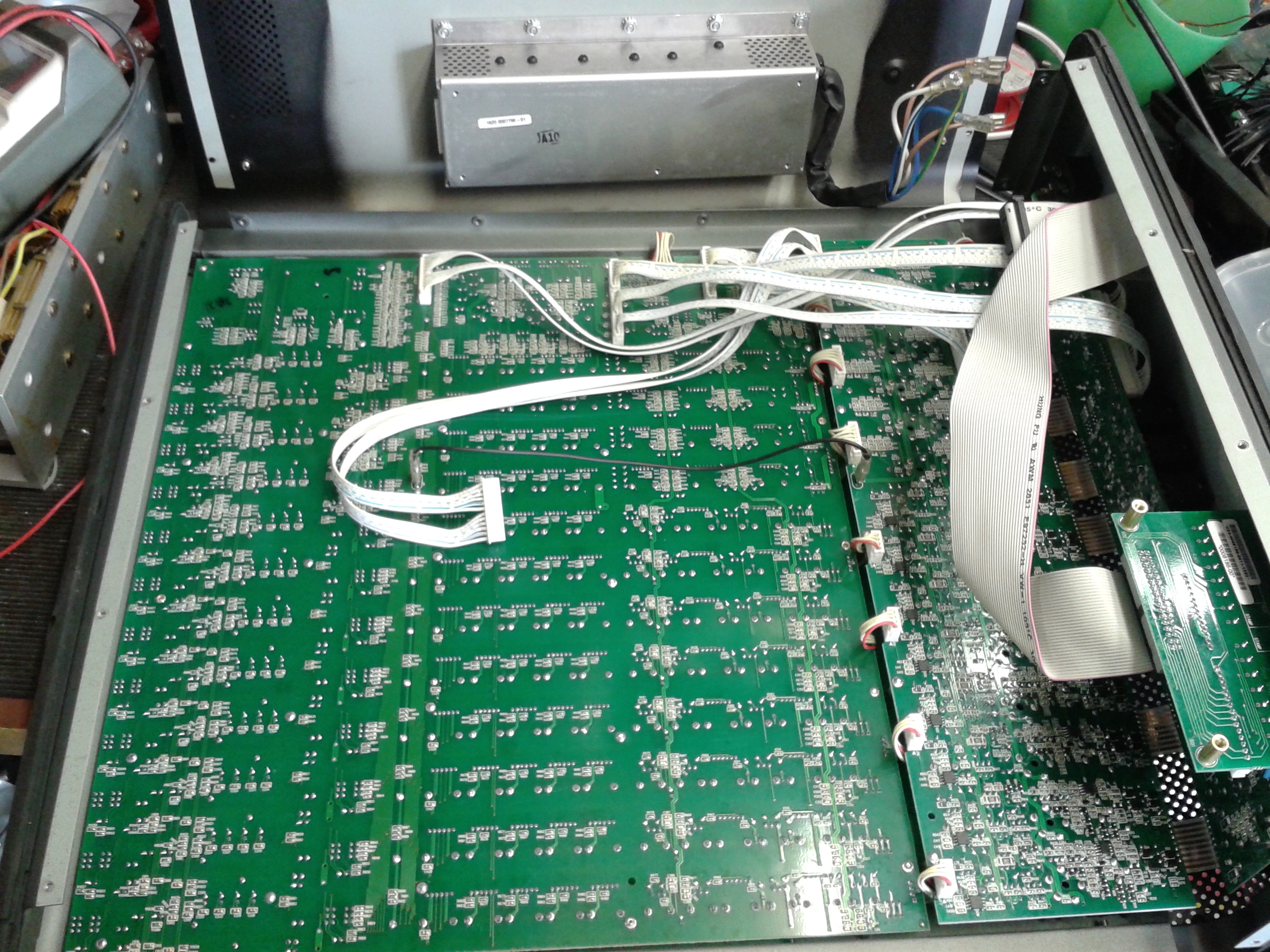 See the bottom cover removed and the SMPSU fixed to the cover (top of picture).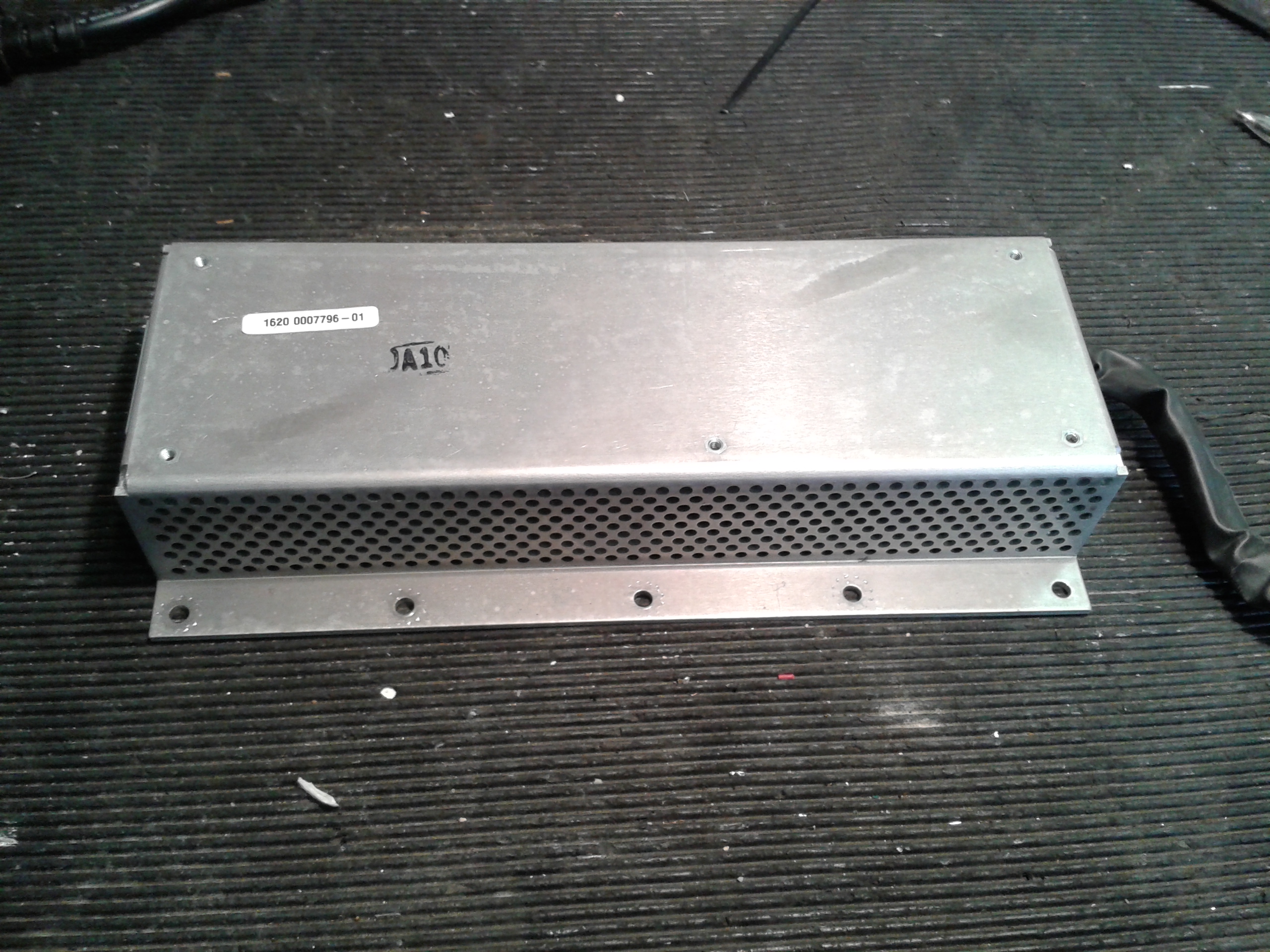 Power supply removed from the chassis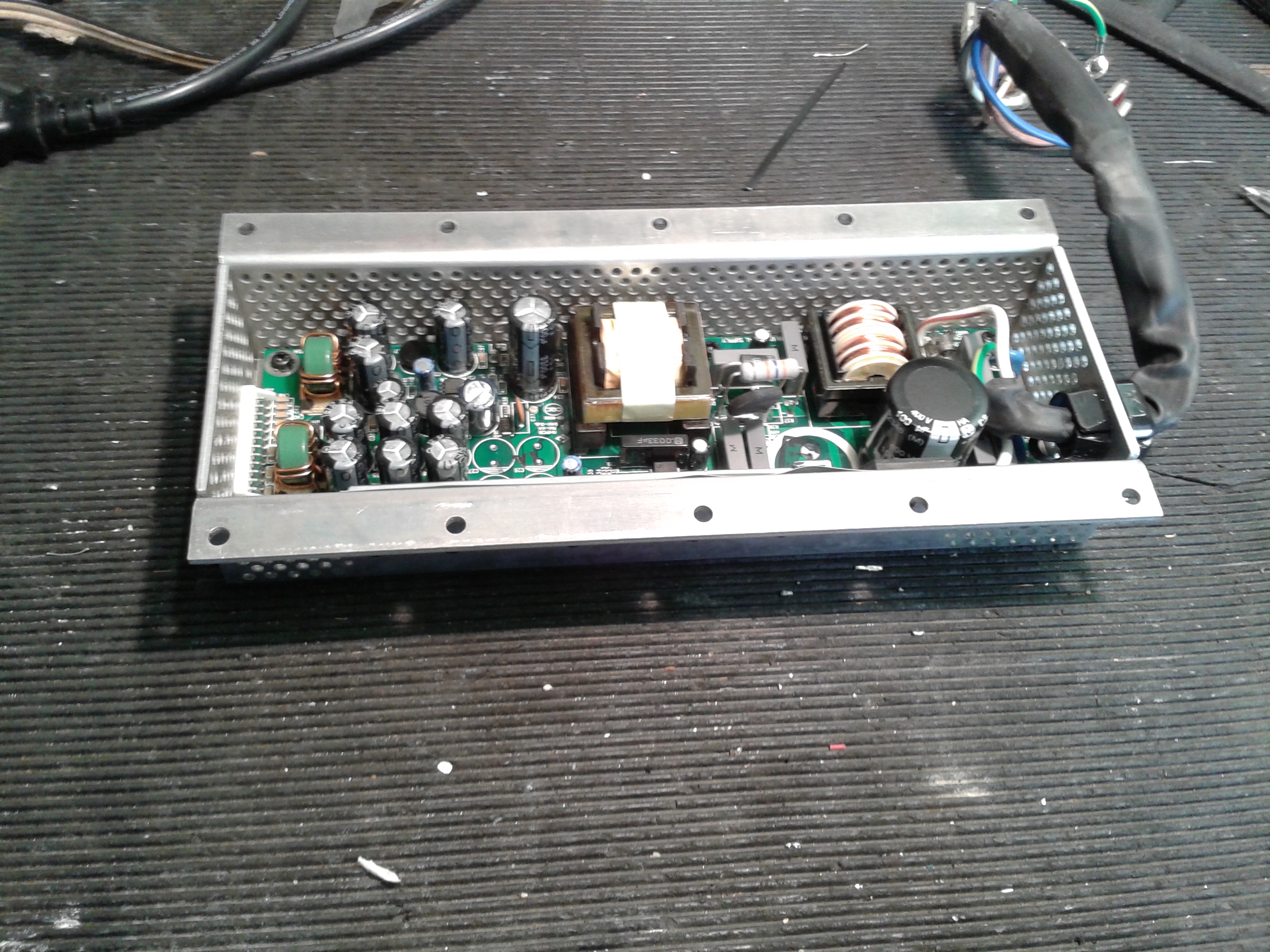 Revealing the PCB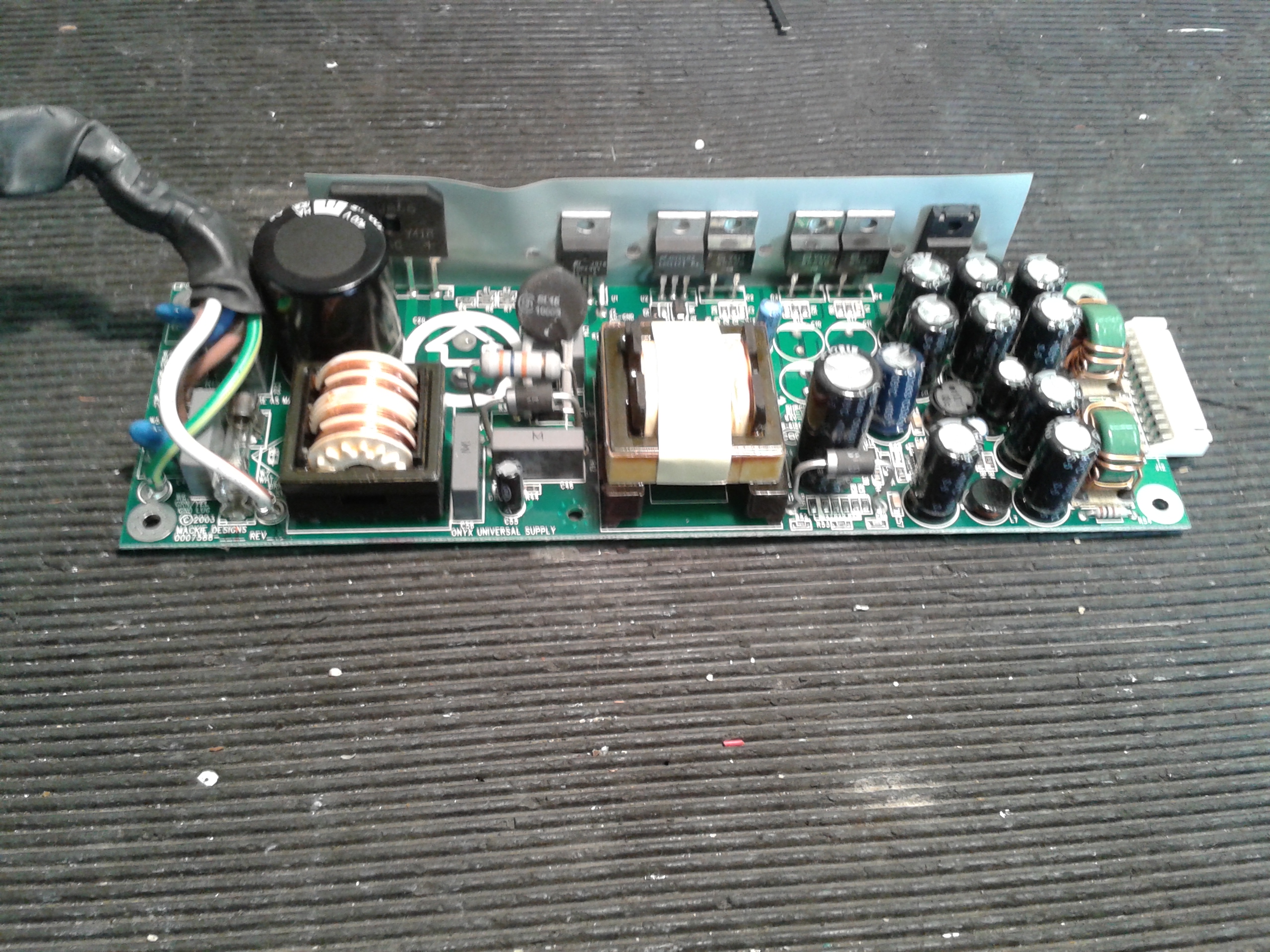 The PCB removed from the chassis - checked the fuse was not blown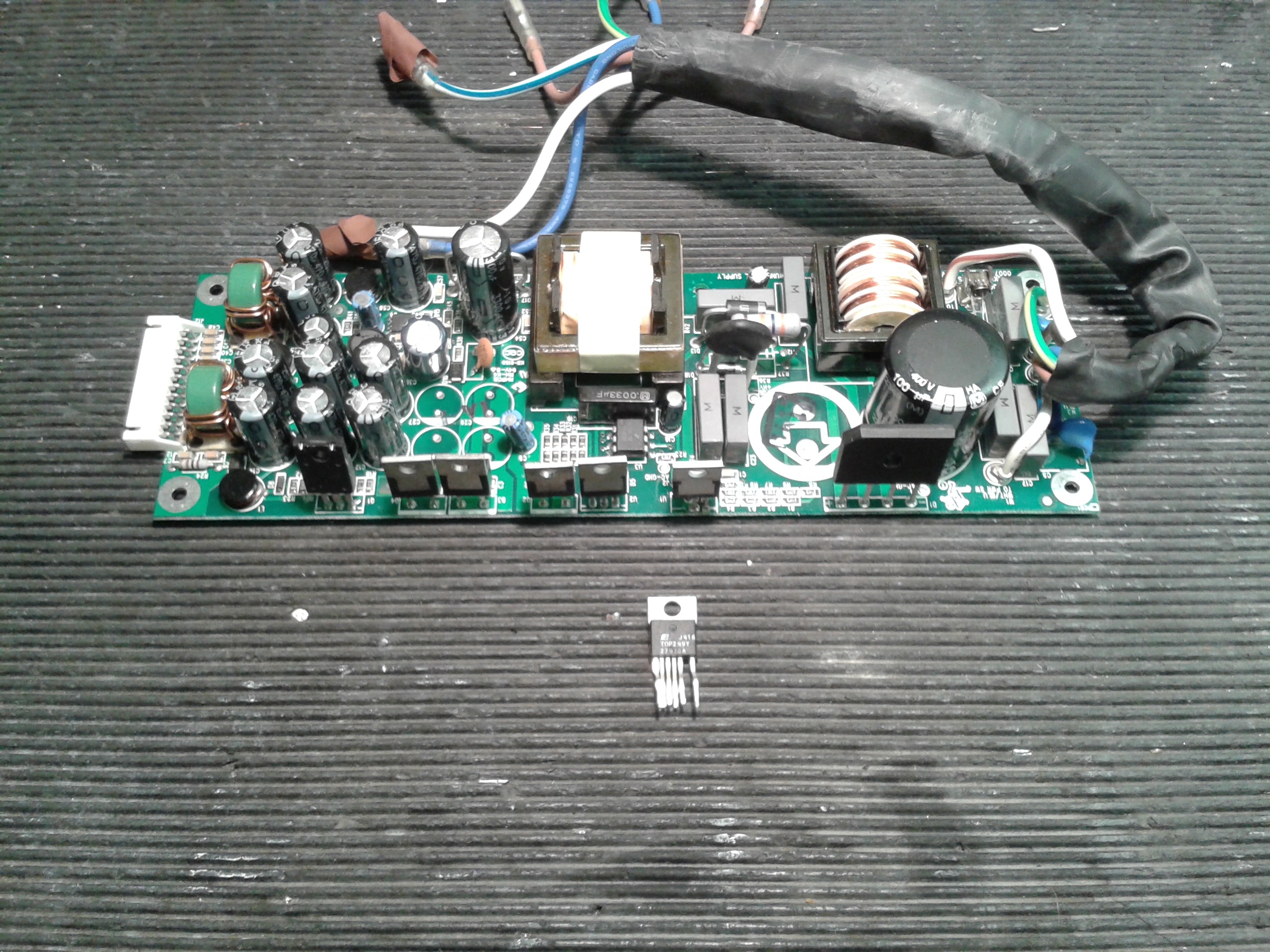 .
After some testing came to the conclusion that the fault lay in the control chip - see the chip removed.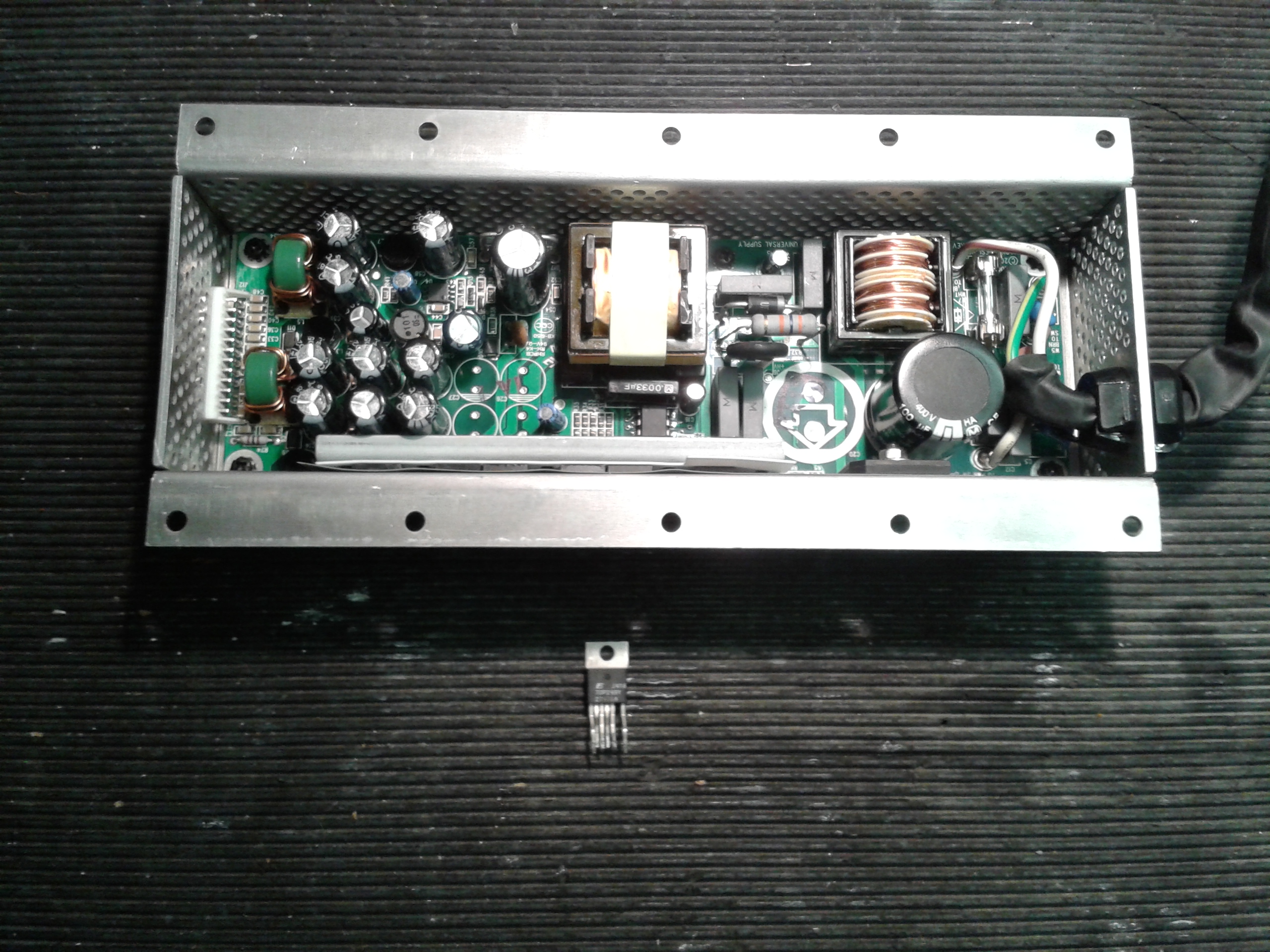 Re-assembled the PCB back into the chassis
Front view of the re-assembled mixer showing power on, all sorted - left on heat soak all day.
This unit took a small amount of work to bring back from the dead, most repair centres would have just ordered a new PSU at huge cost however after the repair the PSU performed perfectly.
We hope the above information has been of assistance to those attempting a repair, we add more examples all the time, a lot of work goes into this section of our site from the doing the repairs, photos and answering technical support emails, to keep this a free service we rely on the goodwill of people who benefit and learn from the information supplied.
Please show your appreciation, feel free to make a donation no matter how small to keep this service going.
TELEPHONE (UK) 01803- 392219

TELEPHONE (INT) +44 1803- 324589

Head Office
UNIT ONE
61 WARBRO ROAD
TORQUAY
DEVON
TQ1 3PP
BACK TO REPAIRS PAGE
©2014 A&J AUDIO. All Rights Reserved.