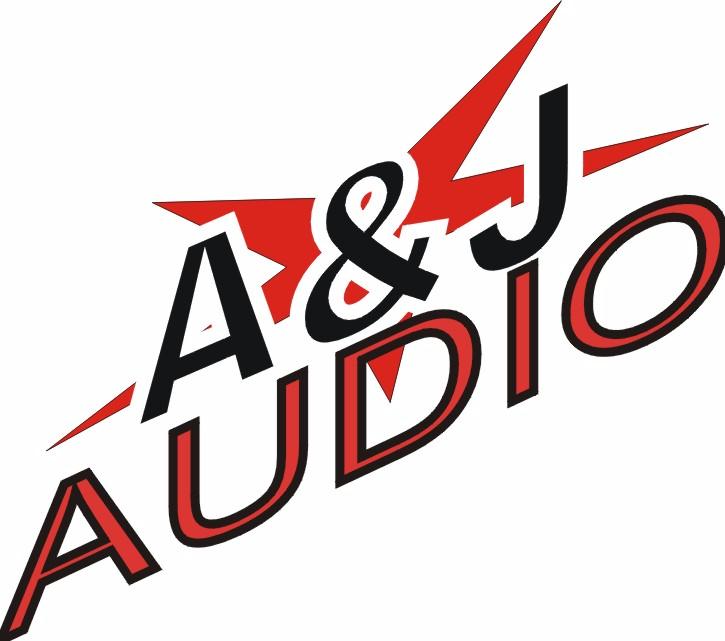 REPAIR SHOP
Repair of Gemini GX 350 Powered speaker
Fault - Dead, no output
Removed the active amplifier assembly from the cabinet,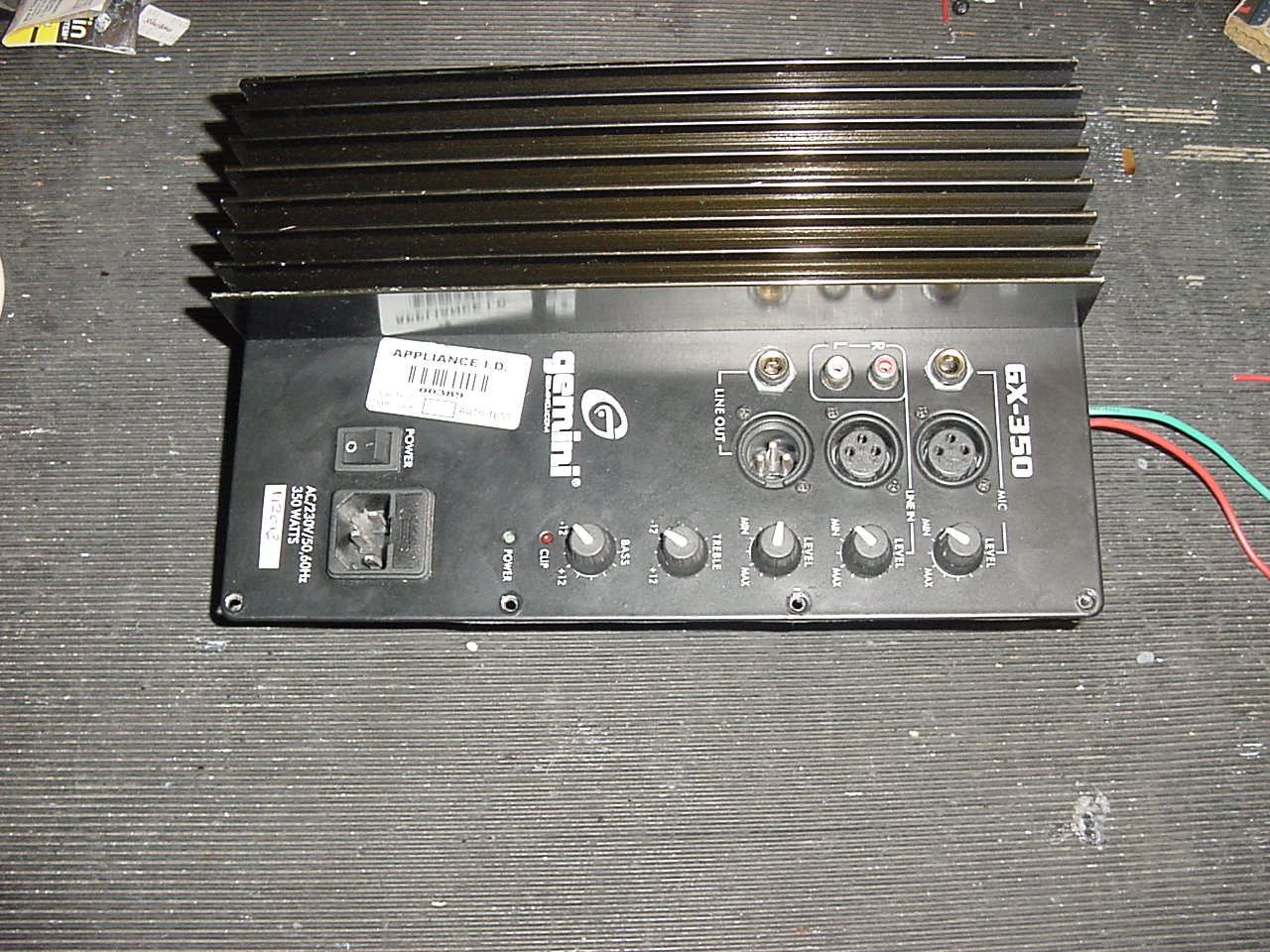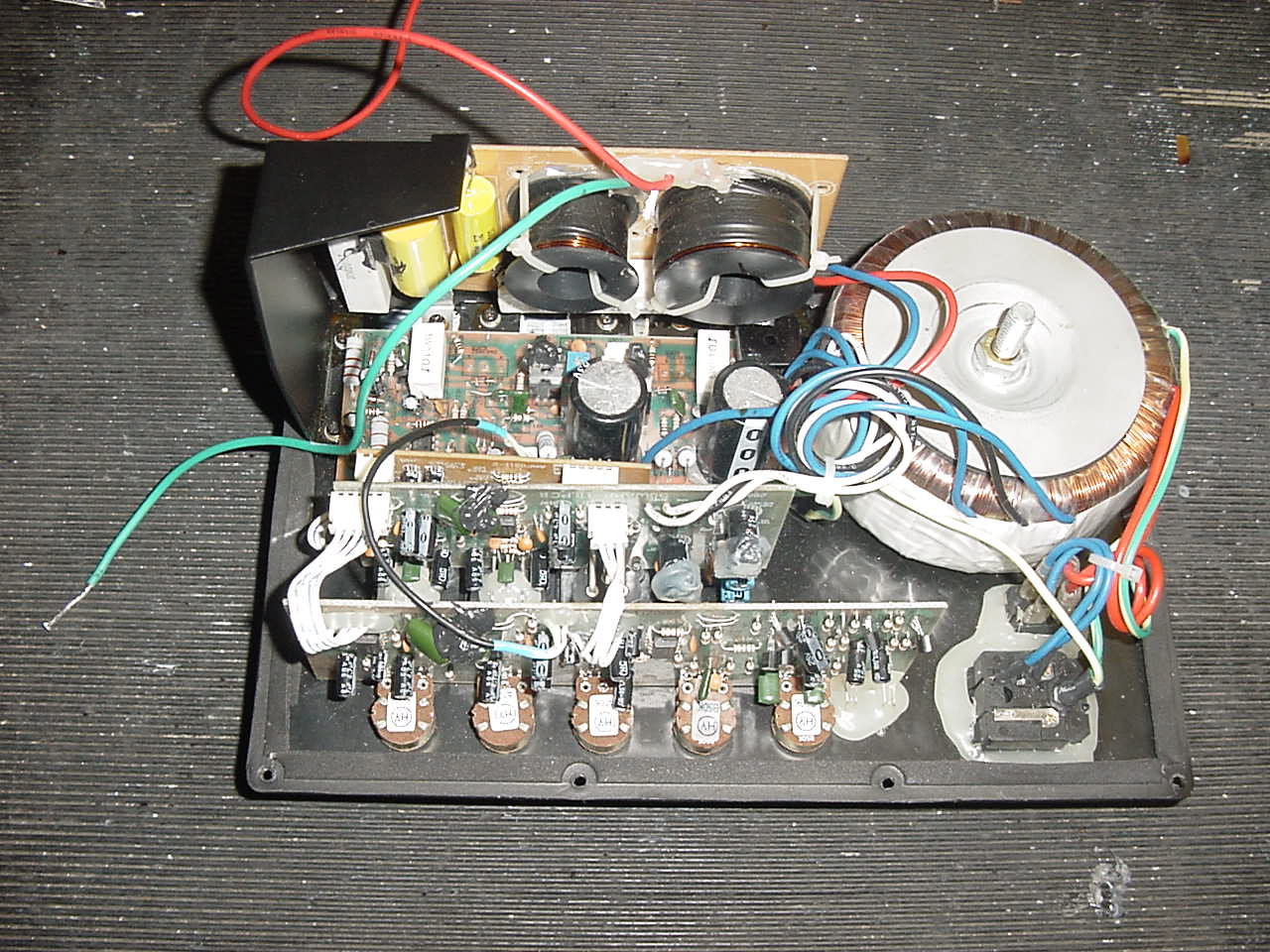 See the removed crossover assembly showing the 2 output devices under the amplifier main PCB, 1st thing to check is the two output transistors
Removed the PCB with the output devices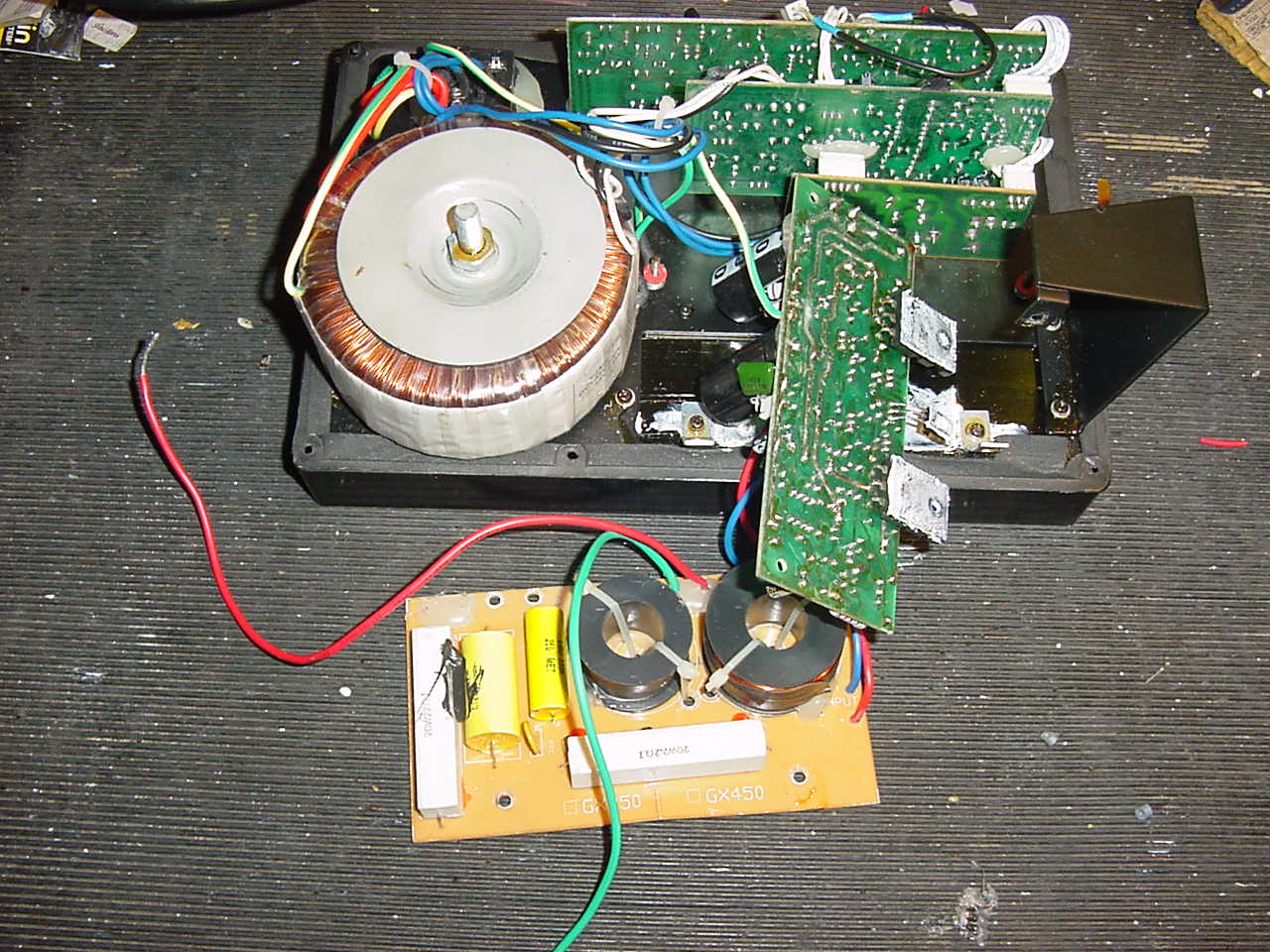 Tested the output devices 2SK1953 2SC5200 found a short circuit on one of the devices, which was expected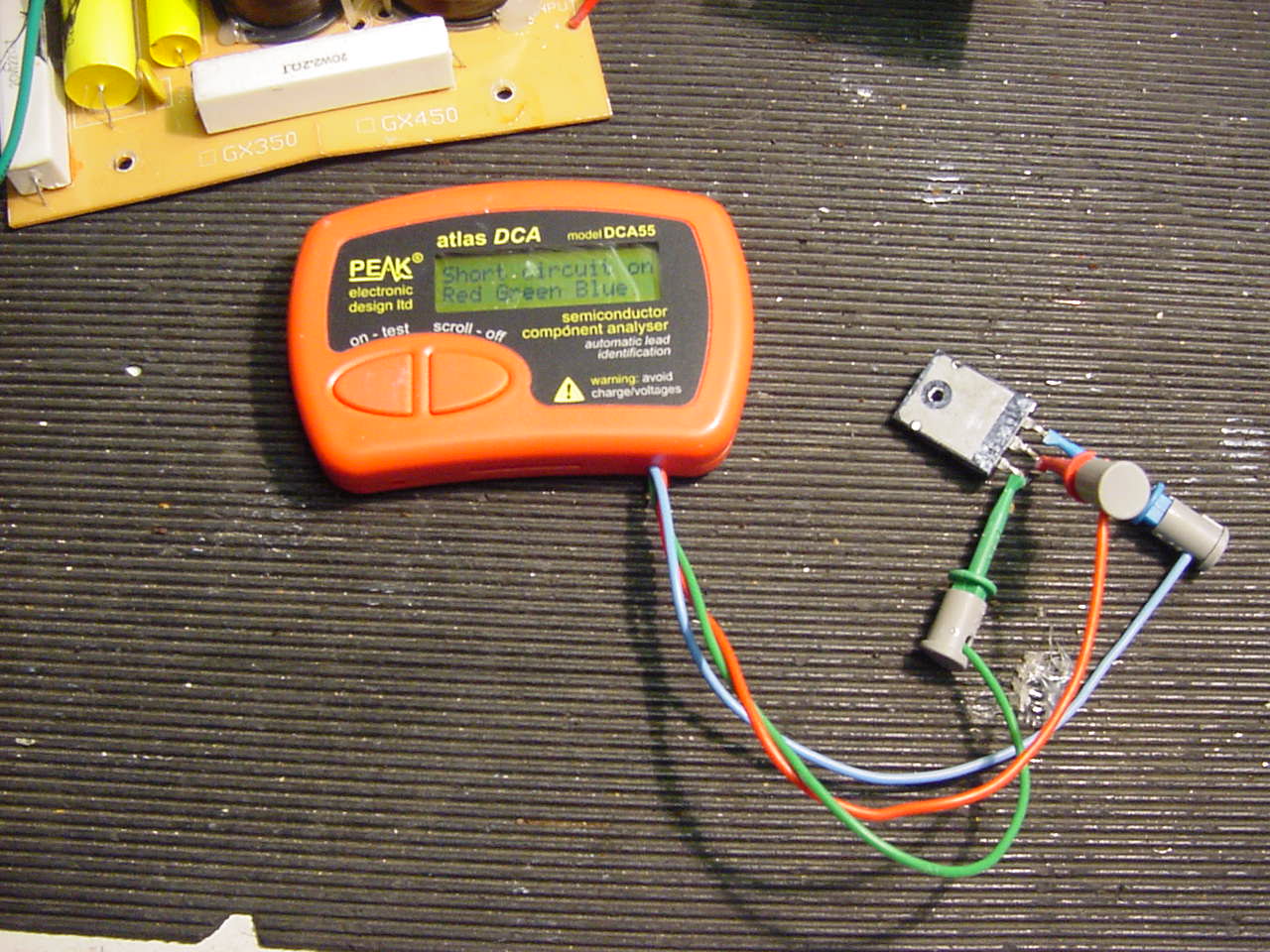 Removed both output transistors
Fitted matched pair of 2SK1953 2SC5200 transistors, reassembled the amplifier PCB and tested on the work bench - adjusted the bias, all looked ok full output achieved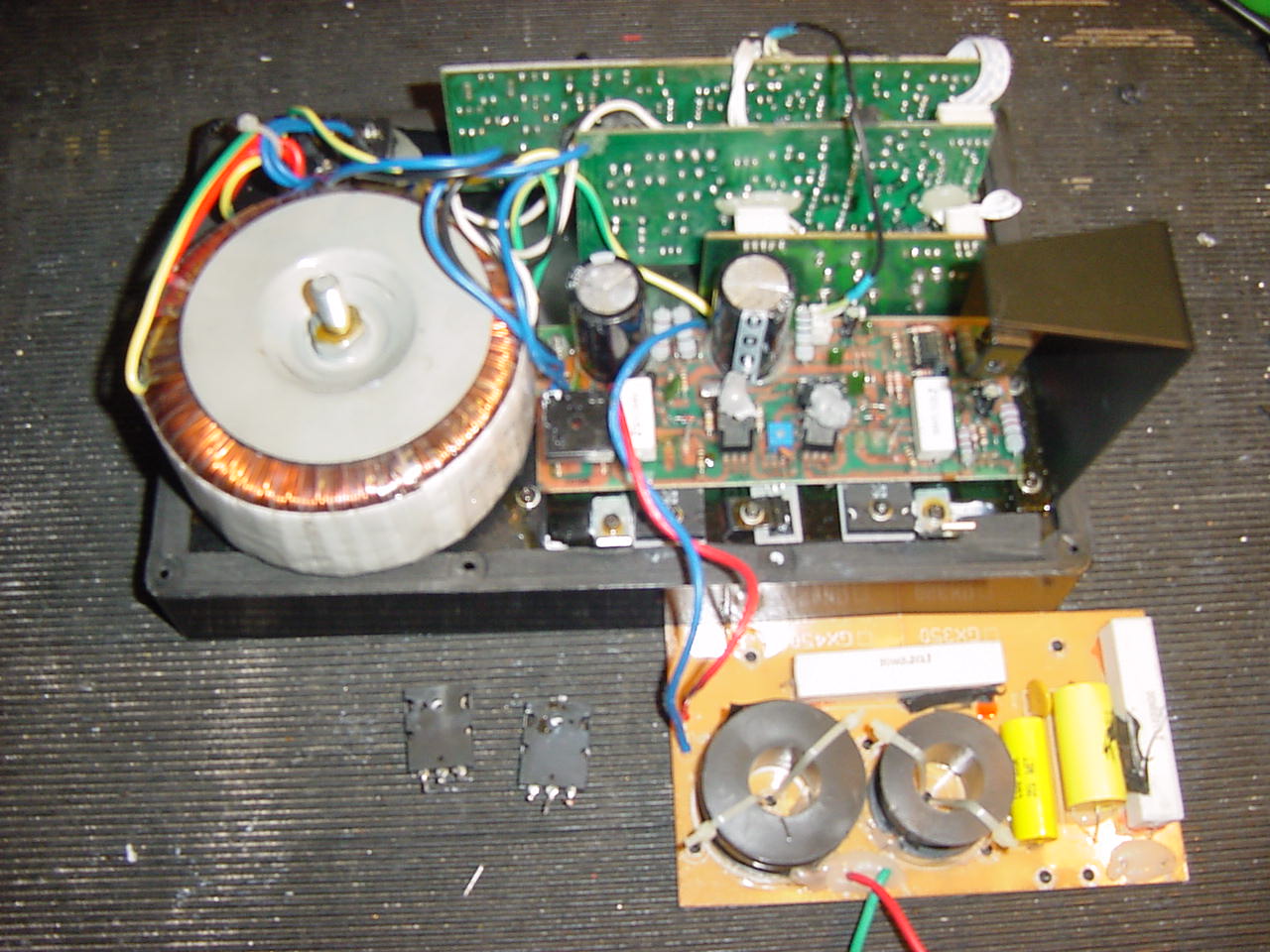 Reassembled the crossover unit ready for refitting the amplifier assembly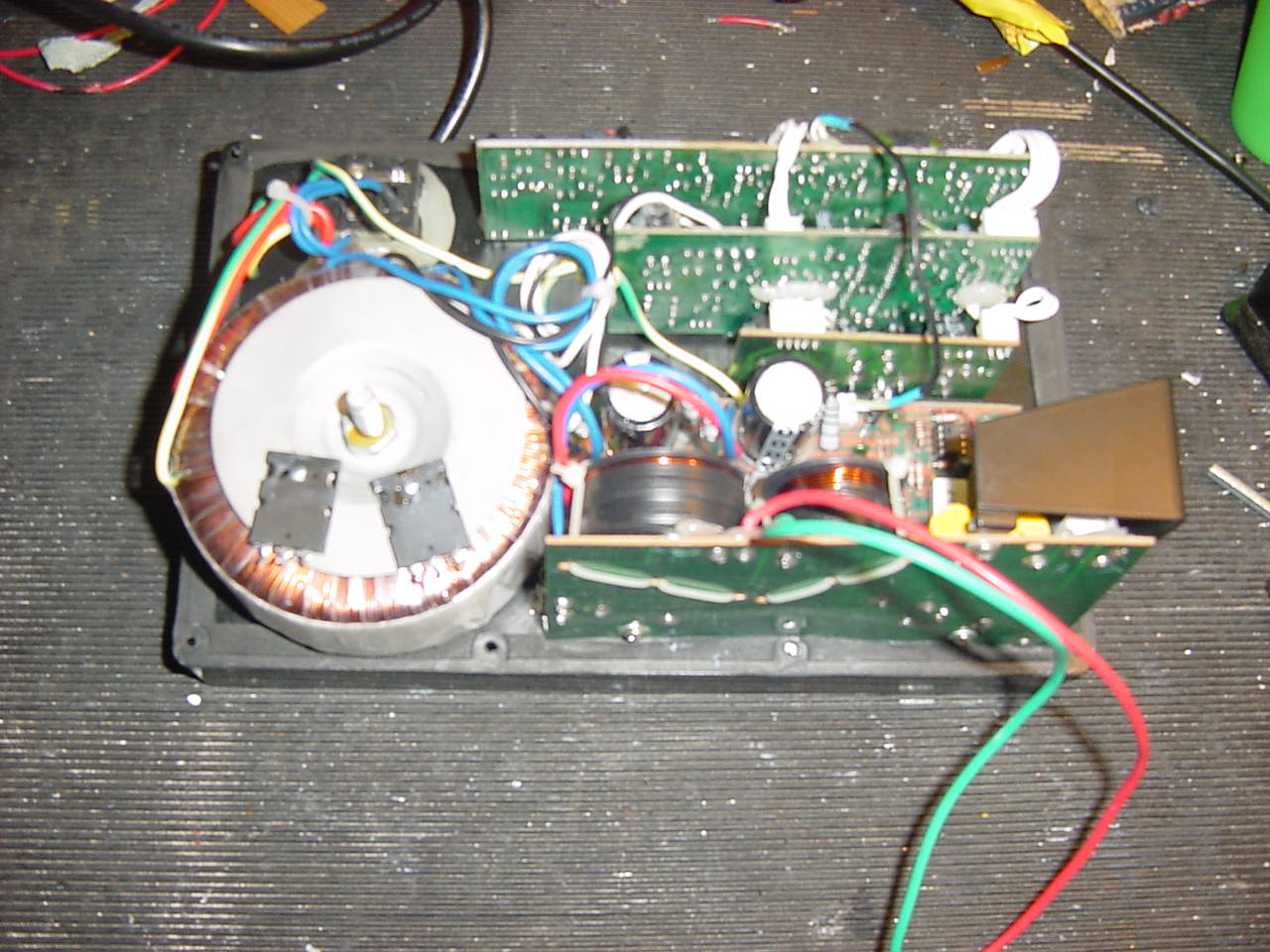 Refitted assembly back into the cabinet re connecting cables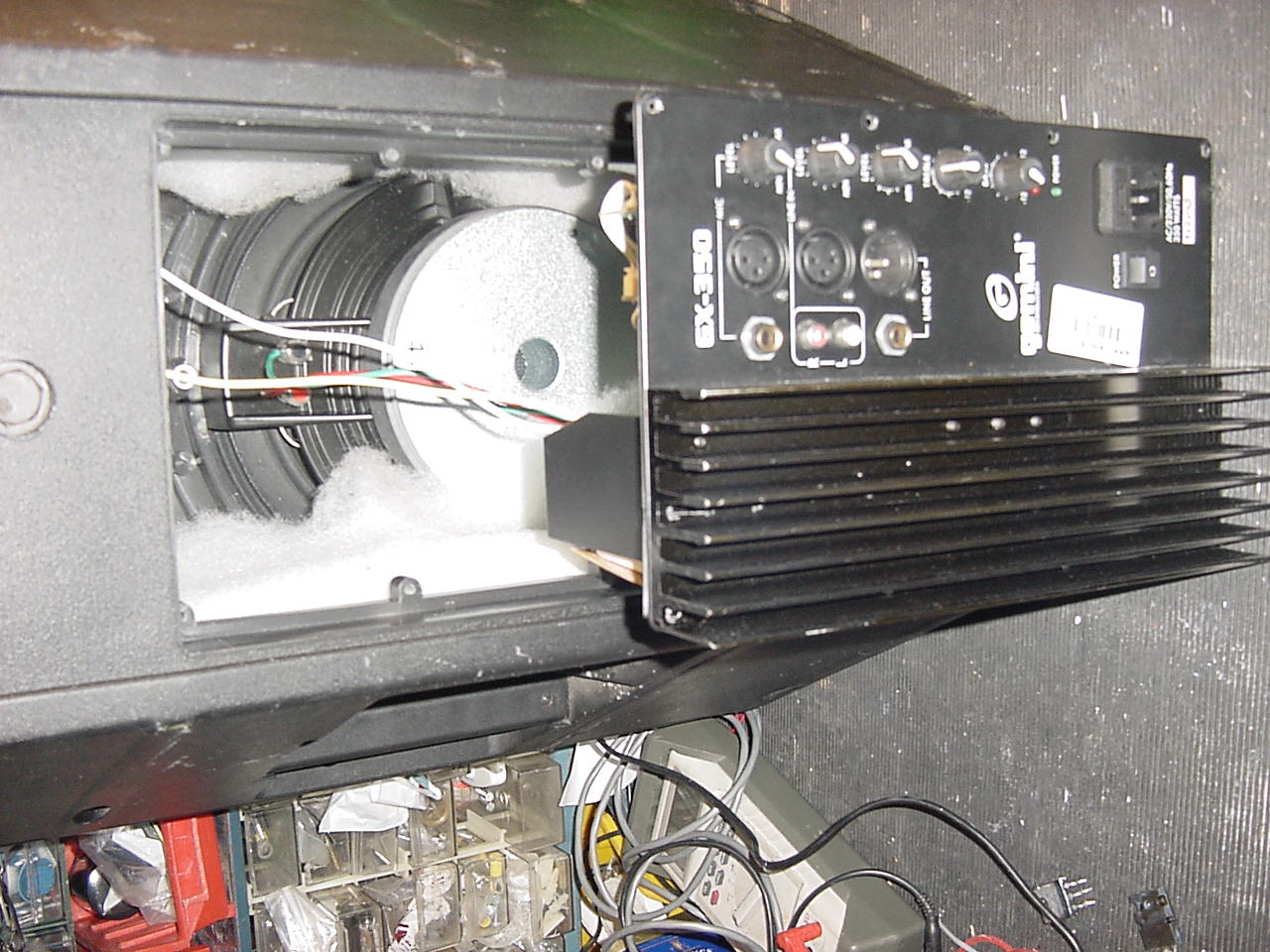 Tested unit for 4 hours all ok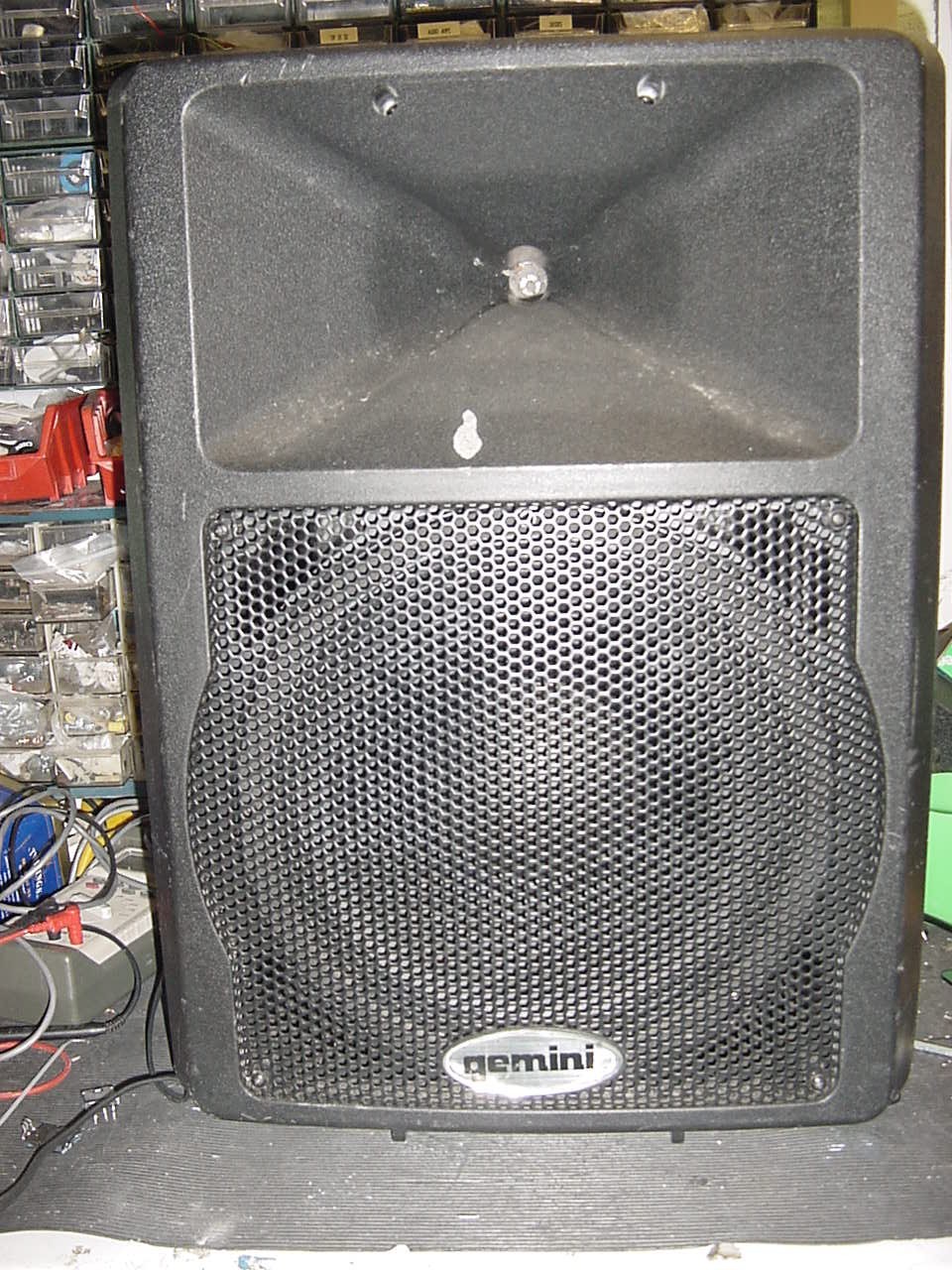 We hope the above information has been of assistance to those attempting a repair, we add more examples all the time, a lot of work goes into this section of our site from the doing the repairs, photos and answering technical support emails, to keep this a free service we rely on the goodwill of people who benefit and learn from the information supplied.
Please show your appreciation, feel free to make a donation no matter how small to keep this service going.
TELEPHONE (UK) 01803- 392219
TELEPHONE (INT) +44 1803- 392219

Head Office
UNIT ONE
61 WARBRO ROAD
TORQUAY
DEVON
TQ1 3PP
BACK TO REPAIRS PAGE
©2008 A&J AUDIO. All Rights Reserved.