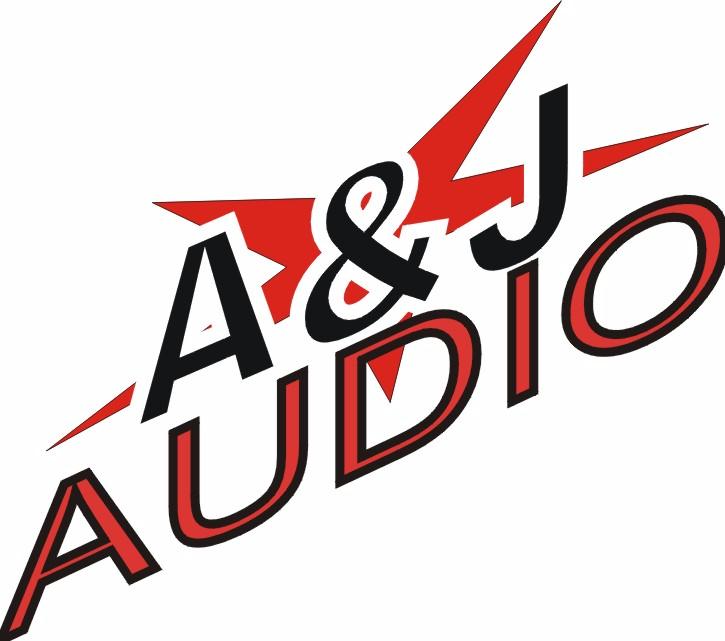 REPAIR SHOP
Repair of Cloud VTX 750
Fault - Channel B in protection mode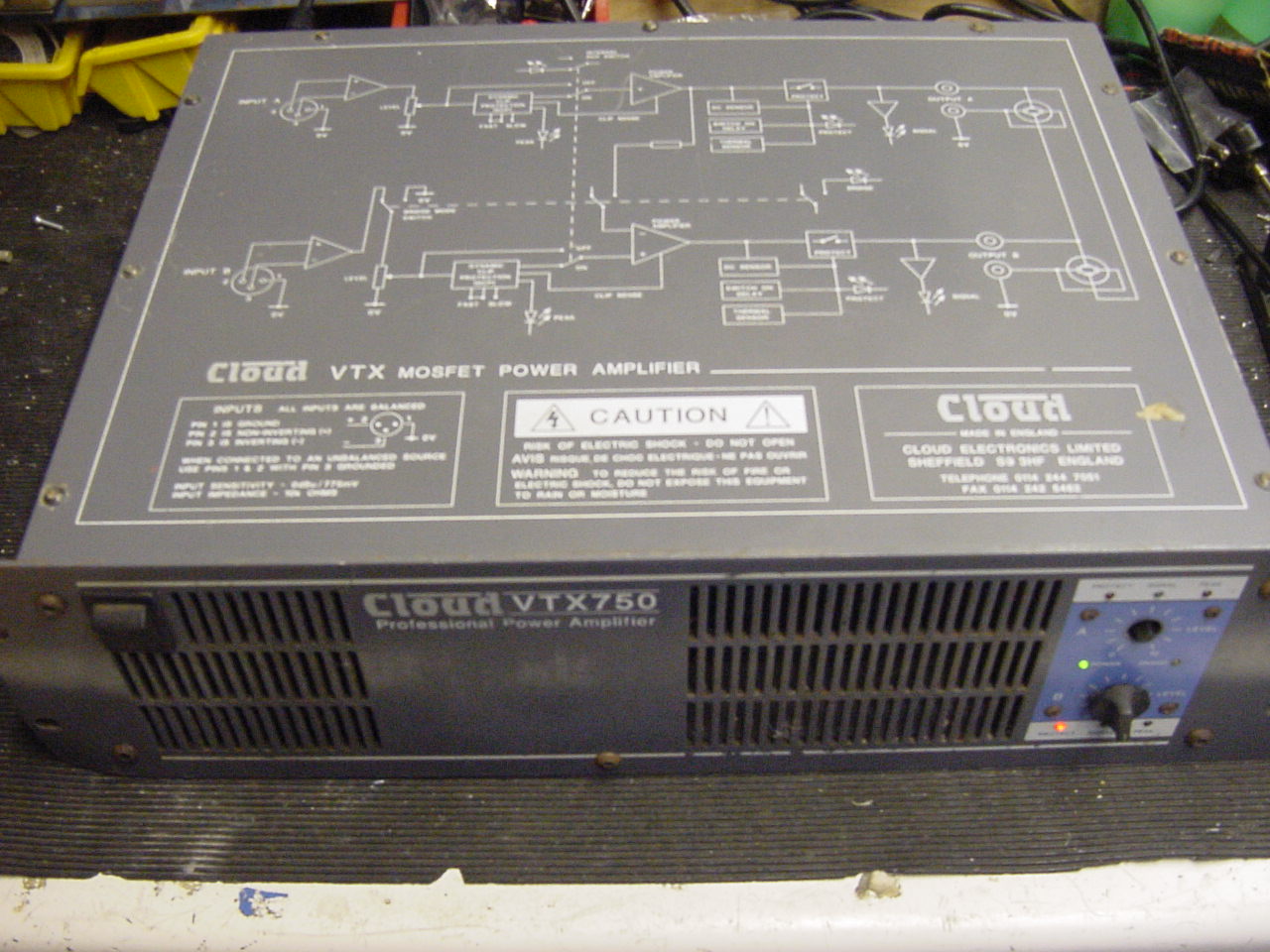 This amplifier was in a bit of a state cosmetically with channel A volume knob missing
After a a good clean out and blast from the air line, the insides of the amplifier can now bee seen unfortunately the amplifier has 2 boards mounted one on top of the other and the faulty board is on the bottom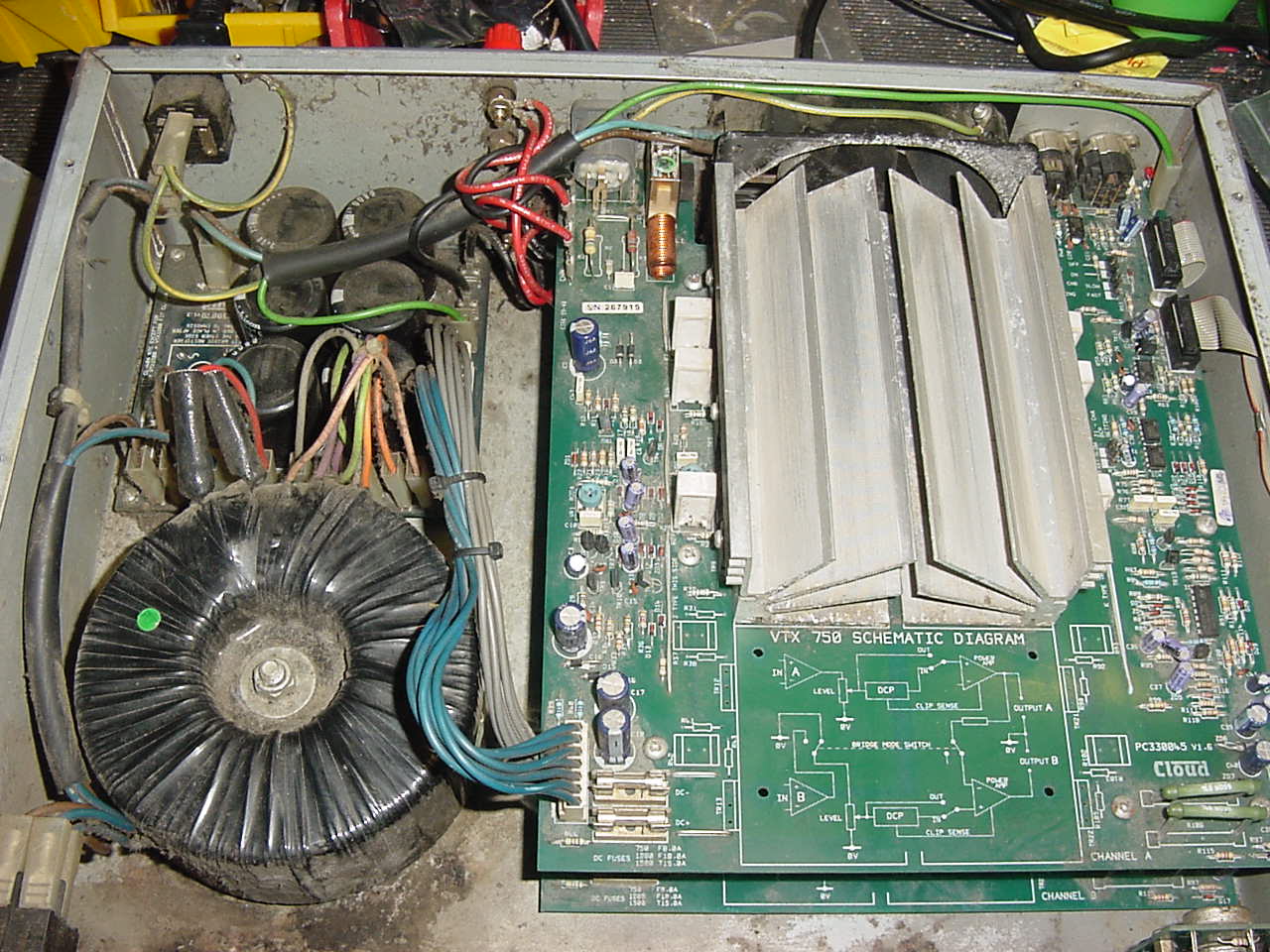 As can be seen bellow both boards now removed leaving the PSU and transformer and fan.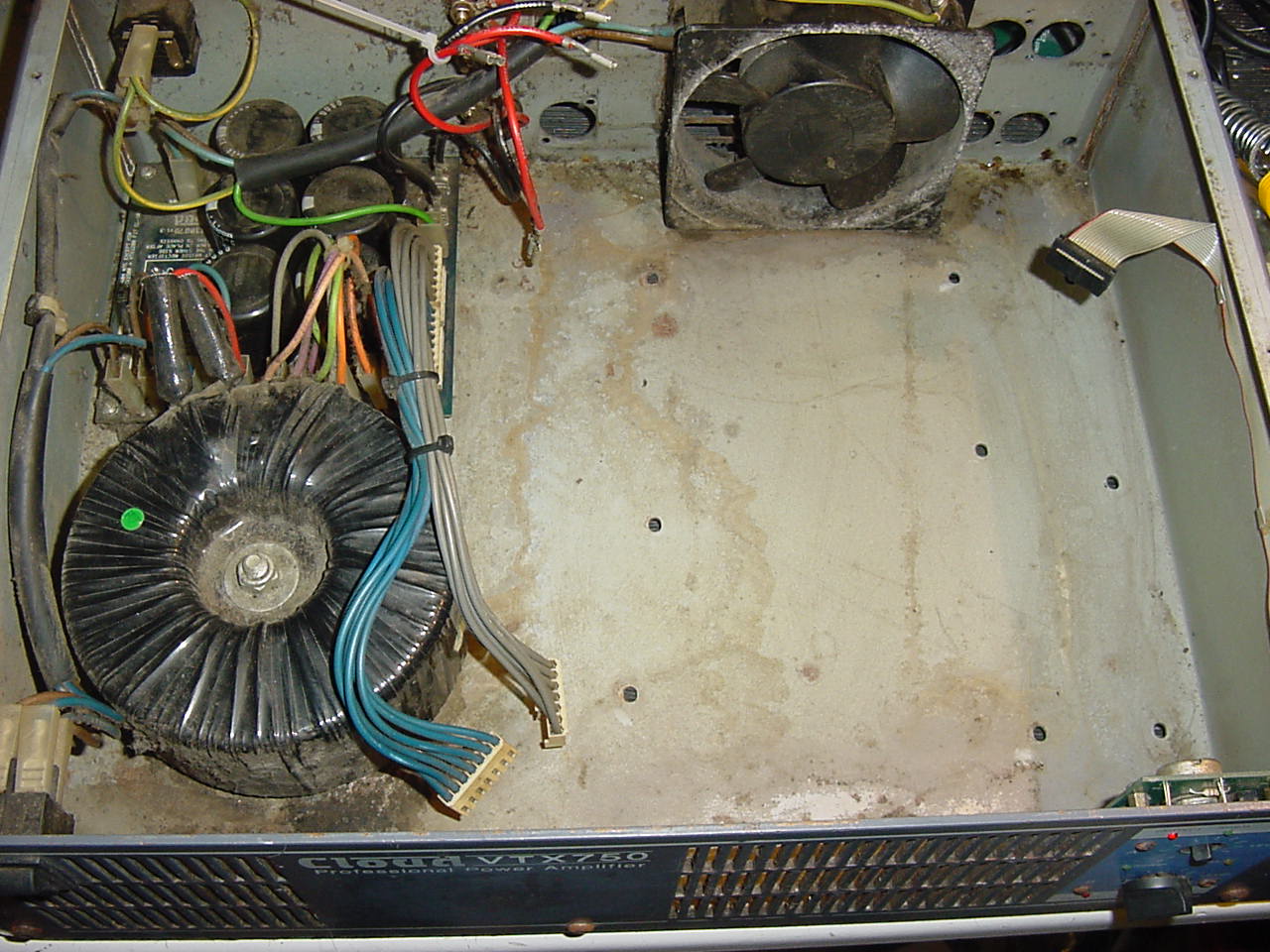 See both boards on the bench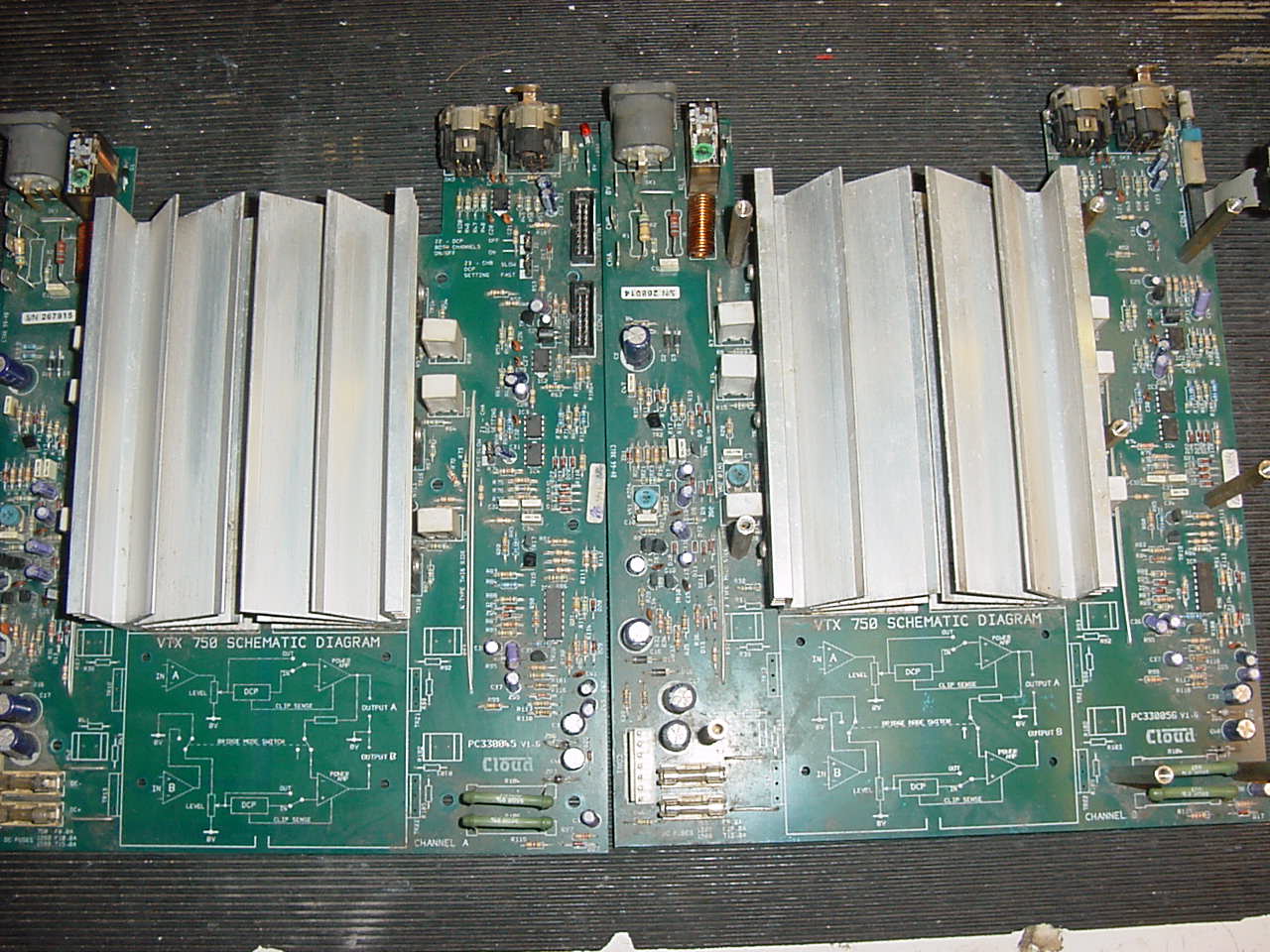 Checked the output Mosfets - all ok, after some fault finding found a leaky transistor in the VA Stage - on the left below the blue preset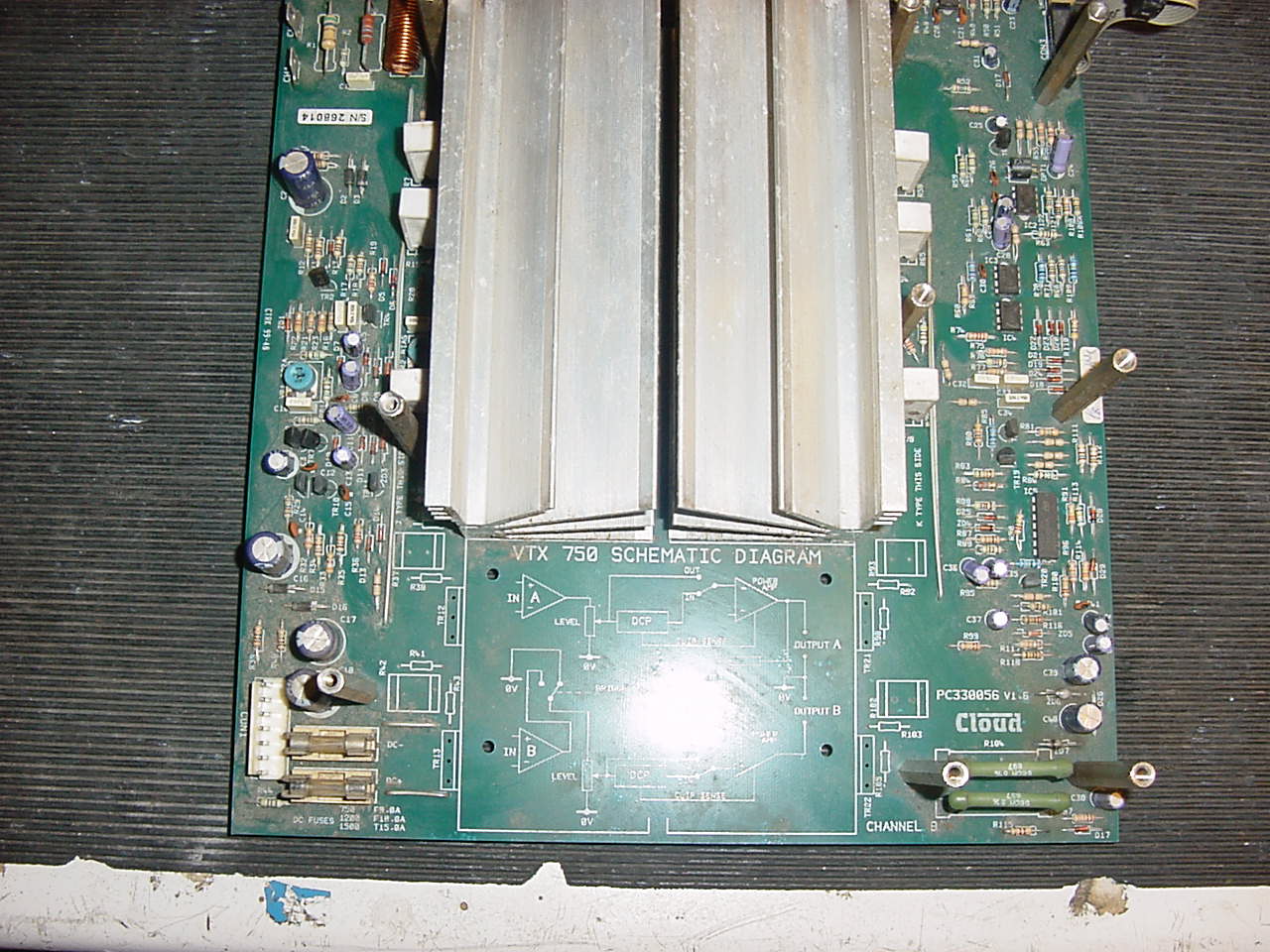 Replaced both the transistors in the VA stage 2 x MPSA 43 with 2 x matched MPSA 42 which have a higher voltage rating, reassembled the amplifier and tested all now ok.
We hope the above information has been of assistance to those attempting a repair, we add more examples all the time, a lot of work goes into this section of our site from the doing the repairs, photos and answering technical support emails, to keep this a free service we rely on the goodwill of people who benefit and learn from the information supplied.
Please show your appreciation, feel free to make a donation no matter how small to keep this service going.
TELEPHONE (UK) 01803- 392219

TELEPHONE (INT) +44 1803- 392219

Head Office
UNIT ONE
61 WARBRO ROAD
TORQUAY
DEVON
TQ1 3PP
BACK TO REPAIRS PAGE
©2011 A&J AUDIO. All Rights Reserved.