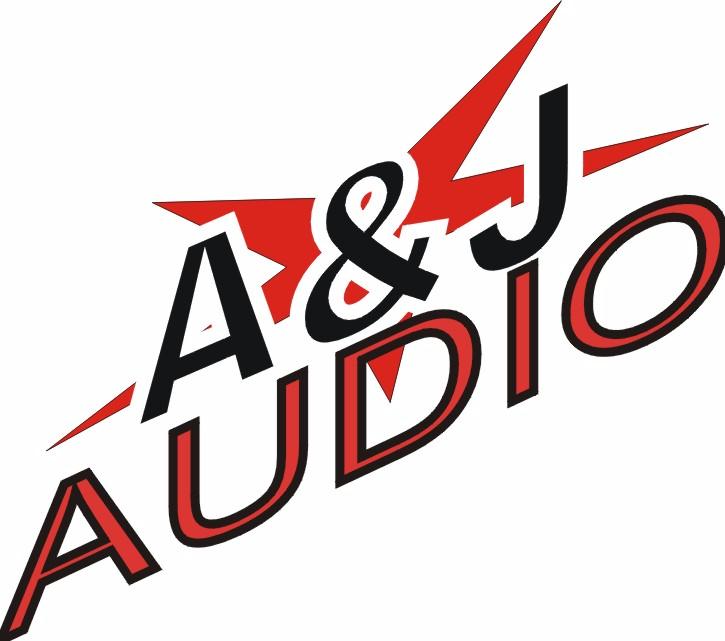 REPAIR SHOP
Repair of C Audio RA 3001
Fault - Dead
On inspection found fuses to be blown, the cause of the was obvious several of the output devices lateral Mosfets had exploded as can be seen below, also were 2 non standard 2SK1058 Hitachi devices that had been put in as replacements by someone at some time in the past.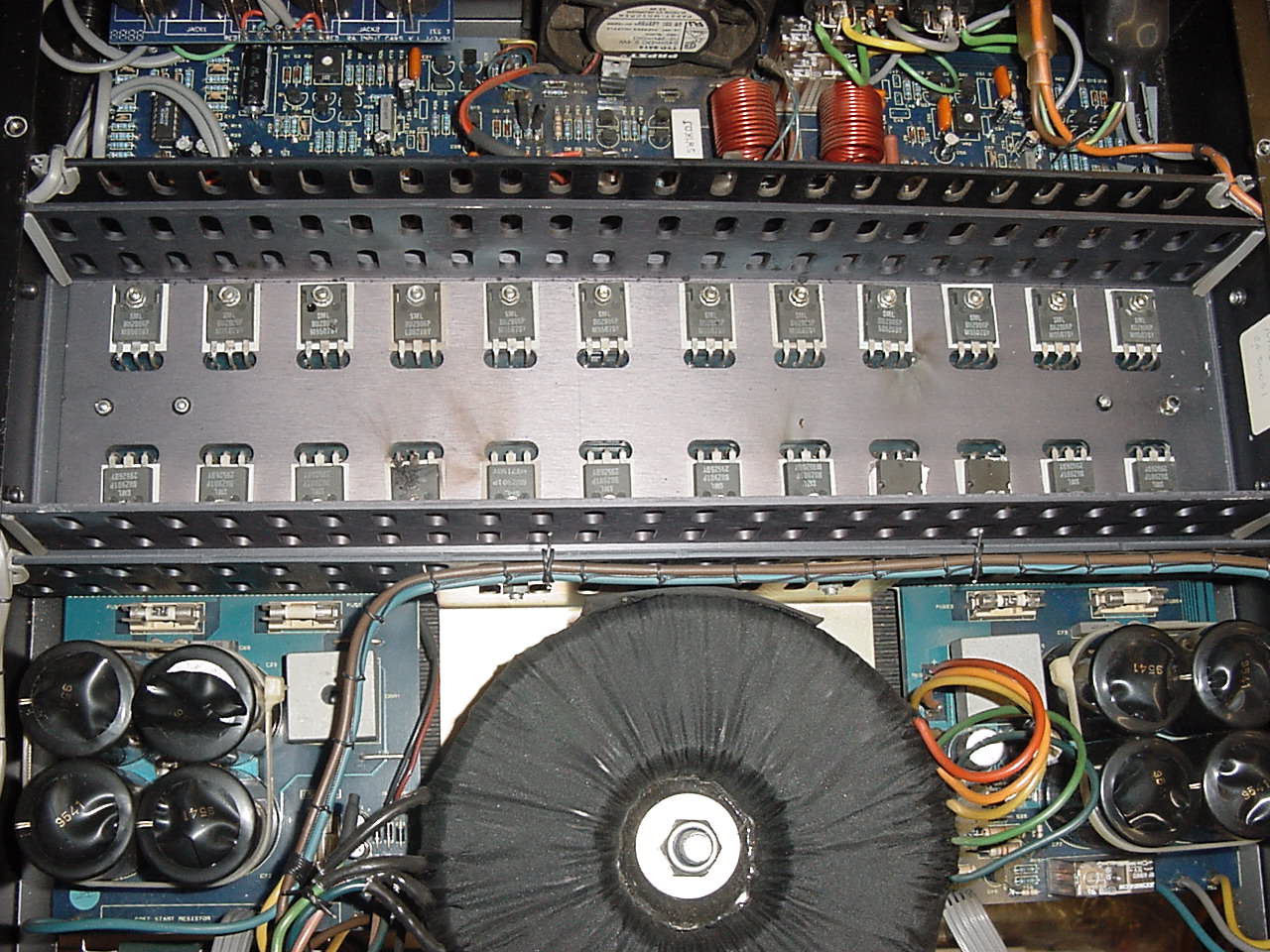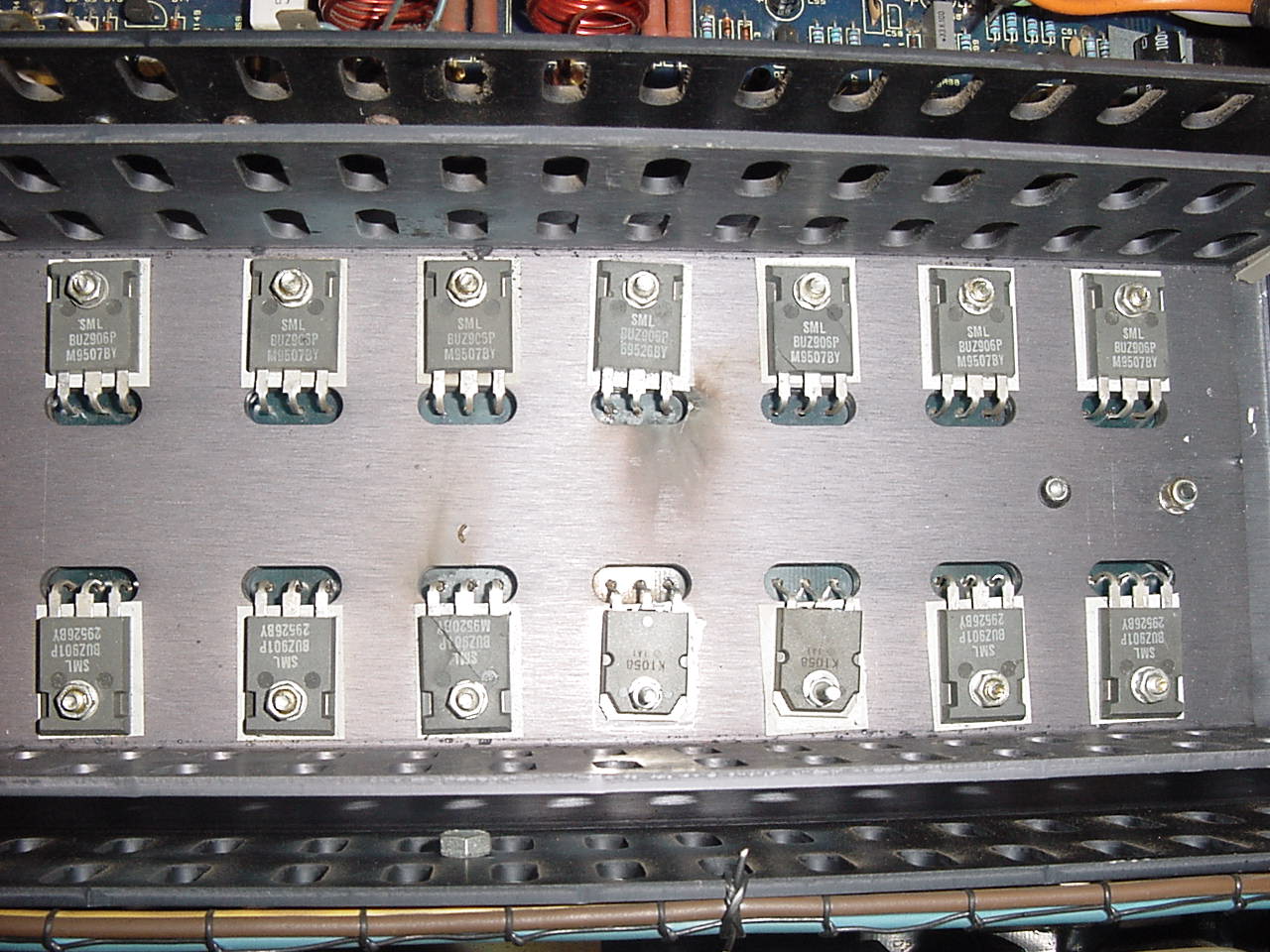 After a full investigation replaced 8 blown output devices with the correct British made BUZ901/ BUZ905 and leaving the Hitachi devices in place, it was decided that due to the age of this amplifier and to keep costs down, to replace all 24 of the output devices* would be unnecessary as on test the amplifier performed perfectly, 625W RMS @ 4 ohms per channel.
*Mosfets can be paralleled quite easily without any need for selection unlike there bipolar cousins.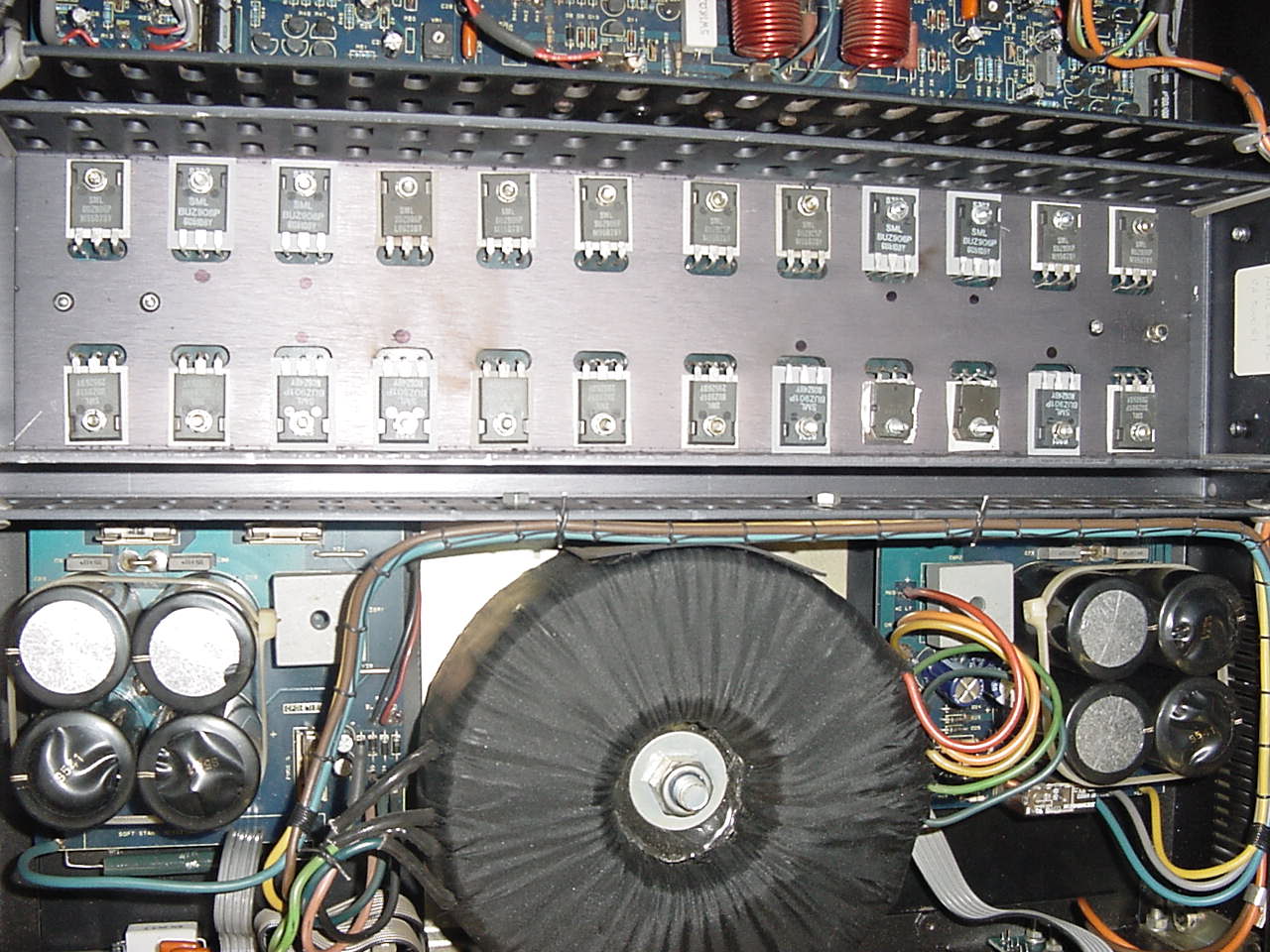 As can be seen above the dots on the heatsink indicating the new Mosfets installed
We hope the above information has been of assistance to those attempting a repair, we add more examples all the time, a lot of work goes into this section of our site from the doing the repairs, photos and answering technical support emails, to keep this a free service we rely on the goodwill of people who benefit and learn from the information supplied.
Please show your appreciation, feel free to make a donation no matter how small to keep this service going.
TELEPHONE (UK) 01803- 324589

TELEPHONE (INT) +44 1803- 324589

Head Office
UNIT ONE
61 WARBRO ROAD
TORQUAY
DEVON
TQ1 3PP
BACK TO HOME PAGE
©2005 A&J AUDIO. All Rights Reserved.