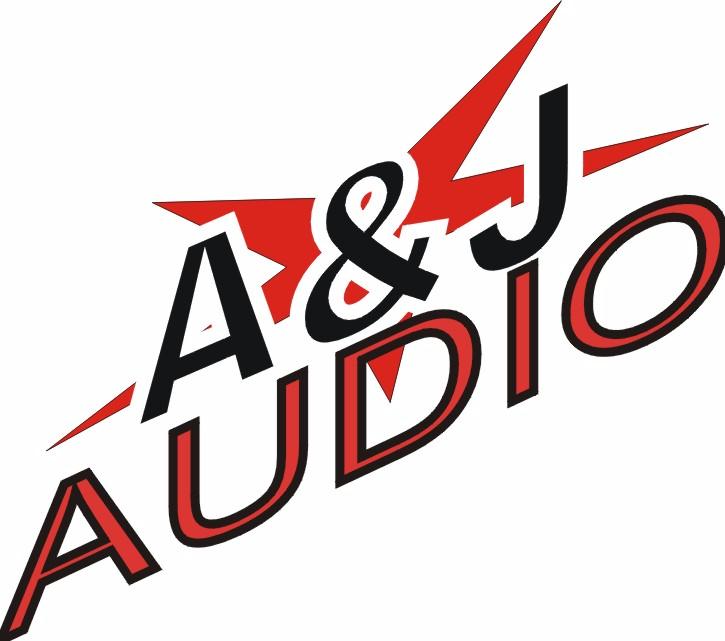 REPAIR SHOP
Repair of BIEMA W220 MK2 Amplifier
Fault - Shuts down after a few minutes of operation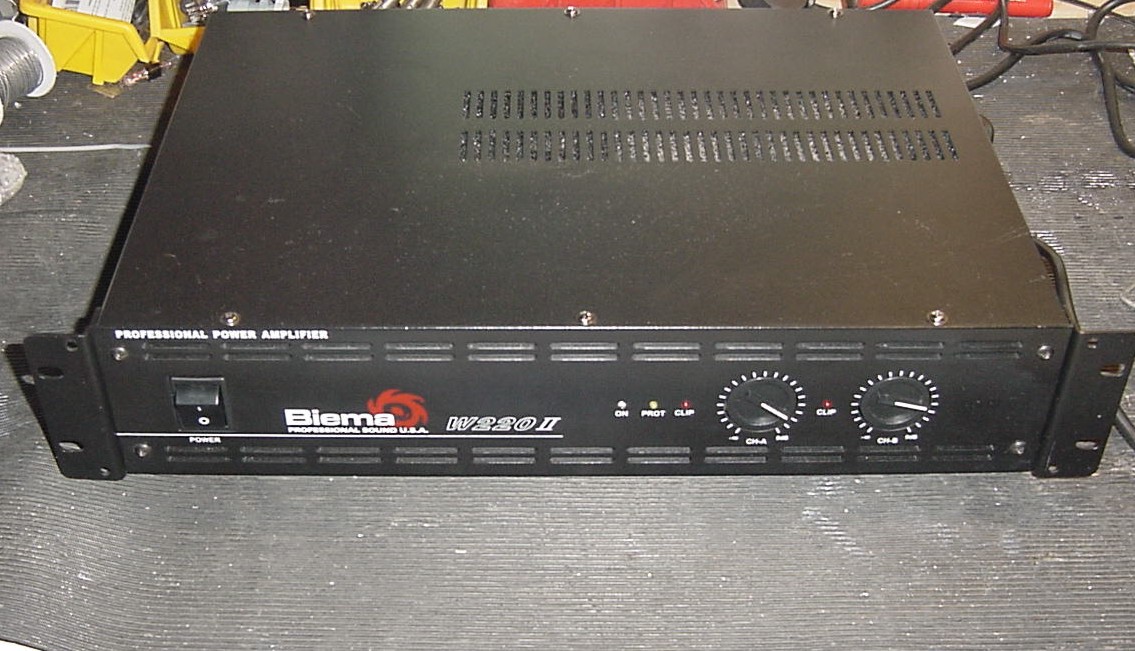 Removed top cover and checked out the temp sensing switches on the heatsink, the one on the left is N/O 50 deg C and the one on the right is N/C 90 deg C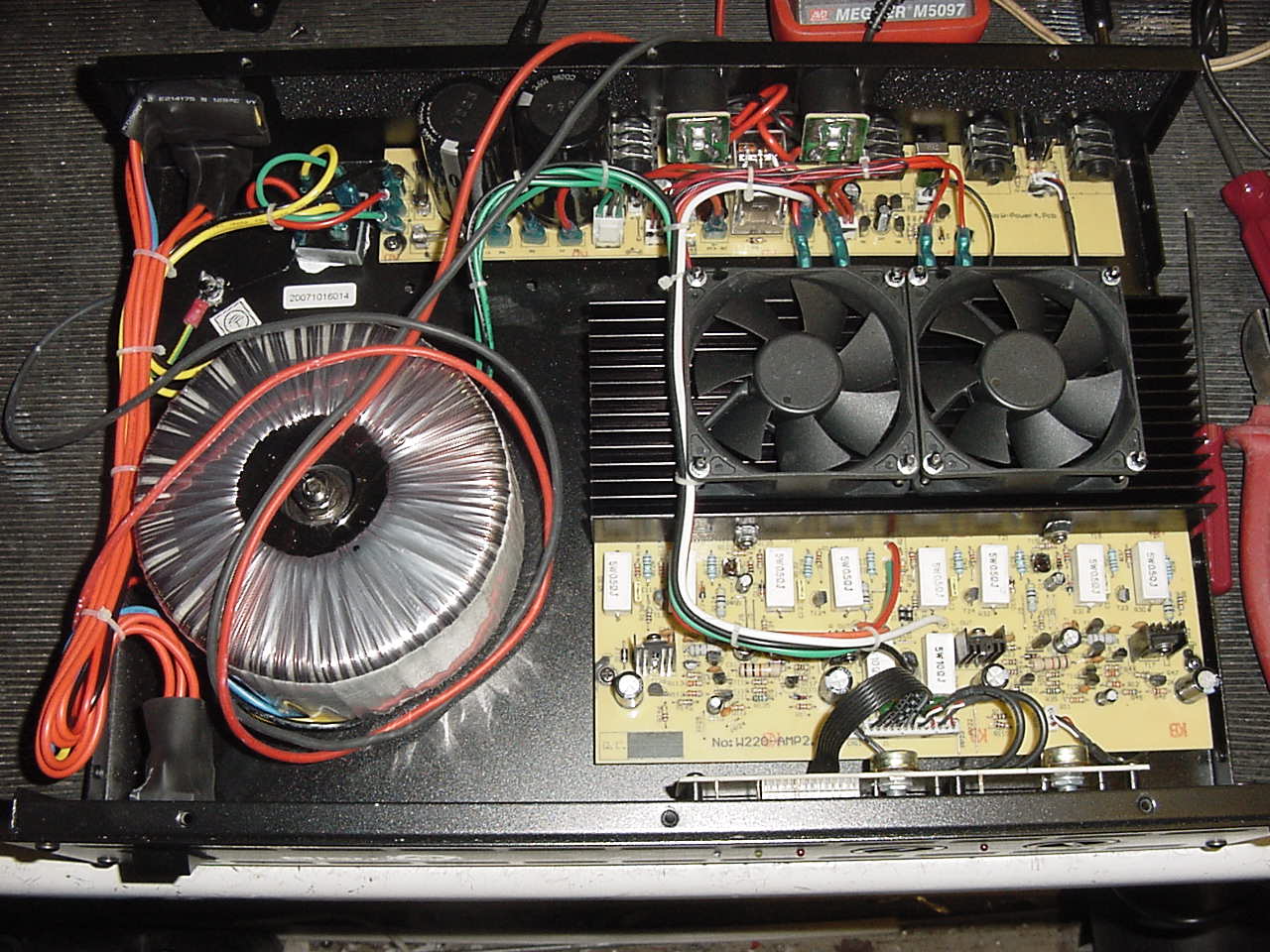 Found the 50 deg C N/O switch to be faulty, this switch controls the cooling fans and as a result the fans were not working at all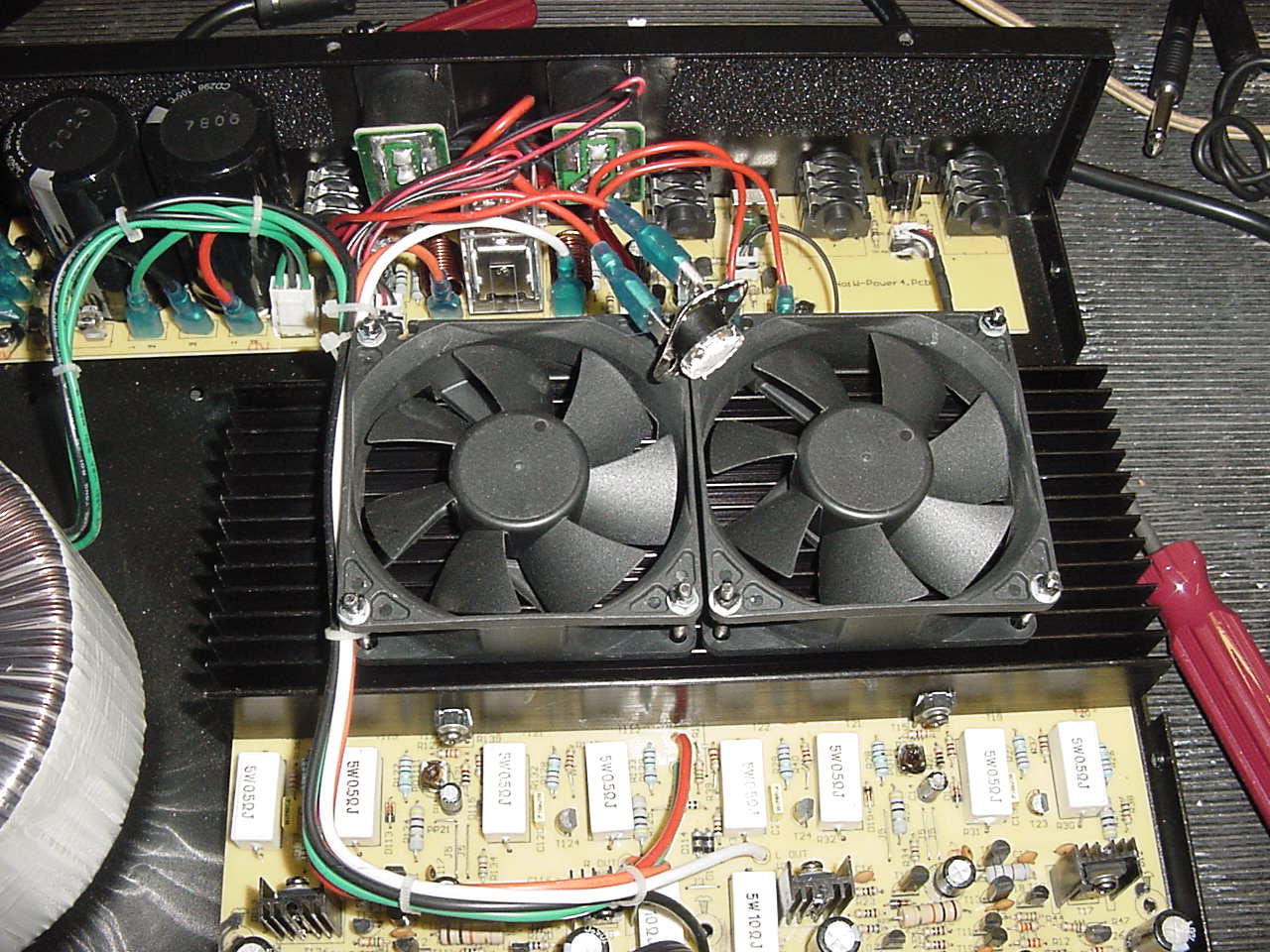 Fitted a new temp switch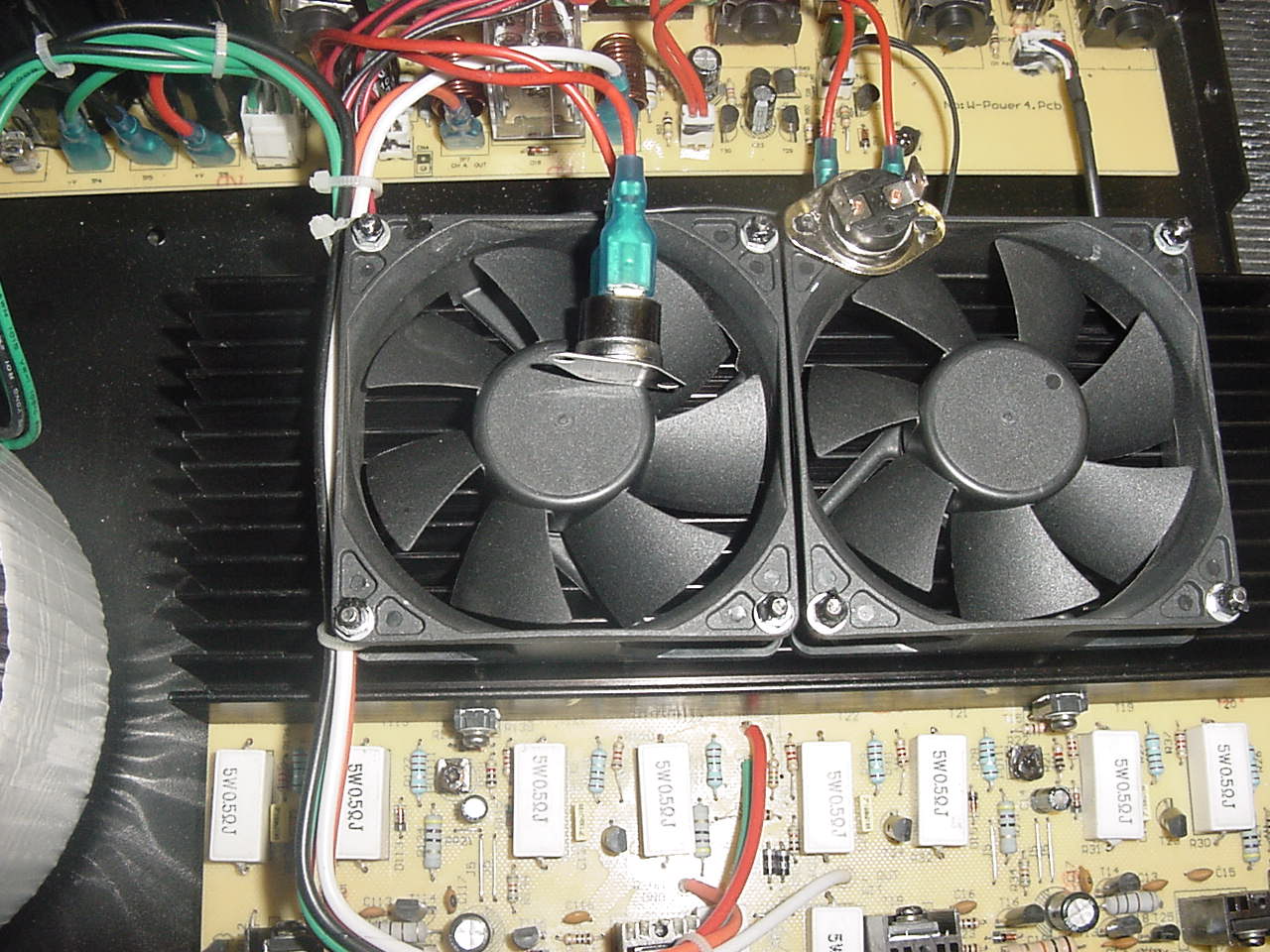 Fixed the new switch to the heatsink (to gain access to the side of the heatsink allowing removal and replacement of the switches you have to lift the PCB out of the case unplugging various cables, then re-assemble.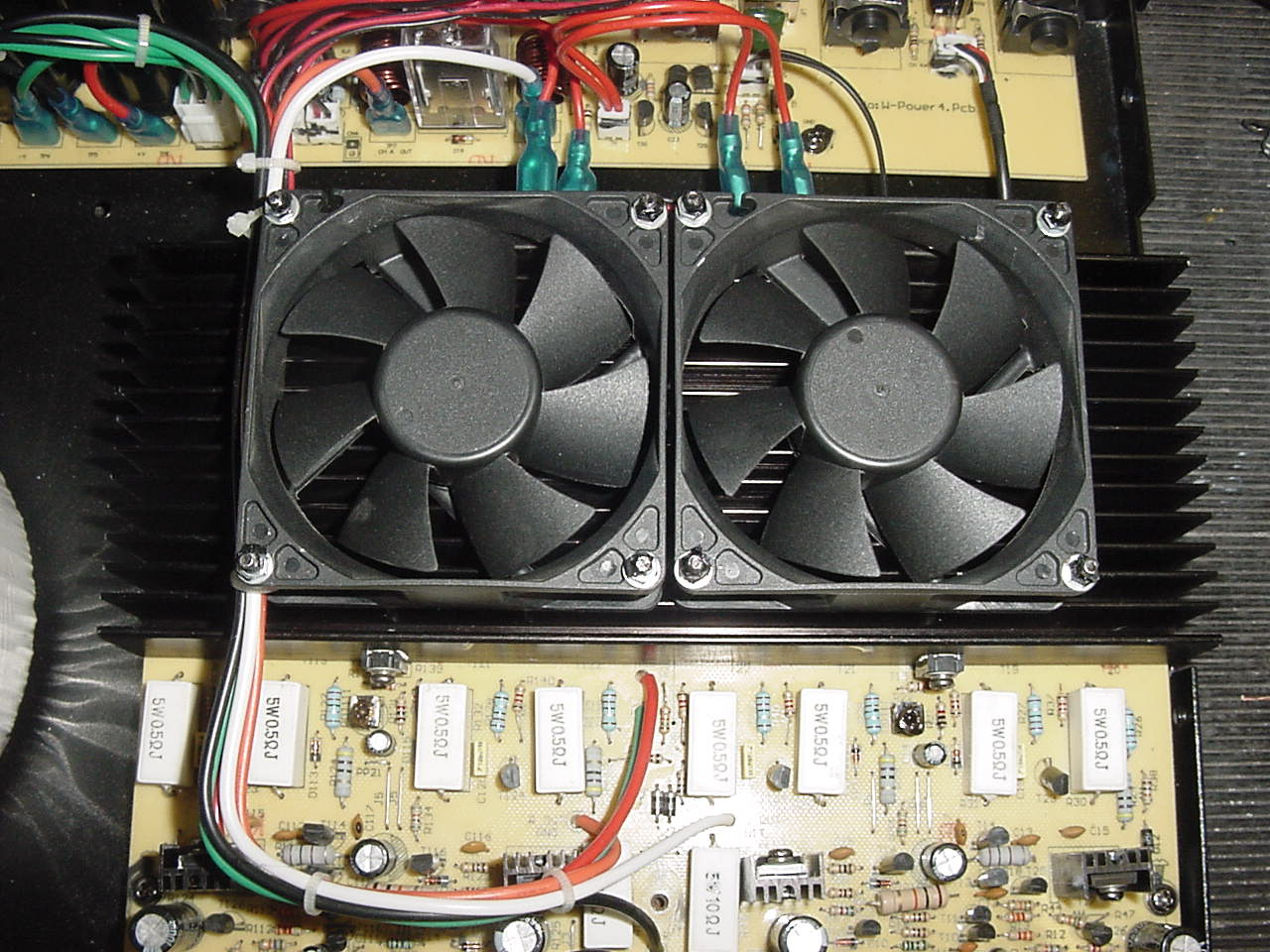 Re-tie wrapped cable looms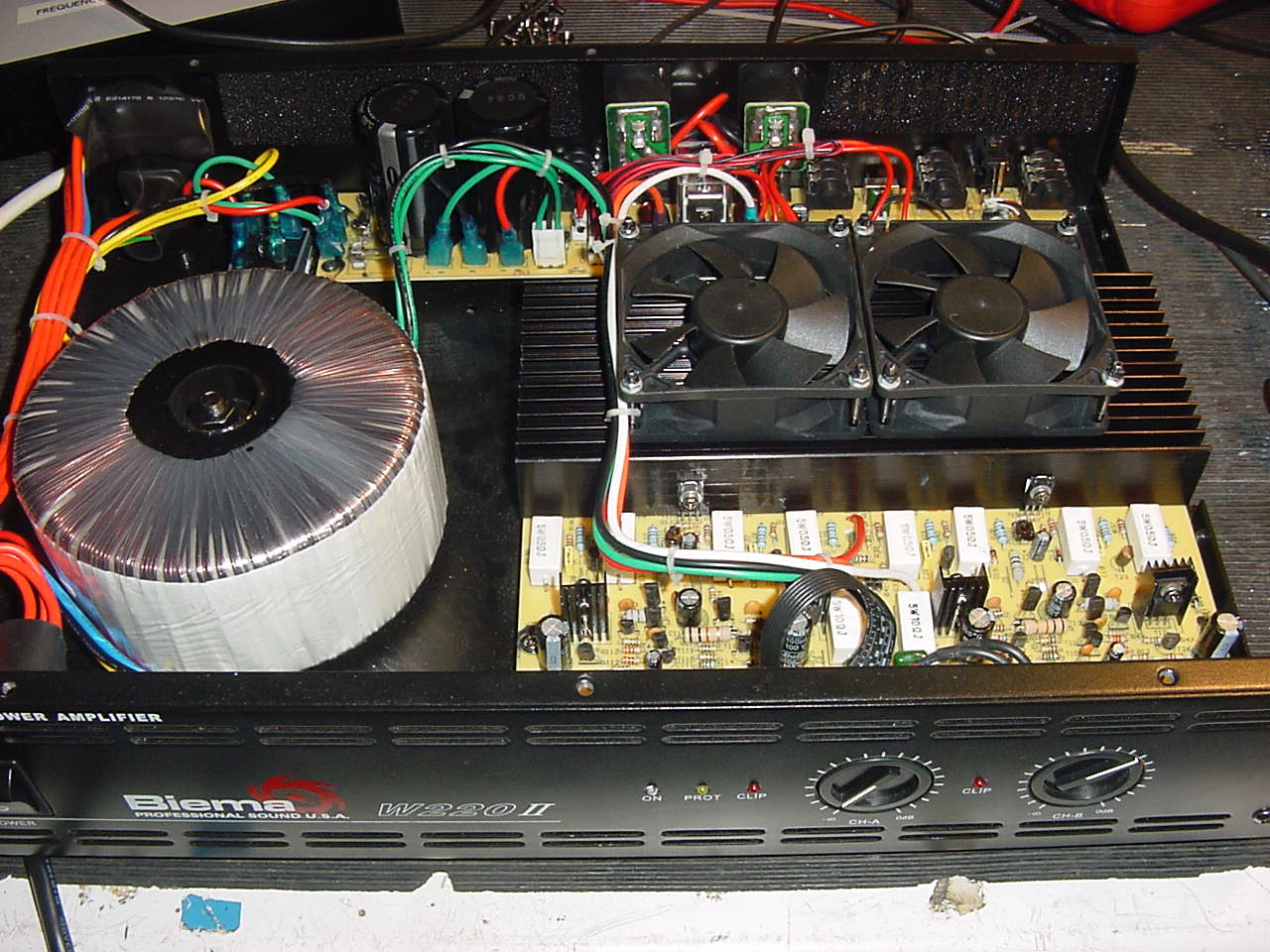 Re-fitted top cover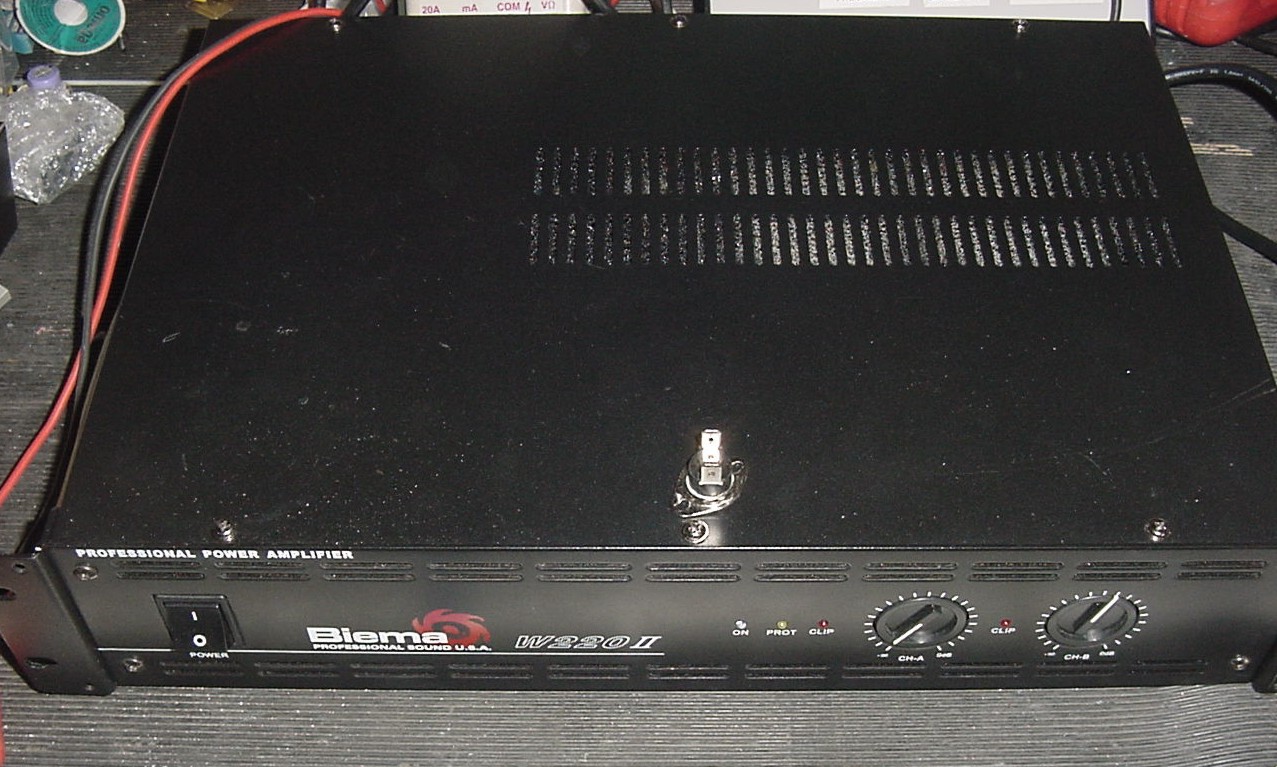 Tested unit - both channels @ 360w RMS fans now working - all ok
We hope the above information has been of assistance to those attempting a repair, we add more examples all the time, a lot of work goes into this section of our site from the doing the repairs, photos and answering technical support emails, to keep this a free service we rely on the goodwill of people who benefit and learn from the information supplied.
Please show your appreciation, feel free to make a donation no matter how small to keep this service going.
TELEPHONE (UK) 01803- 324589

TELEPHONE (INT) +44 1803- 324589

Head Office
UNIT ONE
61 WARBRO ROAD
TORQUAY
DEVON
TQ1 3PP
BACK TO REPAIRS PAGE
©2011 A&J AUDIO. All Rights Reserved.