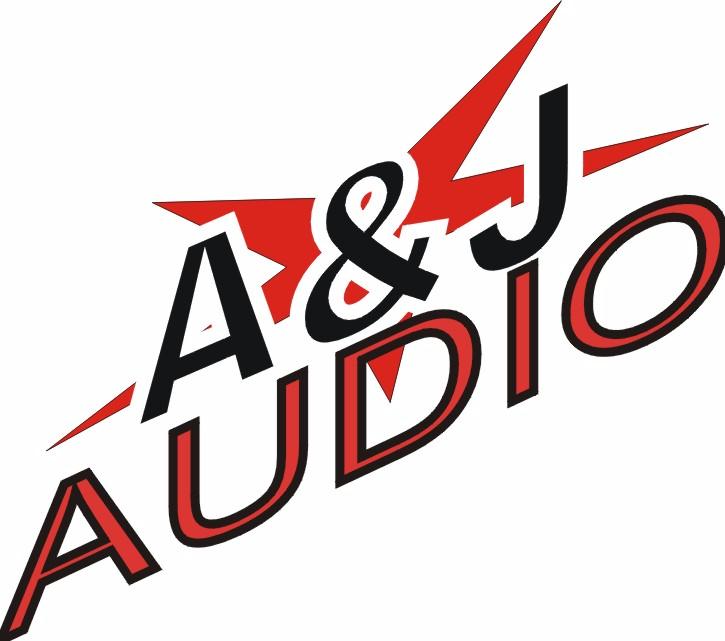 REPAIR SHOP
Repair of ALTO PS4HA Bi Amplified - Powered Speaker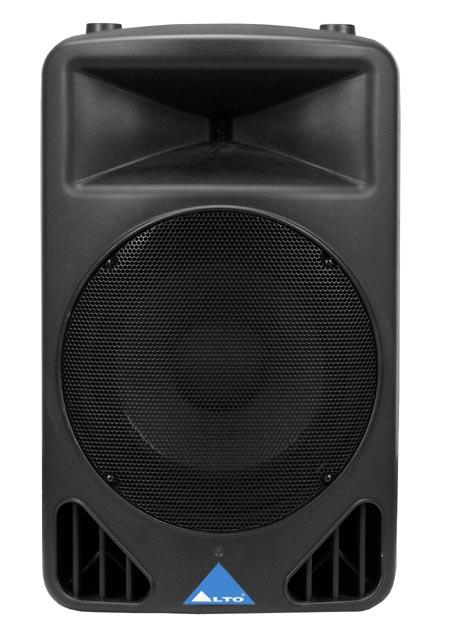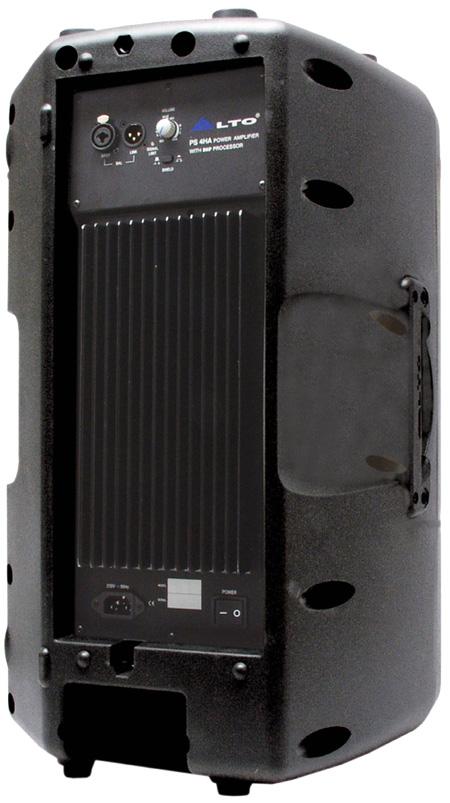 Fault: The speaker had a distorted sound.
This speaker has 2 amplifiers - a 350w class H for the 12" driver and a 100w class B for the tweeter, On inspection found the tweeter amplifier was giving a distorted waveform on the negative going part of the sine wave test signal, found the tweeter amplifier to be a TDA7294 100w integrated amplifier chip, which can be just seen middle top of photos bellow, suspected this to be the problem as a clean signal was going into the amplifier.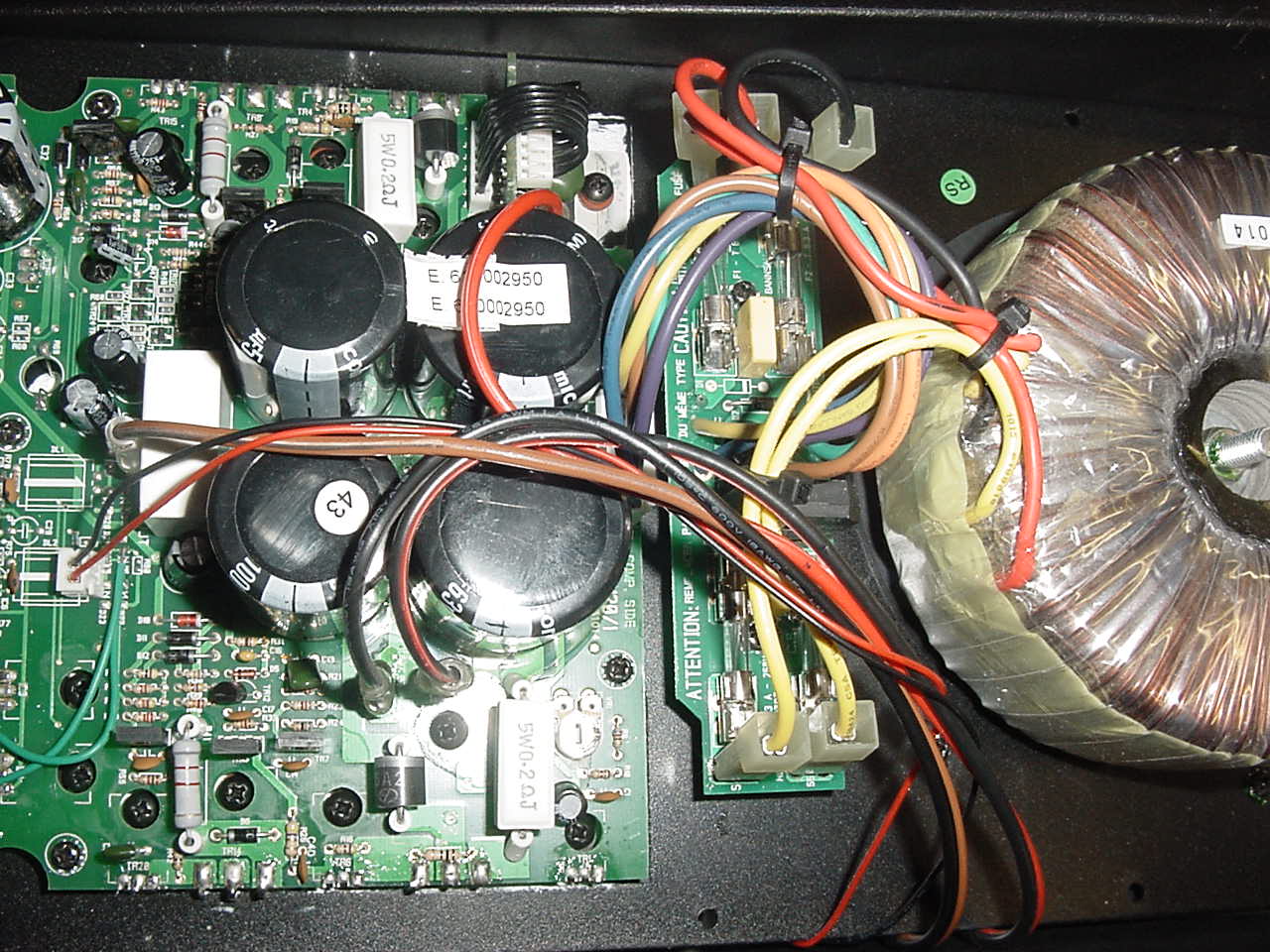 The amplifier is mounted on a dedicated PCB board fed by the back ribbon cable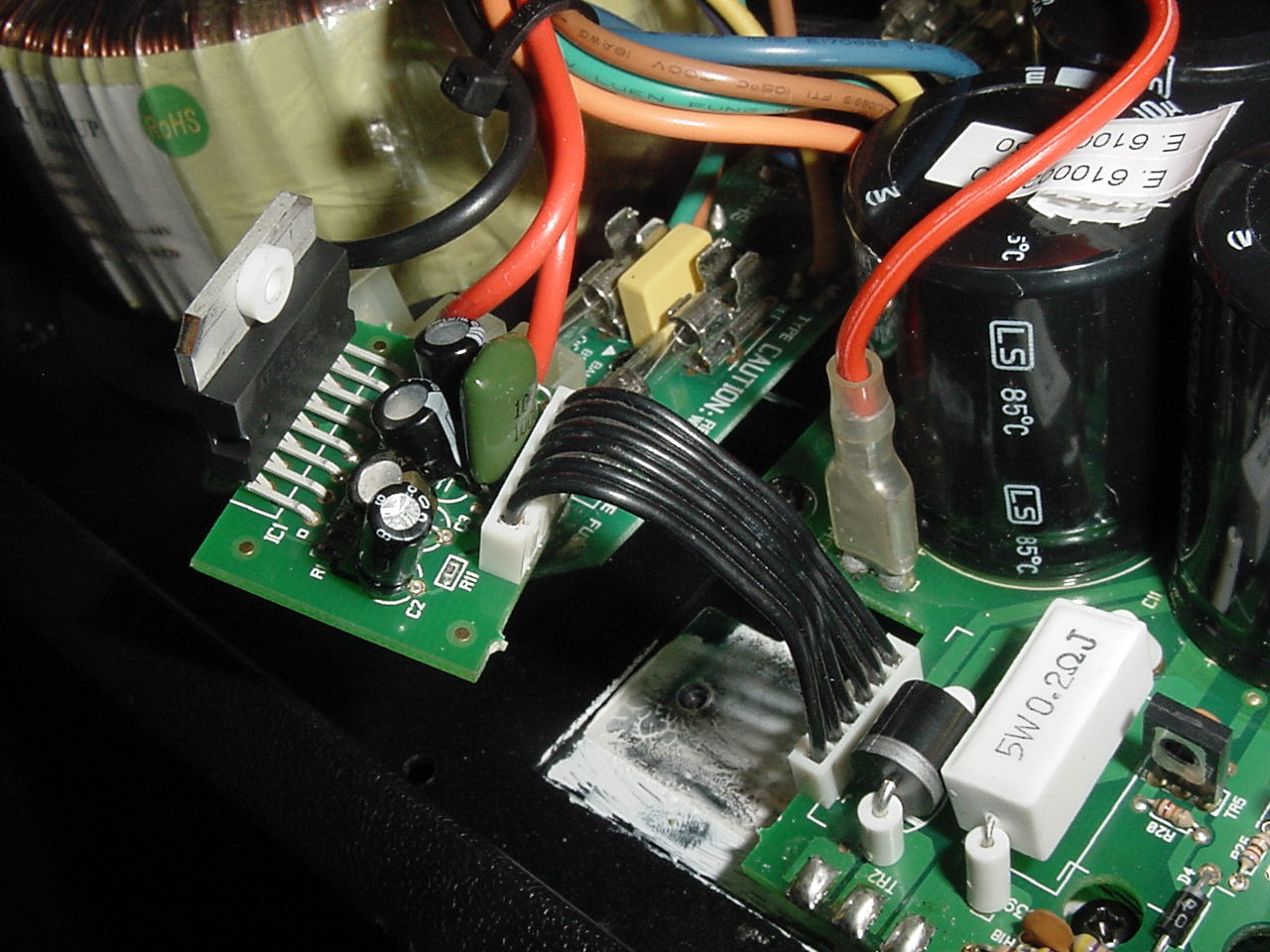 De-soldered the Amplifier chip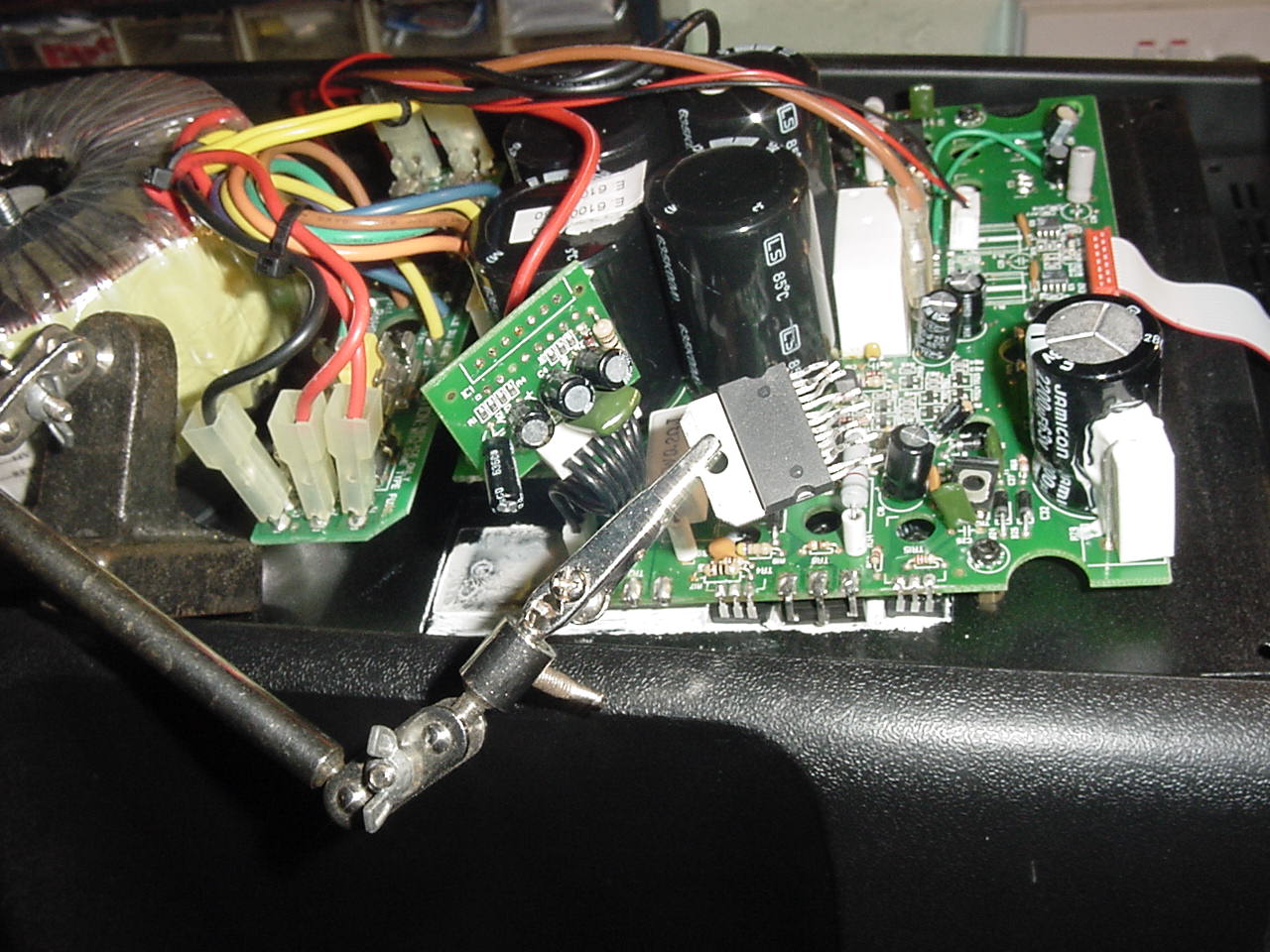 Installed a new TDA7294 Amplifier chip and refitted to the heatsink - see old chip lying next to it.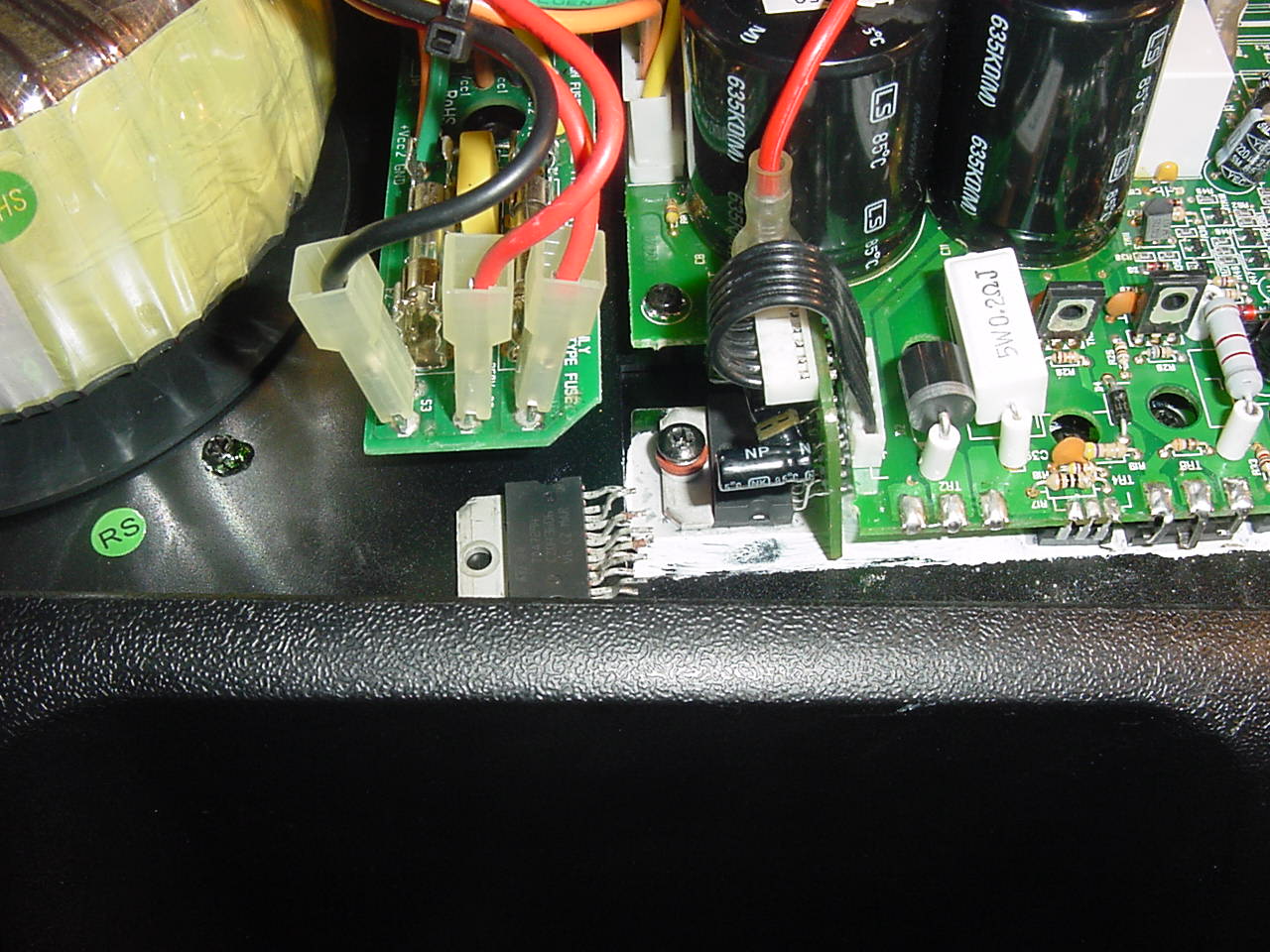 Tested unit - now showing a good clean waveform all the way up to 20Khz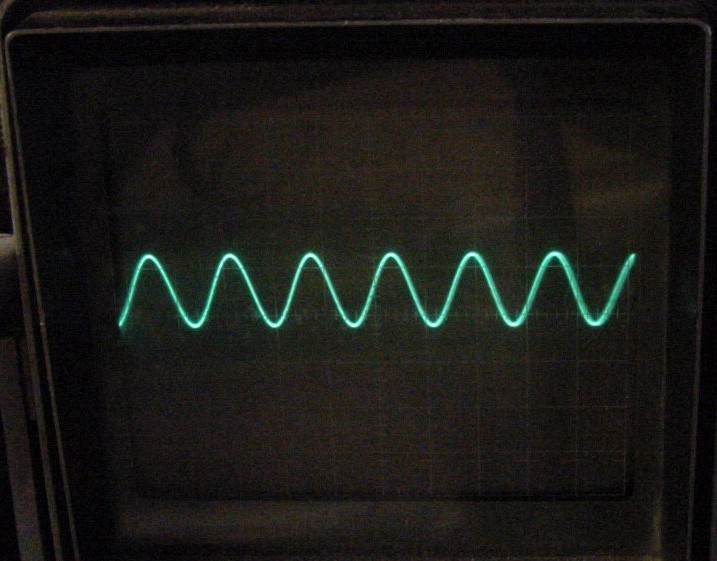 Re-assembled the PCBs and covers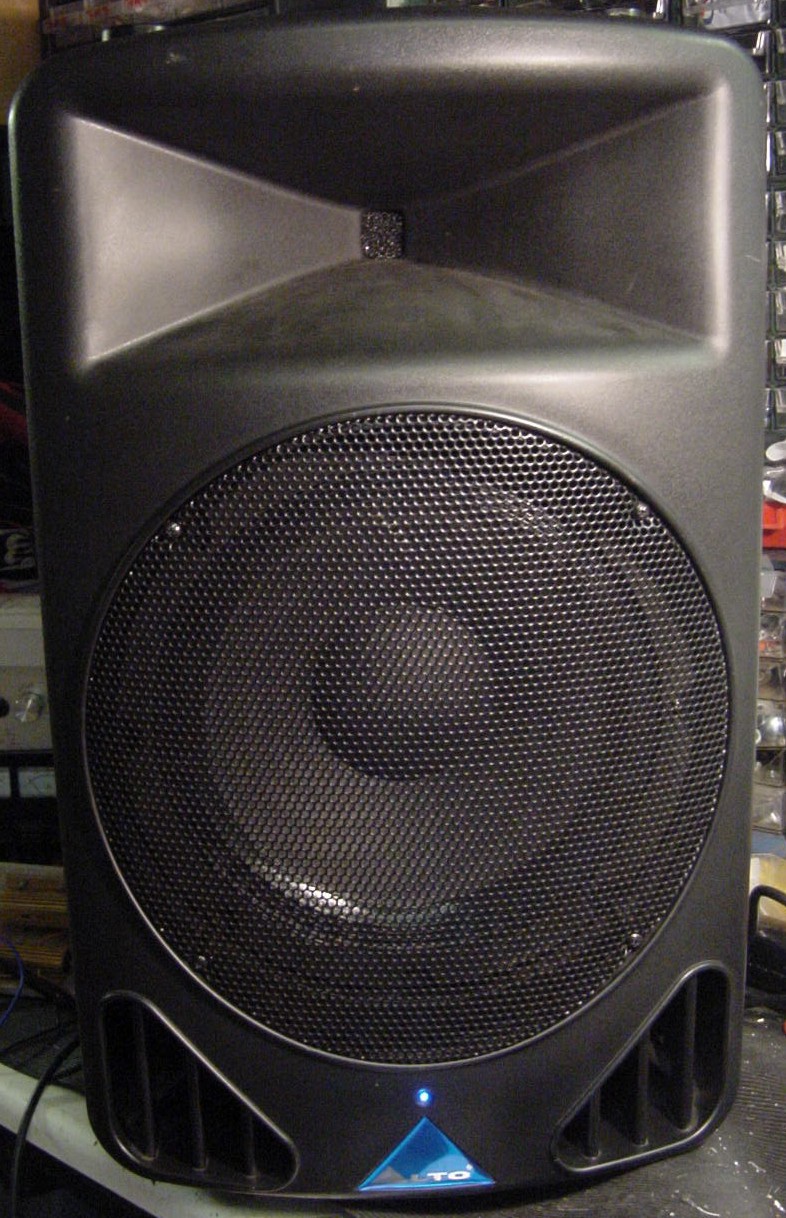 Tested speaker for 4 hours all ok.
Comments
This unit is quite neat and easy to work on, the only thing I don't like is the input board that has a DSP, which is a bit over the top and would be quite expensive to replace.
We hope the above information has been of assistance to those attempting a repair, we add more examples all the time, a lot of work goes into this section of our site from the doing the repairs, photos and answering technical support emails, to keep this a free service we rely on the goodwill of people who benefit and learn from the information supplied.
Please show your appreciation, feel free to make a donation no matter how small to keep this service going.
TELEPHONE (UK) 01803- 392219

TELEPHONE (INT) +44 1803- 392219

Head Office
UNIT ONE
61 WARBRO ROAD
TORQUAY
DEVON
TQ1 3PP
BACK TO REPAIRS PAGE
©2011 A&J AUDIO. All Rights Reserved.